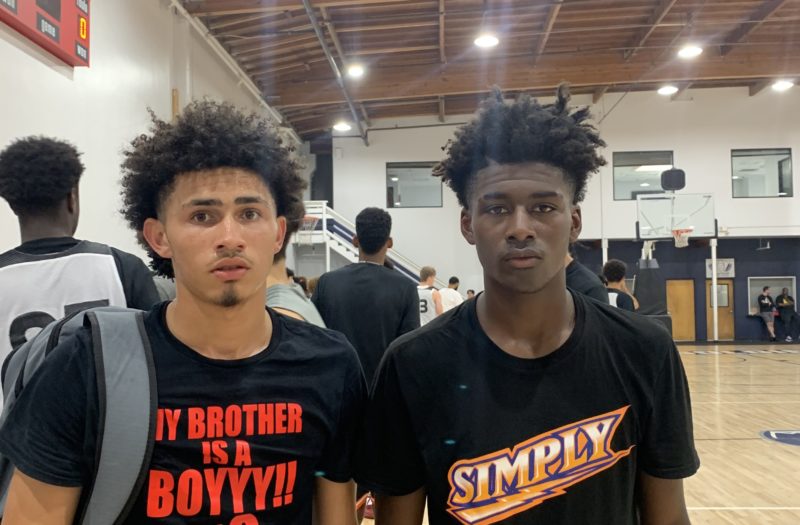 Posted On: 06/27/21 12:25 PM
On Wednesday June 23rd, Prep Hoops was in the gym to take in a showcase event hosted by Simply Basketball. Our focus was on the class of 2022 prospects who competed at this event. In this write up these guards have been playing good basketball throughout the brief high school season. It gave us an opportunity to get our first look at these quality prospects in this class.
Omari Nesbit 6'2 PG of Burbank HS 2022
Nesbit has a polished game, and looks confident going about his business on the court. He's capable of producing at either guard spot when called upon. He took good shots, he showed a nice mid-range jumper with good lift that he can knock down with some consistency. He worked the pick and roll pretty well, and used is slick handles to get himself into the paint for floaters, and other finishes. He has quick hands, and feet.
Isaiah Griffin 6'2 CG of Burbank HS 2022
Griffin is as skilled as Nesbit. They could possibly form one of the most exciting backcourt duos in NorCal. He's fast in the open court, looking for the big finish. He has a nice one bounce pull-up jumper, and