Prep Hoops was able to see well over 50 plus high school teams play this past weekend in Rock Hill. The SCBCA #SCLive2021 took place at the Rock Hill Sports & Event Center. The action was full all weekend long and a little late on my end (bad internet service). Lets take a look at some 2025 Top Performers we were able to watch play. 
Treyvon Maddox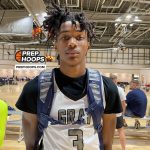 Treyvon Maddox 6'7" | SG Gray Collegiate | 2025 State SC – White Knoll HS (Lexington) (pictured on front)
Maddox is the son of Benedict College (NCAA D2) Head Coach Artis Maddox. Maddox is a rangy guard with good skills for a his young age. Treyvon can play several positions on the floor with his versatility. Maddox really excels in the transition and open floor game. Treyvon was able to connect on some mid-range jumpers today with his play.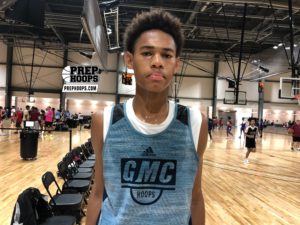 Joseph Ahart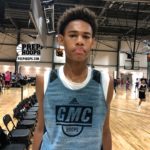 Joseph Ahart 6'7" | SF Christ School | 2025 State NC – Greer Middle College 
Ahart is a new face for the Blazers this season after attending St Joseph's Catholic last year. Ahart a left-handed rangy forward can handle the ball out on the perimeter. Ahart has a long wingspan to go along with his slender-sleek frame. Ahart was able to knockdown some 15-17 foot jumpers today while playing active in the passing lanes.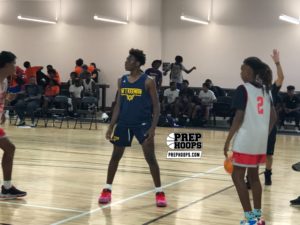 Amarii King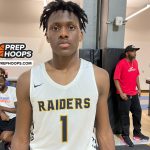 Amarii King 6'1" | CG Keenan | 2025 State SC – Keenan HS 
King attended Sanders M.S. last season before arriving at Keenan HS. King actually started in the game we watched the Raiders play vs Greenville HS. King already has a good look to him and was fairly confident and poised on the floor for his age.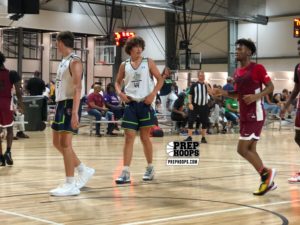 Harper Stephens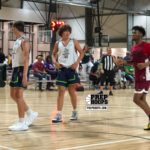 Harper Stephens 6'4" | PF Lucy Beckham | 2025 State SC – Lucy Beckham (Mount Pleasant) 
Stephens played well from block to block with his back to the basket for the Bengals. Stephens plays the game on contact and was able to finish some put-backs on the glass. Stephens wasn't flashy at all but effective when on the floor. 
Bryson Drummond – Greenville HS 
Drummond plays the game extremely hard and brings some good minutes to the roster for Red Raiders Head Coach Mike Anderson.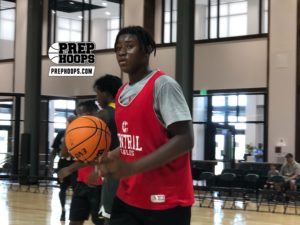 Amare Adams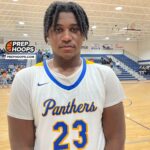 Amare Adams 6'5" | PF Lake City | 2025 State SC (2026) – New Heights M.S. (Jefferson) / Central HS (Pageland) 
Adams really caught my eye with his size and ability to rebound the ball on both ends of the floor. Amare plays at a tradition football school in Chesterfield County near the North Carolina border. Adams sure didn't play timid at all for his age and really looked to make space down low while posting up. Amare keeps the ball up high and shows to have a soft touch on his shot. Adams 6'5 (250) also excels on the gridiron.