The SCBCA #SCLive2021 had no shortage of talent this past weekend in Rock Hill. Prep Hoops takes a look at 2024 Top Performers – Part 2 right here.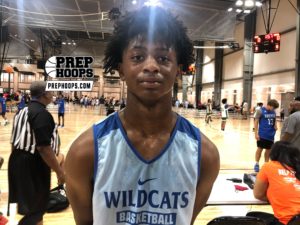 Morgan Washington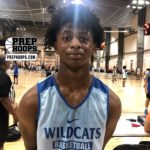 Morgan Washington 6'2" | CG White Knoll | 2024 State SC – Lexington HS 
Washington is a new addition to the Wildcats roster this coming season. Washington transferred into Lexington HS from nearby Irmo HS. Morgan was able to get the ball to the basket by slashing to the cup. Washington can finish with either hand at the rim and was also able to finish on contact. Washington will be a great compliment player to Cameron Scott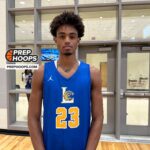 Cameron Scott 6'6" | SG Lexington | 2024 State #32 Nation SC and the Wildcats program.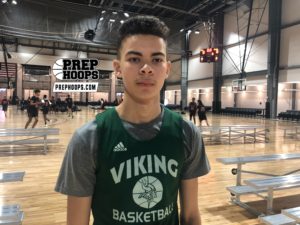 Justin Skelton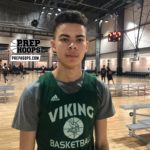 Justin Skelton 6'2" | SG Spring Valley | 2024 State SC – Spring Valley HS 
Skelton a shooting guard was able to connect on some floaters in the lane and jump shots today. Skelton really took high percentage shots and never looked to force anything here today for the Vikings. Justin slashed to the basket and finished with both hands around the rim today.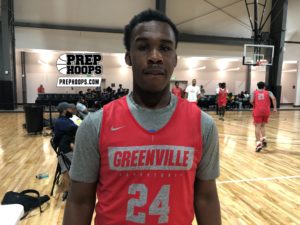 Daylon Johnson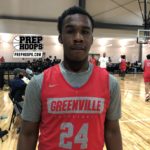 Daylon Johnson 6'2" | PG Washington | 2024 State GA – Greenville HS 
Johnson brings good versatility to the floor for the Red Raiders. Daylon has no problems drawing contact to the basket. Johnson showed some good passing skills today and played really well away from the ball. 
Jamarie Brown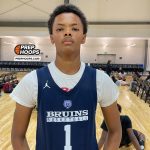 Jamarie Brown 6'2" | PG South Florence | 2024 State SC – South Florence HS (pictured on front)
Brown a point guard for the Bruins came to play this weekend. Brown a very confident guard was able to knockdown some three pointers along with some mid-range pull-up jumpers. Brown can get shifty with the ball in his hands and changes directions really well. Brown will look to be one of the leaders for a young Bruins roster this coming season.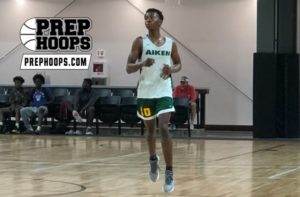 Ladontae Felton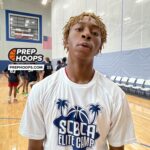 Ladontae Felton 6'2" | PG Aiken | 2024 State SC – Aiken HS 
Felton is the younger brother of RJ Felton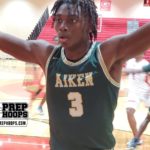 RJ Felton 6'4" | CG Aiken | 2021 State #231 Nation SC (East Carolina bound). Felton really excels in the transition game for the Hornets and Head Coach Darris Jackson.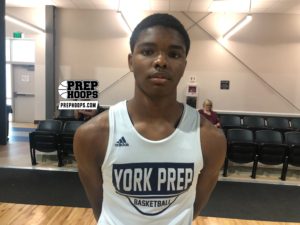 Justin Pauling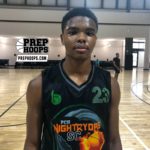 Justin Pauling 6'0" | CG Gray Collegiate | 2024 State SC – York Prep (Rock Hill) 
Pauling has already seen good minutes at the varsity level for Patriots Head Coach Larry Davis. Pauling runs on the Grassroots Circuit with PCH Nightrydas SC. Justin brings a scrappy mindset to the floor and bit of toughness. Pauling finished at the rim on few occasions today.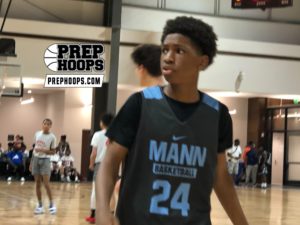 Zayn Valentine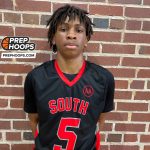 Zayn Valentine 5'10" | PG JL Mann | 2024 State SC – JL Mann HS (Greenville) 
Valentine a undersized shooting guard really set-up shop on the perimeter all day long. Valentine was a scrappy defender on the ball today for the Patriots. Valentine a catch-shoot guy logged a ton of minutes today. Zayne runs with Team SC on the Grassroots Circuit. 
Brady Poole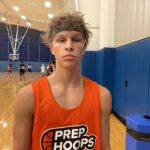 Brady Poole 6'1" | SG Broome | 2024 State SC – Chesnee HS 
Poole came out early with a injury in the game we were able to watch the Eagles play. Poole has a reputation of being a shooter from downtown.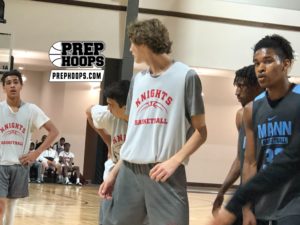 Cooper Kowalski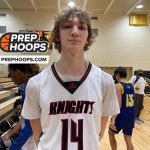 Cooper Kowalski 6'7" | PF First Baptist | 2024 State SC – Stratford HS (Goose Creek) 
Kowalski is deceptive athlete that plays down in the post for the Knights. Cooper has good length and footwork around the paint. 
Ghaleb Wilson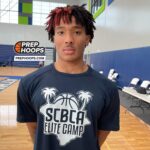 Ghaleb Wilson 6'2" | SF Andrew Jackson | 2024 State SC – Andrew Jackson HS (Kershaw) 
Wilson plays a lot bigger than his size out on the wing for the Volunteers. Wilson was able to rebound the ball very well on both sides of the floor today from his position.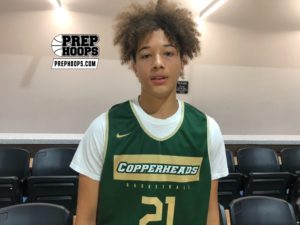 Zyan Hager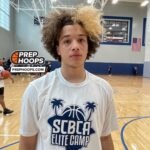 Zyan Hager 6'1" | CG Catawba Ridge | 2024 State SC – Catawba Ridge HS (Fort Mill) 
Hager played both guard positions this weekend for the Copperheads. Zyan seems most comfortable being a shooter off the ball at times. Hager popped off screens for some open looks while scoring the ball.