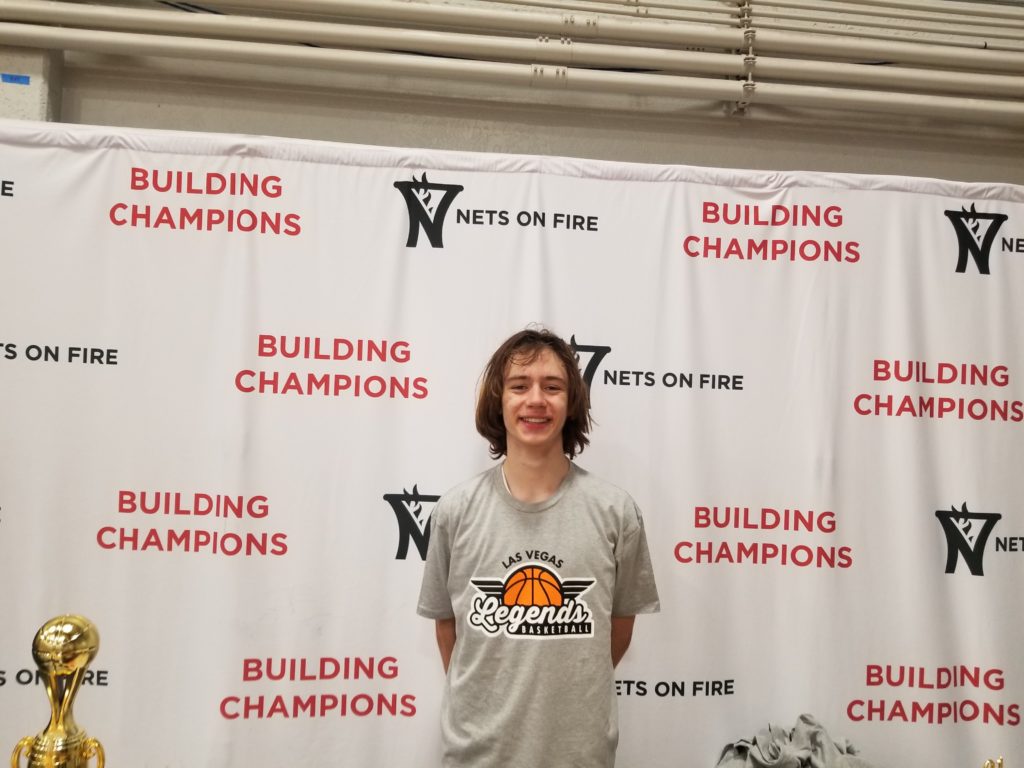 Posted On: 06/30/21 7:00 PM
The rankings are out! The updated PrepHoops Nevada C/O 2023 rankings have been released. These are our most extensive rankings to date with 68 players making the list. Several players used strong Springs to rise in the rankings. In this article, we take a look at some of the stockrisers on the list. 
Keanan Bey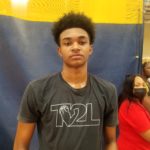 Keanan Bey 6'6" | SF Bishop Gorman | 2023 State #224 Nation NV 6'5 SF Bishop Gorman #4 – He's catapulted into the top 5 with a strong Spring, and may not be done climbing. He is starting to look like a clear-cut power 5 guy. Bey has size, freak athletic ability, and has vastly improved his skill set. He's become a dangerous outside shooter, with good ball skills, can finish at the rim. 
Jaquavis Williford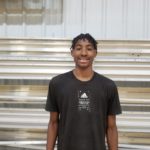 Jaquavis Williford 6'6" | SG Western | 2023 State NV 6'5 SG Western #6 – Much like Bey, Williford is a silky smooth wing scorer. The lefty has used his lethal combination of size and shooting to rise in the rankings. Williford is one of the leading scorers for the Las Vegas Knicks and has shown that he can get his off the bounce or as a floor-spacing wing. 
Tylen Riley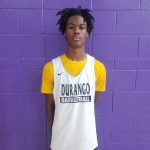 Tylen Riley 6'2" | CG Durango | 2023 State NV 6'0 CG Durango #8 – Riley has steadily risen in every ranking. Not only has he been good when I've watched him in person, but he's jumped off the film to me. His speed and quickness is legit and translates to both sides of the ball. The question for me is, does he eventually transition into a 1 or a 2? When he is taking good shots and making solid decisions with the basketball, he becomes a big-time problem on the court. 
Isiaac Boykin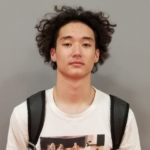 Isiaac Boykin 6'2" | SG Desert Pines | 2023 State NV 6'0 SG Desert Pines #14 – Boykin's rise is tied directly to his rise in his shooting skill. He's always been a guy that can knock down shots, but now he's put himself into the class of one of the best shooters in the state. He has terrific form and is accurate from NBA range. 
Jake Bevacqua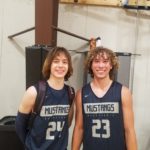 Jake Bevacqua 5'10" | PG The Meadows School | 2023 State NV 5'10 PG The Meadows School #15 (featured image) – You can't help but root for a guy like Bevacqua. I've watched him play quite a bit over the past few years, and when he's healthy, he is one of the top PGs in his class. He can beat you with his jumper, but also has some wiggle and a flair to his game that make him fun to watch. I saw him last month in Utah and he looked healthy. If that remains the case throughout the H.S season, he'll be a strong candidate for 2A player of the year. 
Osvaldo Biebrich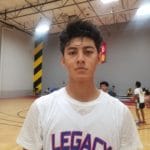 Osvaldo Biebrich 6'5" | C Desert Pines | 2023 State NV 6'5 C Desert Pines # 19 – You know what you're getting when Biebrich is on the floor. He's a blue-collar, lunch pail type, that brings defense and rebounding. He rose in the rankings, in large part to his consistency. Watching him play during the Spring, he brought rebounding, effort, and energy to his Las Vegas Olympians squad.