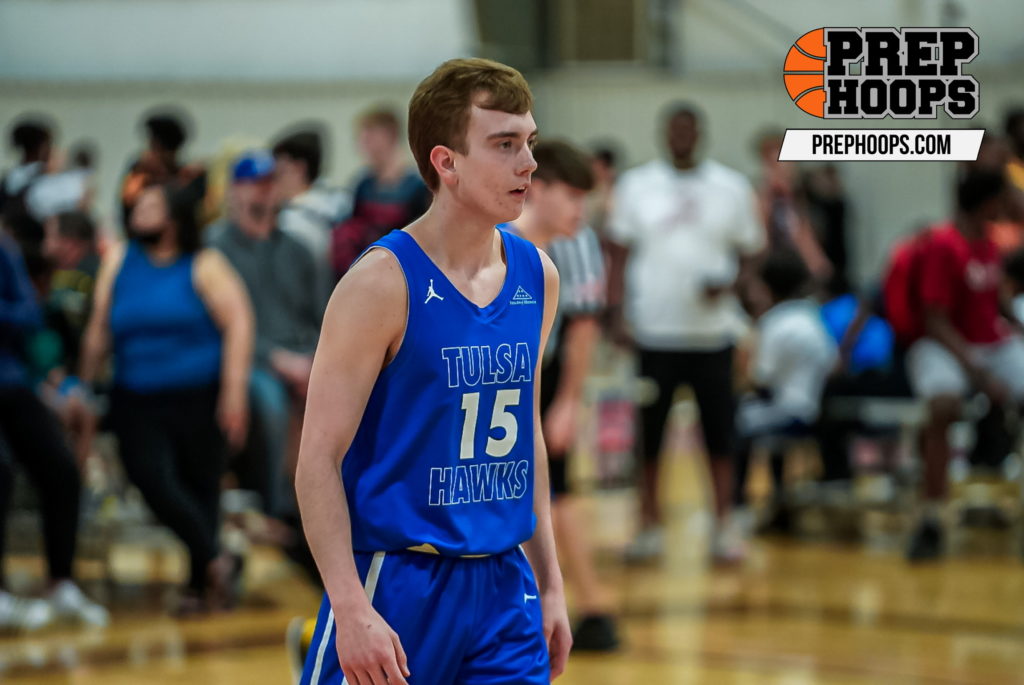 Posted On: 06/20/21 5:58 PM
Scott scored 22 points against Denton Guyer, helping the Broncos to an appearance in the quarterfinal game. The senior sharpshooter knocked triples with immense pressure, as usual, but also found his way to the rim and finished on a few choice floaters.
In many aspects of his game, but especially scoring the ball, Frierson was outstanding. He created his own opportunities and slashed through traffic, often with hands flying around him contending — unsuccessfully — to block his shot. At other times, however, and perhaps more frequently, Frierson benefitted from his own speed, dashing full-court in transition and receiving a pass for easy finishes. Defensively, as well, Frierson pursued passes and gathered steals efficiently in the Chargers' zone.
McMorris looked like the most advanced player on the floor in an afternoon match with P.C. West, in which the junior controlled the game during a sequence in the first half offensively, in which he punched three (and-a-half) dunks, including one slam he converted with a defender beneath him that charged his fellow Eagles on the floor and the Del City bench.
Where McMorris controlled the Patriots offensively, Garrison picked up the slack defensively and protected the rim with remarkable consistency. It never hurts when you're a soft leap away from putting your palm over the glass, but regardless, Garrison owned the game when it came to keeping opposing shots away from their target.
A 6-foot-even guard, Leslie, though not great in stature, was excellent in fulfilling numerous roles for the Rams with efficiency. He's a selfless ball-handler with frequent aspirations to exploit opposing defensive schemes on switches, with one of his niche roles on the floor being excellence in the pick-and-role. However, before he could create opportunities for others, he first disciplined closing defenders onto his catch by constantly hitting shots on the wing. Focused and fundamental, the senior displayed his usual accuracy from long-range.
I was curious to see Potter back in an Owasso jersey. After an impressive early summer that deemed him one of the early stock-risers, Potter was equally poised Saturday for the Rams. With a seamless handle and good lateral quickness, the agile scorer created his own shots at the perimeter, often going toe-to-toe with the opposing to defenders and dancing around them to sink shots. Also a strong finisher at the rim, Potter used his acceleration to blow by defenders on his first step. Additionally, Potter moved the ball really well in the full-court, executing a few head-turning passes as he zipped the ball between moving defenders and safely into the hands of scorers.