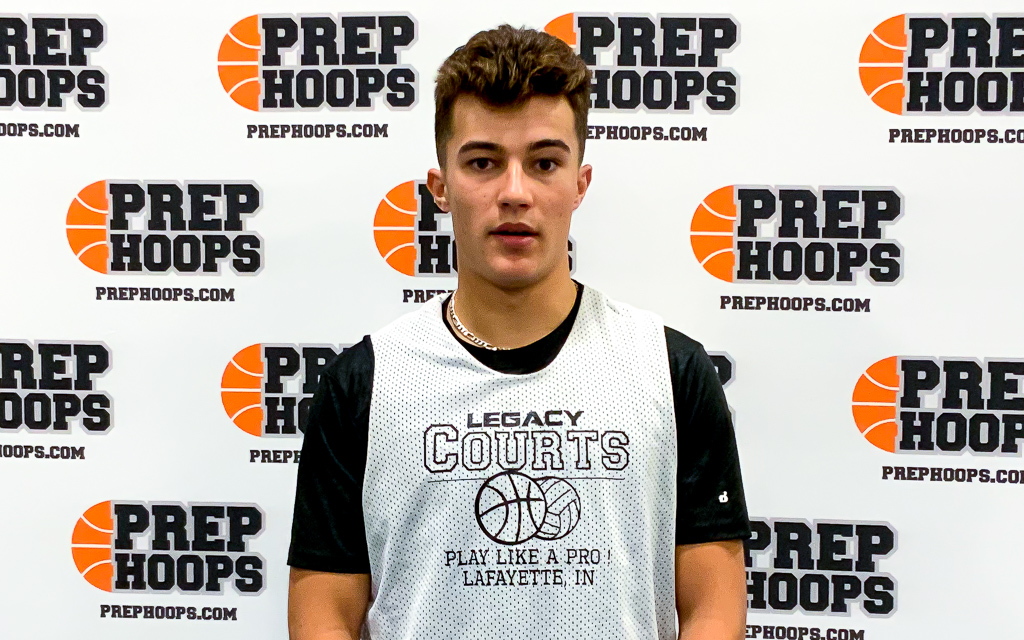 Posted On: 06/23/21 12:39 PM
The IBCA Top 100 Showcase at Ben Davis took place this past weekend and it was the first time college coaches were allowed to come out and watch prospects in person this year. The best players in the state were in action for the loaded event and here are some of the takeaways from the first session for Team Blue.
Elijah Edwards (Northwestern/2022)
Edwards has put on more strength and muscle and looks to be more filled out physically than in the past. That helps his overall skillset as he sees most of his action within 15 feet. He can work on either post and has decent footwork as well. Uses his body well to finish around the rim and through contact. 
Alex Covey Alex Covey 6'6" | C Tri-West | 2022 State IN (Tri-West/2022)
Covey is a talented big man who uses his body and physical style of play to impact the game on both ends of the floor. He has good athletic ability and length that impacts many shots at the rim. Offensively, he runs the floor well and can finish in transition. He has improved footwork on the block, but typically isn't someone who is going to flash a ton of post moves. 
Brock Buckley (Covenant Christian/2022)
Buckley has a good frame on him but is a bit of hybrid forward who can be undersized at times. He has good toughness and solid length to make up for it though. He is a good shooter from the perimeter and has no problem taking 3's. His mid range game is solid as well. Buckley does have a slower release but it is still one that is effective and very repeatable. He showed the ability to finish around longer defenders at the rim and rebounded the ball well. 
Colin Comer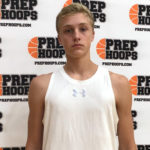 Colin Comer 6'3" | SG Greensburg | 2022 State IN (Greensburg/2022)
Comer is a lanky and thin wing. He does a great job at using that length to protect the ball when driving. He's a really sold slasher and can get to the rim when he wants. He also has good ball handling ability too. Really solid in transition and has good body control to finish at the rim. 
Cooper Horn Cooper Horn 6'2" | SG Columbus North | 2023 State IN (Columbus North/2023)
Horn is a tough combo guard who has great speed and quickness. He is able to score at all three levels and is extremely confident in his game. He is a good shooter who has a very consistent release. He can get into the lane easily with a good first step and finish at the rim through contact.     
Zach Hubartt (Huntington North/2022)
Hubartt is a quick, smaller guard who has a good frame on him. He is a very good shooter who has a good release. He has good elevation and a higher release that allows him to get his shot off over bigger defenders. He has extremely quick feet and hands that make him a good on-ball defender. He can get his hands in the passing lanes on almost every possession. 
Joshua Whack (Carmel/2022)
Whack is a lead guard who has good size and length, at 6-foot-2. He plays bigger than he is and is extremely tough. Whack is a very strong on-ball defender who can disrupt the offense and put a lot of pressure on the opposing ball handler. He is a solid playmaker offensively who looks to set his teammates up first before looking to score. He has great speed and a quick first step that helps him get into the paint to open things up for others. Shot is still developing but he has the ability to keep the defense honest. 
Nick Richart Nick Richart 6'8" | PF Zionsville | 2023 State IN (Zionsville/2023)
Richart is build perfectly for a low post player. At 6-foot-10 and a bulky frame, he has great size and strength that allows him to be effective in the paint. He does a terrific job at getting position on the block and using his body to shield off defenders. He can go over either shoulder with a mini hook and has great footwork and soft touch at the rim. 
Clayton Bridwell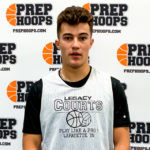 Clayton Bridwell 5'11" | PG Twin Lakes | 2022 IN (Twin Lakes/2022)
Bridwell is a smaller guard by size and frame who can play both on and off of the ball. He moves well without the ball and finds openings in the defense for easy catch and shoot opportunities. He has a quick release so if the defense loses him for a second, he will make them pay. Bridwell is also effective making plays for his teammates. He has good vision and feel for the game, making many smart decisions.