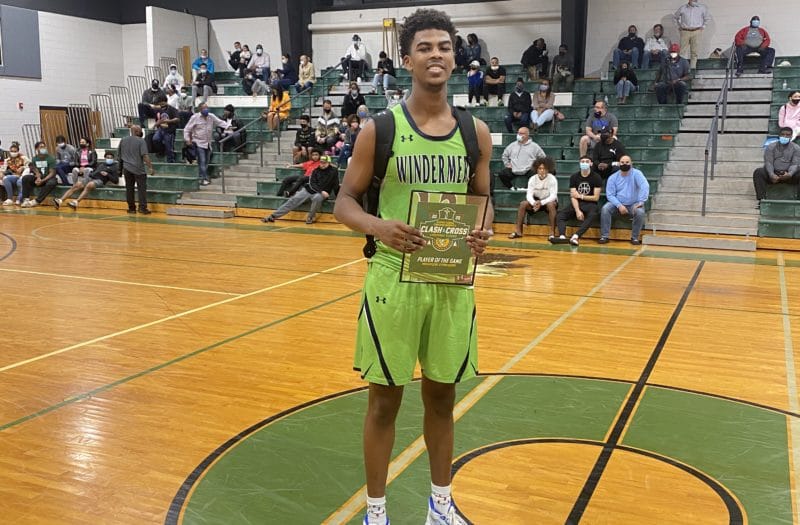 Posted On: 06/10/21 3:22 PM
With all college coaches finally able to attend games, I decided to make a preview of one of the main events that they will be attending. Session 1 which will take place at LakePoint Champions center will include ten Florida teams. These are some of the players that coaches should be on the look out for:
Windermere High
F Sean Stewart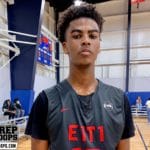 Sean Stewart 6'8" | PF Windermere | 2023 State #38 Nation FL 6-8 2023
Gone from Windermere is 4-year starting point guard Trey Moss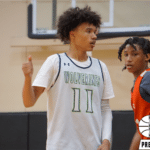 Trey Moss 6'3" | PG Windermere | 2021 State #199 Nation FL (South Florida) and shooting guard Kanye Jones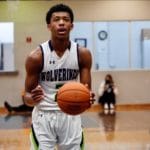 Kanye Jones 6'4" | CG Windermere | 2021 State FL (Boston College) but as they say " Tradition never graduates". The cupboard is far from bare at Windermere High and it all starts with 2023 sensation Sean Stewart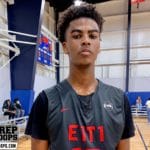 Sean Stewart 6'8" | PF Windermere | 2023 State #38 Nation FL . The forward has been working tirelessly on his game after starting for the Wolverines as a sophomore. Stewart is an elite shot blocker who rebounds his area well and finishes just about everything around the rim. He has great footwork and has an improved midrange game. His ball handling skills are advanced for a 6-8 sixteen year old which enables him to grab a rebound and go. Stewart finished his sophomore year with averages of 11.6 PPG 9.6 RPG and 3.0 BPG and has been impressive playing with Each 1 Teach 1's star studded 2023 team. While it is still very early, that hasn't stopped the likes of Stanford, Kansas, Texas A&M, Florida, Maryland, Georgetown, Arizona State, Pitt, and South Florida from offering. A bright future lies ahead.
G Jalen Debose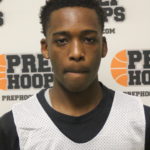 Jalen Debose 6'1" | CG Windermere | 2023 State FL 6-1 2023
With a majority of Windermere's backcourt graduating, Debose will likely be the main threat on the perimeter for the Wolverines this year. Last season the combo guard was the forth scoring option averaging 9.1 PPG, 3.3 RPG and 1.7 SPG. With quick hands and feet, Debose excelled in his roll as a defensive stopper and also knocked down some 34 3-pointers, and thrived in transition. With more opportunity the young guard may be primed for a break out year.
F Chris Nurse 6-5 2022
Starting next to Stewart in the paint next year will be Chris Nurse who showed off his potential in spurts last season. The forward has above average athleticism and and is a steady scorer and rebounder in the post. This spring he has been showing that he could be capable of more playing for the Q6 All Stars. Don't be surprised to see Nurse double his scoring average this season.
Bartow
G Kjei Parker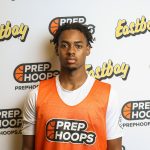 Kjei Parker 6'1" | CG Bartow | 2023 State #273 Nation FL 6-1 2023
Not all is lost for back to back state championship Bartow as second leading scorer (11.4 PPG) Kjei Parker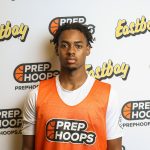 Kjei Parker 6'1" | CG Bartow | 2023 State #273 Nation FL returns for another year. The strong built guard has an extremely high basketball IQ to go along with his deadly jump shot. His overall body strength allows him to bully guards and finish inside or get defenders off balance and pull up from midrange. Parker's greatest strength,at this point is his ability to shoot the ball from deep which he connected on 41 of his tries at a 38 % rate last season. With a huge senior class graduating from Bartow, expect some big numbers out of Parker these next two years.
F Jaiden Wynn Jaiden Wynn 6'5" | PF Bartow | 2022 State FL 6-7 2022
Wynn was an integral part of Bartow's state championship team last season providing a rebounding and shot blocking presence. The forward has gotten a lot stronger over the past year and will likely be poised for a bigger role next season. With nightly numbers of 6.4 PPG and 5.9 RPG, Wynn showed the ability to play above the rim. With Daithan Davis Daithan Davis 6'5" | PF Bartow | 2021 State FL graduating, expect to see a major jump in the forward's production. Carolina Christian represents Wynn's lone offer.
Choctaw
F Asa Newell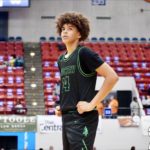 Asa Newell 6'8" | PF Choctaw | 2024 State FL 6-8 2024
One of the most highly regarded freshmen in the state last year, Newell is starting to gain national attention. The sweet shooting forward has picked up offers from Oklahoma State and Ole Miss in just the last month. Newell shot the ball extremely well from deep as 6-8 Freshmen connecting on 15 of his tries at a 35% rate, and he has great mobility. He spent a lot of time on the bench last year for the state runner up team that was full of seniors, but he made the most of his playing time showing off tons of upside. The scary thing is that he has not yet even begun to scratch the surface of his potential.
G Kion Hayes Kion Hayes 6'3" | CG Choctaw | 2022 State FL 6-4 2022
Transferring in from Fort Walton Beach High, Kion Hayes Kion Hayes 6'3" | CG Choctaw | 2022 State FL will bring some much needed scoring punch to the Indians lineup. The athletic wing has been an all area player the last two season's and led his former team in scoring posting a stat line of 18.1PPG, 5.5 RPG and 2.0 APG. With Choctaw losing five of their top scorers ,Hayes will likely be responsible for filling a majority of that void. The guard does his best work attacking the basket, and has a great motor with the ability to lock down defensively.
PG Jayce Brown Jayce Brown 6'0" | PG Choctaw | 2023 State FL 5-11 2023
Last season Brown was an integral part of Choctaws run to Lakeland off the bench as a back up point guard and 3-point shooting threat. The third year varsity player seems ready to take on a bigger role having average 5.9 PPG ,1.5APG, and 1.5 SPG.
C Elijah Johnson 6-7 2022
Another rotation player returning from last year's team, Johnson will be patrolling the paint for the Indians. The space eating big man pairs with retuning 6-9 Brian Grant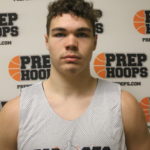 Brian Grant 6'8" | PF Choctaw | 2022 State FL (Power 5 Football recruit) to comprise Florida's most intimidating front court in recent memory. Although a big fella, Johnson handles the ball well ,and always looks to advance the ball up the court with his pin point outlet passes. The center is also a great high-low passer, and is nearly impossible to push of the block which gets him to the free throw line often. After averaging 6.7 PPG and 4.0 RPG last season, a hug senior season is likely on the way for the bruising big man.