Rockdale County assistant coach Eric Smith has put together a nicely competitive field for his Summer League Tuesdays and Thursdays down at ISA, popped in last week and here are a few of the guys who were too hard to miss:
Chi Shannon Chi Shannon 6'6" | SG Chapel Hill | 2022 State GA , 6-5, SF, 2022, Chapel Hill  
Combines with 6-8 2022 big man Cam Thornton and 2023 forward 6-5 Kelvin Hunter Kelvin Hunter 6'7" | PF Chapel Hill | 2023 State GA for some serious length up front even with the graduation of KJ Doucet KJ Doucet 6'5" | SF Chapel Hill | 2021 State GA and Justin Hall, Shannon is such a freakish athlete he combines downhill slashing with some high-flying at both ends, there's never a shortage of athleticism in the CHHS program, and these 3 long forwards combine with rising guard Khirus Doucet to form the base of what could be a team to fear in 5A.
Jet Horne Jet Horne 5'10" | PG South Gwinnett | 2023 State GA , 5-10, PG, 2023, South Gwinnett
Speaking of athletes getting a look at the long bench of stout frames for SGHS it isn't a stretch to put them in the sleeper team category for next winter, this team can get off the deck, defend and run like gazelles, Horne is the engine for that as it was, with a covid-interfered season in between, my first eyes on him since he blew me away at the 2019 Holy Innocents Christmas Tourney, he's bigger, stronger and still as fast and seriously explodes off the dribble while looking much crisper with his shot from 3-pt range, together with exciting 2022 guard Maalik Leitch (who was sidelined with a minor injury), it's as good a backcourt as there is in Gwinnett County.
Raylan Barrion Raylan Barrion 6'0" | PG Tucker | 2022 State GA and Christian Yeates, Guards, both 2022, Tucker
Tucker is breaking in some new size, and this impressive backcourt combo looks like ti is more than capable of picking up the slack until those new athletes get some minutes under their belt, the 5-10 Yeates showed off lightning quickness with the ball in the open floor and was fearless going into traffic, Barrion, now a senior and it being his team after 2 years as an apprentice of sorts to upperclassmen, is a seriously physical 6-1 two-guard who can back you down, bowl through you, or make you pay off the catch and shoot and looks primed for a big senior season.
Rodrigo Farias Rodrigo Farias 6'2" | CG TSF Prep | 2023 State GA , 6-1, PG, 2023, Sequoyah
Coming over from WD Mohammed Farias gives this veteran group in Canton another gear to add to what is an accomplished group of both regular season and AAU vets, when on the floor together with outstanding 2022 PG Kyle Keener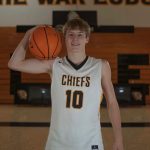 Kyle Keener 6'1" | PG Sequoyah | 2022 State GA it's a lethal combo of speed and shooting that Sequoyah was missing at points last year, in a 3 or even 4-guard look with shooters 2022 Dylan Wolle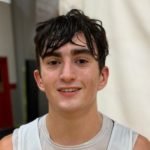 Dylan Wolle 6'3" | SG Sequoyah | 2022 State GA and 2023 Preston Parker spotting up Farias can slice up a defense and use excellent vision for drive and kicks to the perimeter weapons, only lacking an elite post force (2022 Fisher Mitchell Fisher Mitchell 6'5" | PF Sequoyah | 2022 State GA at 6-5 is solid but is more of a stretch-4), this is still a Chiefs team with enough weapons for deep playoff run.
 Amir Taylor, 6-7, 2025 and Ahmad Clark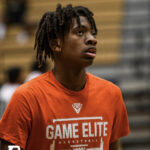 Ahmad Clark 6'6" | SF Grayson | 2024 State GA , 6-4, 2023, Grayson
Grayson has two varsity and one JV team playing at ISA with what looks like about 35 guys playing, and at a glance each roster has plenty of star power both up and coming and of the veteran variety, hopefully I can get more eyes this month on the full complement including their top Varsity returnees Chauncey Wiggins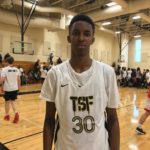 Chauncey Wiggins 6'9" | PF Grayson | 2022 State #90 Nation GA , Robert Cowherd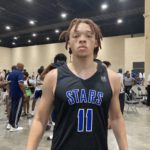 Robert Cowherd 6'5" | SG Southern California Academy | 2022 #77 Nation CA-S , Tyrese Elliot, Kaden McArthur Kaden McArthur 5'11" | PG Collins Hill | 2022 State GA , Chad Moodie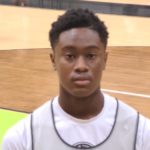 Chad Moodie 6'7" | PF Grayson | 2023 State GA and Gicarri Harris Gicarri Harris 6'4" | CG Grayson | 2024 State #99 Nation GA just to name a few, but the above two young big men looked intriguing as Taylor is a young mountain already as an incoming frosh with nimble feet and soft hands around the cup, Clark reminds a bit of Moodie in his athletic skill and is a high flier who can rebound and run the floor, so much talent to choose from in Loganville as there's a slew of other 2023 and 2024's we're still yet to highlight.