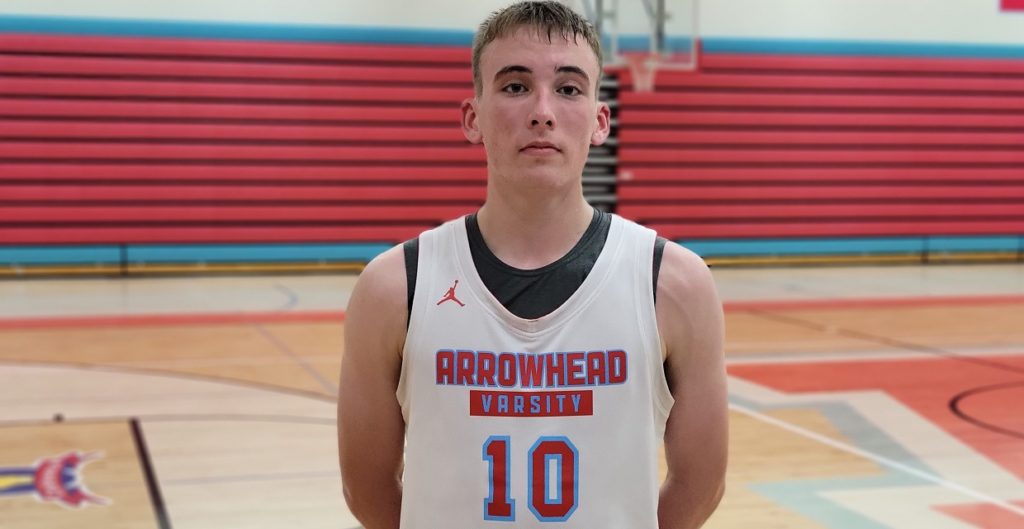 Posted On: 06/15/21 10:13 AM
Breaking down the biggest risers in the updated class of 2024 rankings…
No. 6 Jaquan Johnson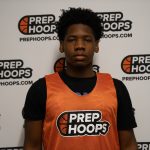 Jaquan Johnson 5'9" | PG Pius XI | 2024 State WI (Pius XI/Wisconsin Playground Club)
Moving up from No. 15, Johnson has as good of a spring as anyone in his class.  Tough to gauge him as a prospect right now, Johnson is only about 5-foot-9, but what separates him from other electrifying, undersized point guards is his IQ and his ability to carry a team.  Not only can Johnson explode as a scorer and do it efficiently, but take over as a facilitator and make the right basketball plays under duress. A quick, elusive lead guard with a strong upper body, Johnson can take the ball to the rack, pull-up in the mid-range, and knock down his open 3's. Kennesaw State and Grambling have already extended early offers to Johnson.
No. 11 Bennett Basich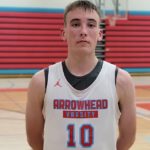 Bennett Basich 6'3" | SG Arrowhead | 2024 State WI (Arrowhead/Phenom University)
Never like to base evaluations off summer and fall league stuff, but it's hard to ignore some of the steps that Basich has taken since last season. Have been pleasantly surprised by the all-around scoring ability. Basich has made that jump athletically from freshman to sophomore year and is able to do a lot more while going to the rim in the half court and transition.  He's also shown the tools, balance, and touch to have an effective mid-range game, even with a hand in his face. A sniper from the outside, Basich is also a kid that can drain triples off the catch or of the face-up variety. 
No. 14 Ty Fernholz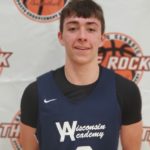 Ty Fernholz 6'1" | SG Stoughton | 2024 State WI (Stoughton/Wisconsin Academy)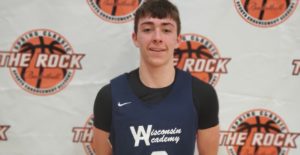 Fernholz moved up seven spots after the spring and there's probably a good case for him to be right on the brink of the top 10, if not in the top 10. The Stoughton  product played really well in a lot of high level contests. Kid that just has a knack for freeing himself on the ball or off the dribble and can create rhythm jumpers with ease.  Fernholz is also very talented when playing off screens, able to read, not only his defender, but the help-side defenders as well, and knows when to accept/reject picks.  Simply put, if Fernholz gets left open or is able to step into his shot, he's going to burn you. 
No. 19 Will Hornseth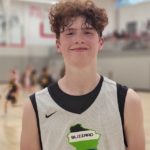 Will Hornseth 6'8" | PF De Pere | 2024 State WI (De Pere/Wisconsin Blizzard)
A skilled and budding post prospect, Hornseth has a good blend of size, length, mobility, and versatility. While he's still just scratching the surface, Hornseth has done enough in the spring to warrant a top 20 ranking and might be the best true post prospect in this class. The 6-foot-7 freshman has good  footwork and touch down on the block and can also step outside and shoot the ball.  He wows with his finesse, but there's certainly some impactful plays in there as well when you add in his rebounding and shot blocking ability.
No. 23 Garrett Murphy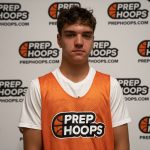 Garrett Murphy 6'3" | SG Kettle Moraine Lutheran | 2024 State WI (Kettle Moraine Lutheran/ABC Young Lions)
Murphy averaged in double figures last season as a freshman for KML. Really like the way Murphy attacks the bucket and can finish in a variety of ways. The 6-foot-2 guard has an aggressive nature about him and a knack for acrobatic finishes in traffic. Good motor, two-way player, and a prospect that has some real dependability about him on the hardwood.
No. 35 Keaton Frisch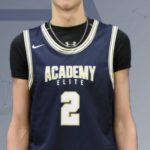 Keaton Frisch 6'7" | SF Waunakee | 2024 State WI (Waunakee/Wisconsin Academy)
Think he's still another year or two away, but it's hard to ignore the upside here. Frisch is a long, 6-foot-6 wing/forward who can shoot and handle the ball. He's not one of the go-to players on his AAU squad yet, but Frisch certainly shows a lot of flashes and you can't teach his measurables.
No. 41 Andrew Graf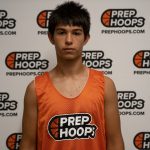 Andrew Graf 5'10" | CG Brookfield East | 2024 State WI (Brookfield East/JH1 Elite) 
Undersized guard that can just go with the basketball. Graf is a deadly shooter from all areas of the floor and his quickness allows him to really shake defenders. Shot selection and developing point guard skills are two areas of emphasis going forward, but right now, Graf is an instant offense prospect who can fill it up.  Doesn't matter if he's missed five in a row, Graf never loses confidence and always thinks the next one is going down.