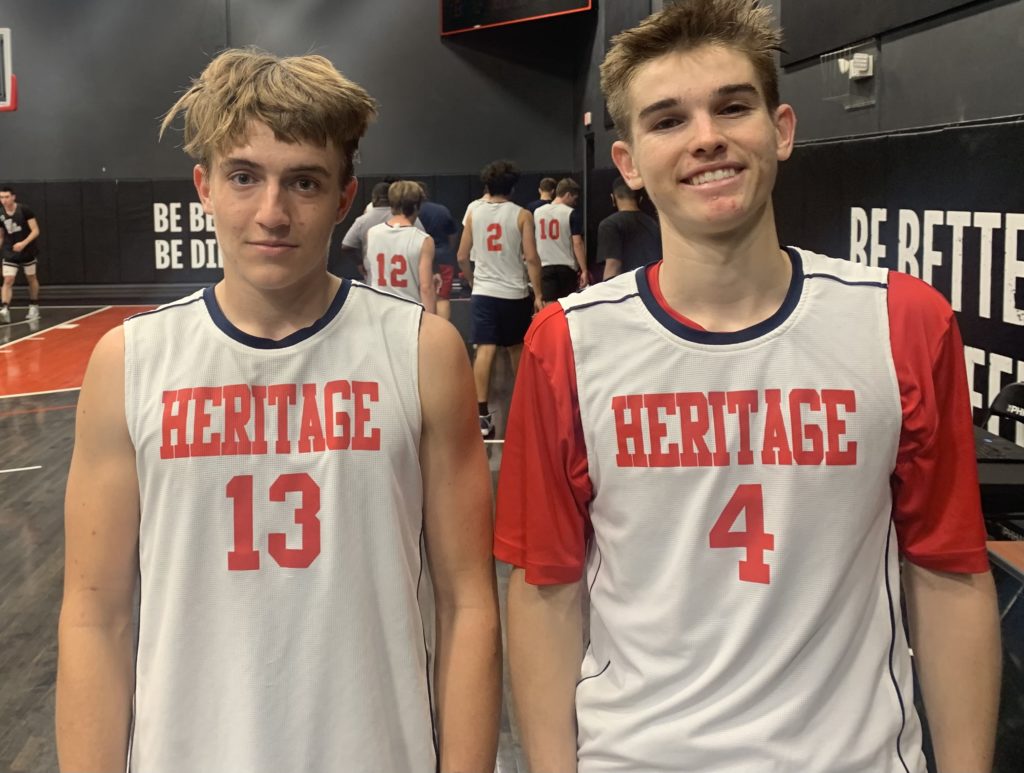 Posted On: 06/18/21 12:14 PM
June 10-13 I attended the Best in Basketball Summer Invitational at the Phhacility in Phx, AZ. 
The 4-day event had 30 teams and I viewed almost all 30 over the 4-days. 
Over the next 5 reports I will talk about 43 players who shined.
Stock Risers (7)
Under the Radar (8)
Newcomers (8)
Upperclassman Standouts (10)  
Underclassman Standouts (10)  
Next are the newcomers:
Josh McKinney Josh McKinney 6'2" | CG Heritage Mesa | 2022 State AZ  Heritage Mesa 
-A good sized lean combo guard is a natural scorer from the perimeter. He can pull-up from mid-range and to the 3pt line. He has a super quick release with real range. He likes it off the catch but he seems to always make himself open to shoot it. The CAA Div 3 POY proved his worth.   
Landon Wride Landon Wride 6'0" | SG Heritage Mesa | 2022 State AZ Heritage Mesa 
-A strong two-way scoring guard plays hard. He is very competitive on the defensive end and plays with a motor. He has a high IQ, he uses the floater game and can drive by his defender to score. He is a catch perimeter shooter to the 3 and comes with a stronger frame to absorb the contact.  
John Wiltz John Wiltz 5'11" | CG Heritage Maricopa | 2022 State AZ Heritage