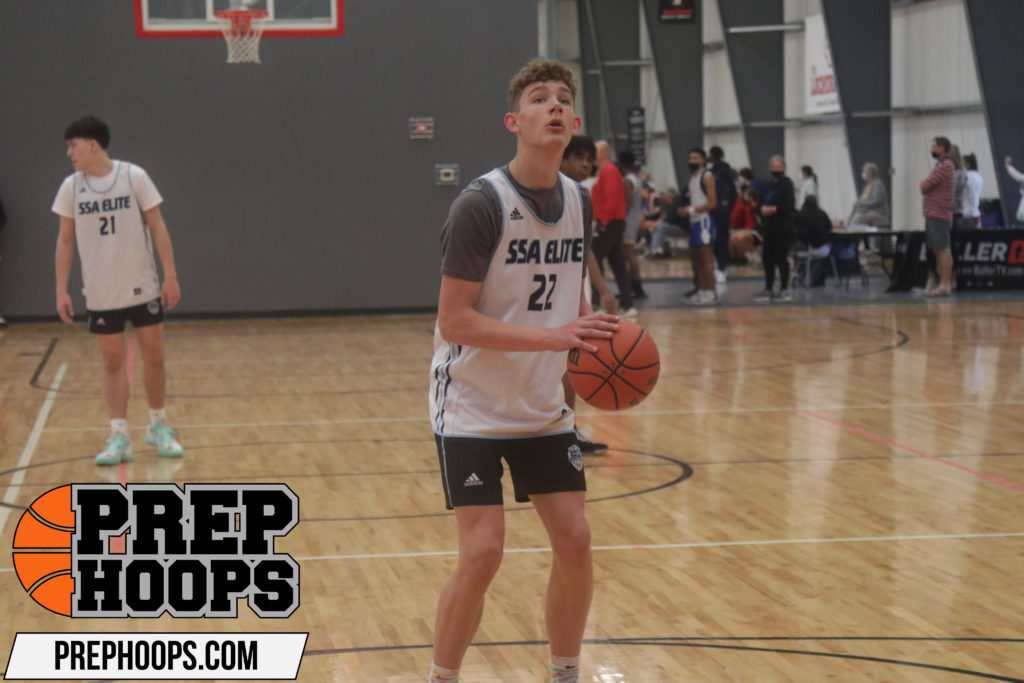 Posted On: 06/21/21 11:42 AM
A loaded field took the court on Saturday at Staley High School and I was able to check out the morning and afternoon games. It was a really competitive atmosphere all throughout the gym. Let's take a look at the Kansas side of things at some of the forward and wing play from Saturday.
Wings
Ketraleus Aldridge, 6'4, Highland Park, 2023: An emerging 2023 wing who will have a much expanded role for Highland Park this year. The lefty displayed some of his versatility during the morning and afternoon games, getting to the rim especially when attacking with the left hand, offensive rebounding at a nice clip, and got to the foul line. Hit a couple of face up jumpers, with a little bit of a slower release but his length allows him to get his shot off clean. Had a nice baseline two hand dunk as well, and handled some as the lead guard in the backcourt. Rising talent to keep an eye on.
Tyson Ruud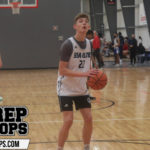 Tyson Ruud 6'5" | SF Basehor-Linwood | 2023 State KS , 6'5, Basehor-Linwood, 2023: Continues to get better and better with each minute played. Will be a huge stock riser by summers end if the trend continues. Really long and athletic and covers a lot of ground on both ends of the floor. Had countless deflections and steals on defense, and as a cutter and finisher, was tough to stop on the offensive end. Knocked down open 3's as well, and capped off a fast break with an enormous and 1 one handed flush in transition in the morning game.
Avnoor Bhullar Avnoor Bhullar 6'0" | CG Blue Valley Northwest | 2022 State KS , 6'5, Blue Valley Northwest, 2022: A new name to me, but he was inserted into the starting lineup Saturday for BVNW and showed a ton of upside to his game. Tremendous length and a cannon from the 3 point line. Was and will be a multi faceted tool for BVNW this season, and someone who can really stretch the floor, finish off dishes insides, and guard multiple positions.
Forwards
Landon Braun, 6'6, Blue Valley Northwest, 2023: Rising prospect and very talented. Sealed up the lane well and held off post defenders well, did not always get touches when open but got great position. Scores efficiently on his touches in the paint, had a nice rip drive from the elbow that led to foul shots as well in the action I saw. Blocked a couple of shots on the ball and from help and rebounded on both ends at a high level.
Jack Ratigan Jack Ratigan 6'6" | SF Blue Valley West | 2022 State KS , 6'6, Blue Valley West, 2022: Looks like he has grown and inch since I have last seen him ad he had a really solid morning lead BVW to some competitive matchups. Knocked down the jump shot per usual, showed off some point forward ability running the offense as well, and drove the ball well from the perimeter, converting inside and getting himself going. Moved well off of screens as a screener that led to some quality looks.