With Live period tournaments kicking off next week, I wanted to provide a list of players that college coaches should most definitely keep an eye on. For the past eight months, I have watched these guys put on a show during the regular season and carry that momentum over to the travel season. 
Here are players listed in no particular order.
Calen Lightford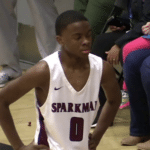 Calen Lightford 5'11" | PG Sparkman | 2022 State #NA Nation AL , 5'11 PG, Harvest, AL C/O 2022: Lightford has gained a lot of attention this travel season. He plays with great energy and provides great leadership on the court. Lightford has a great mid-range, and his ability to break down a defender is mindblowing. He's a top-notch facilitator that loves to get his teammates involved. Lightford is sure to have a big July. He will continue his travel play with Pro-One Basketball.
Will Shaver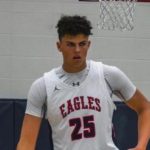 Will Shaver 6'10" | C Oak Mountain | 2022 #130 Nation AL , 6'11 C, Oak Mountain C/O 2022: Shaver provides excellent court vision for finding an open teammate, and he is very effective with the pick and roll. He has excellent rebounding skills on both ends of the floor. Shaver has used this travel season to improve versatility on the floor by extending his shot around the three. Though already committed to North Carolina, Shaver is still a great player to watch in July. He will continue his play with the Pro-One Basketball team.
Jaylan McNair, 6'7 PF, Florence High C/O 2022: McNair is an absolute PowerHouse! His intensity in the post is like no other, and he uses his size to score over any defender that's not afraid to step up. McNair provides everything needed from a Big, great rebounding skills, can score in the post, a dominant rim protector, and can finish in the paint. McNair will play for Mississippi United in July.
Corey Stephenson, 6'4 SG, Hueytown C/O 2022: Stephenson has been the most explosive guard to step on the court this travel season. He plays with a lot of energy, and it is difficult to contain him on the offensive end with his phenomenal athleticism and strength. I advise coaches not to sleep on this one here; he can be a threat on both sides of the floor at any position. 
Colby McAllister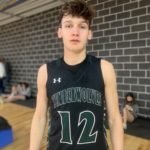 Colby McAllister 6'4" | CG Spanish Fort | 2022 State #NA Nation AL , 6'4 SG, Spanish Fort ℅ 2022: McAllister has been a hungry player this travel season. After coming up short in the state championship this year, McAllister has been locked on outworking everyone.  No matter the time of day, you can find him in a gym working to improve his game. He has a great jumper on any spot of the floor and can break down a defender for a quick lay-in. McAllister has found his home with Team Speights AL Select and will be playing with them in July.