With Live period tournaments kicking off next week, I wanted to provide a list of players that college coaches should most definitely keep an eye on. For the past eight months, I have watched these guys put on a show during the regular season and carry that momentum over to the travel season. 
Here are the players listed in no particular order.
CJ Blount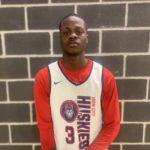 CJ Blount 6'0" | PG Huffman | 2022 State #NA Nation AL , 6'2 Guard, Carver Birmingham C/O 2022: After making a jump over to Huffman this summer, Blount is ready to make his claim as a top player in the state of Alabama. He's a player that a coach can give the ball to and tell him to take over. In a one-on-one situation, Blount is unstoppable attacking the basket, and he has a great shot from the three with a nice midrange. He will play for the Iron City Huskies in July.
JaBorri McGhee, 6'2 Guard, Winfield, AL C/O 2022: McGhee is the most physical player I have seen this travel season. He's quick, strong, and could literally play all five positions on the floor. McGhee will be playing with CP25 AL/MS in July.
Hunter Ivy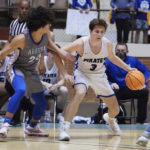 Hunter Ivy 6'3" | SG Fairhope | 2022 State #NA Nation AL , 6'3 PG/SG, Fairhope C/O 2022: Ivy is just an overall great player. He has excellent court vision and becomes an elite scorer when he gets going. Ivy is a player that a coach would love to have; his leadership on the floor is fantastic, and he can certainly be trusted to run the team. Ivy will play for Team Speights AL Select.
Kolby Horace, 6'1 SG/PG, Spanish Fort C/O 2022: Horace is a great scorer and is a player that's going to go right at the best player on the opposite side. Horace has elite handles and a great step-back jumper. He is not a player that should be overlooked in July. He will be playing for the EAD Ducks.
Rylan Houck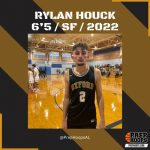 Rylan Houck 6'5" | SF Oxford | 2022 State #NA Nation AL , 6'4 PF, Oxford C/O 2022: Houck is just an all-around threat on the floor. He provides great three-point shooting and can be hard to contain with his post-game over smaller defenders. Houck makes great decisions with the ball and doesn't mind running the offense if needed. Houck will play with the Pro-One Basketball team in July, looking to raise his stock even higher.