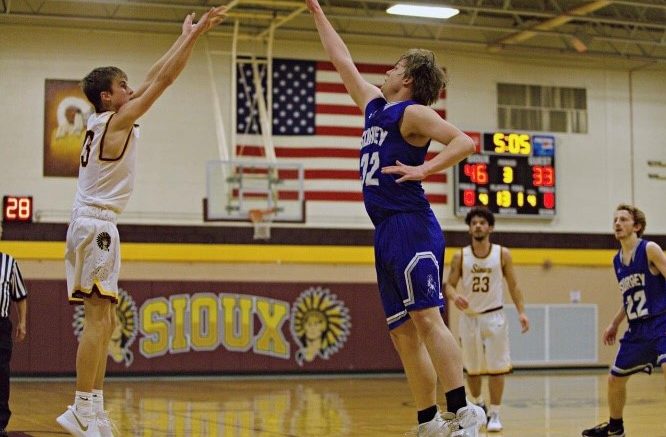 Posted On: 06/21/21 9:50 PM
Here are the Top-10 incoming freshmen in North Dakota. Some of these players had a big impact at the varsity level this past year. Others have made noise in the AAU scene. All of these players have a bright future. Let us take a look…
Top-10 Prospects: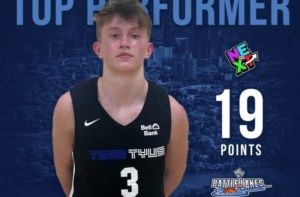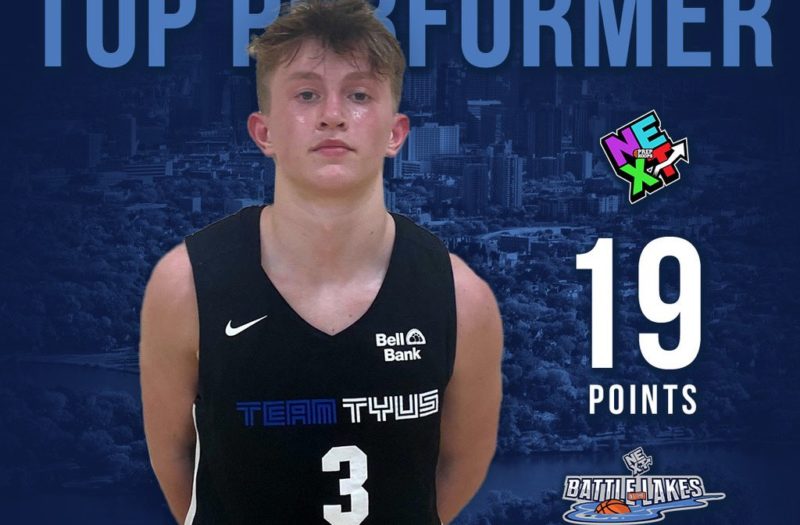 #1 Mason Klabo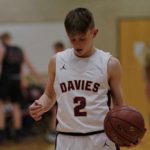 Mason Klabo 6'1" | SG Fargo Davies | 2025 State ND |6-0 G| Fargo Davies/Team Tyus – 6.9 ppg, 2.7 apg, 1.5 rpg, 1.3 spg are his 8th grade stats from playing varsity at Fargo Davies. That is correct, he played on a varsity team in the EDC! I was impressed with how Mason was able to hold his own on defense. Klabo is an elite shooter from beyond the arc. He is an excellent finisher in traffic. Mason is a superb athlete. He has great handles. I love his unselfishness and his ability to set his teammates up for buckets. Klabo is a mature player that makes others around him better. If you do not know his name yet, you will want to get used to it. You will hear Mason Klabo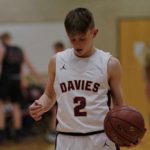 Mason Klabo 6'1" | SG Fargo Davies | 2025 State ND all winter long. 
#2 Matthew Sem Matthew Sem 6'1" | SG Fargo North | 2025 State ND |5-11 G| Fargo North/Inspired Athletics – Like his older brothers, Matthew is a very gifted athlete. At his young age, Sem is already a reliable 3-point shooter. He can also get into gaps and create shots for himself or dish to teammates. Sem is a top-end defender that creates turnovers and he can frustrate the offense. His finishing at the rim is very smooth. Sem has a great vertical. Look out for this up-and-coming stud for North.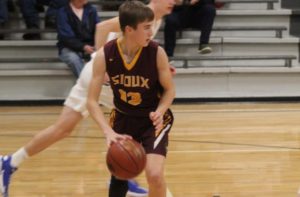 #3 Walker Braaten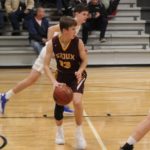 Walker Braaten 6'2" | PG Westhope/Newburg | 2025 State ND |6-0 G| Westhope-Newburg/ECI – 22.1 ppg, 7.7 rpg, 3.6 apg. Yes, those are his varsity stats as an 8th grader. To say he had a successful season, would be an understatement. Most people only hope to average 20 points in their senior season. Walker did it in his 8th-grade season. Braaten is an offensive juggernaut. He is a glorious shooter from 3-point range and he has an excellent pull-up jumper from mid-range. Braaten is a student of the game and he is a gym rat. Walker also has great court vision. Make sure you remember the name Braaten, this kid is destined to do great things. 
#4 Pearce Parks Pearce Parks 6'2" | SG Grand Forks Red River | 2025 State ND |6-0 G| Grand Forks Red River/ECI – He has a very well-rounded game for being so young. Parks is a big-time athlete. I think that he has a great pull-up game. He has a smooth stroke with nice lift off the ground. I like his cutting ability and his awareness. Parks can also be physical around the paint. He has a very high ceiling. 
#5 Jake Starcevic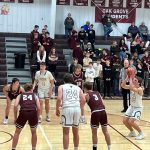 Jake Starcevic 6'2" | SG Thompson | 2025 State ND  |6-1 G| Thompson/ECI – His strength and athleticism is unbelievable for an incoming 9th grader. Starcevic may be the best rebounder in this class even though he is 6'1″. He runs the floor in transition like a track star. Jake can swat shots and protect the rim. He can also step out and hit the trey. Starcevic is a stud athlete that we all need to keep an eye on.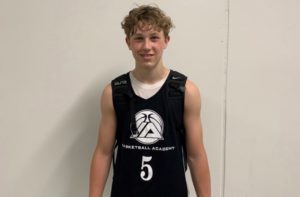 #6 Sullivan Ihry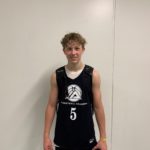 Sullivan Ihry 5'10" | SG West Fargo Sheyenne | 2025 State ND |5-10 G| West Fargo Sheyenne/Inspired Athletics – He is a hustler and a very hard worker. Ihry has great ball skills and handles. He shoots it extremely well from the perimeter. Ihry knows how to set up and get his teammates involved. Sully is a stout defender as well. He is also a leader and a floor general. Ihry is on track to be the next elite guard in the Mustang program. 
#7 Tony Daniel Loria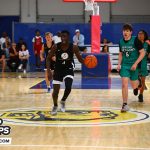 Tony Daniel Loria 6'4" | SF West Fargo | 2025 State ND |6-4 F| West Fargo/Inspired Athletics – He is big, long, and athletic. Tony has polished skills and fundamentals. He is good off the bounce and is tough to be stopped when he gets going downhill. Tony can put up big points in and around the paint. His length and size help him get into passing lanes and aid him in rebounding. This Packer is on the track to be a high-level player in the near future. 
#8 Presley Peraza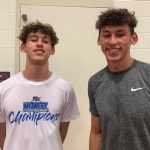 Presley Peraza 6'4" | PF Kindred | 2025 State ND |6-3 F| Kindred/ECI – He does his damage on the offensive end from the block and in the paint. Presley is also an athletic slasher. He is a top-notch athlete, much like his older brother. Peraza is a physical player that can finish with strength or finesse when the situation calls for it. He is a tough rebounder and an all-around player. 
#9 Drew Swenson Drew Swenson 5'6" | SG West Fargo Sheyenne | 2025 State ND |5-6 G| West Fargo Sheyenne/Inspired Athletics – He is a hard working Mustang with grit. He frustrates ball-handlers with intense defense. Drew is a creative and flexible finisher. His shot from 3-point land is improving. Swenson is becoming a complete offensive player. 
#10 Hudsen Sheldon Hudsen Sheldon 6'0" | SG Mandan | 2025 State ND |6-0 G| Mandan – This young Brave has a nice pull-up game. Hudsen can hit shots going to his left and right off the bounce. He is slender and long. Sheldon can finish crafty and in a variety of different ways around the basket. He reads ball screens well and he has great vision when in action. Sheldon is a productive rebounder for a guard. The Madan coaching staff must be excited about this young baller. 
Full 2025 Rankings:
https://www.prephoops.com/dakotas/rankings/north-dakota-rankings/2025-rankings/