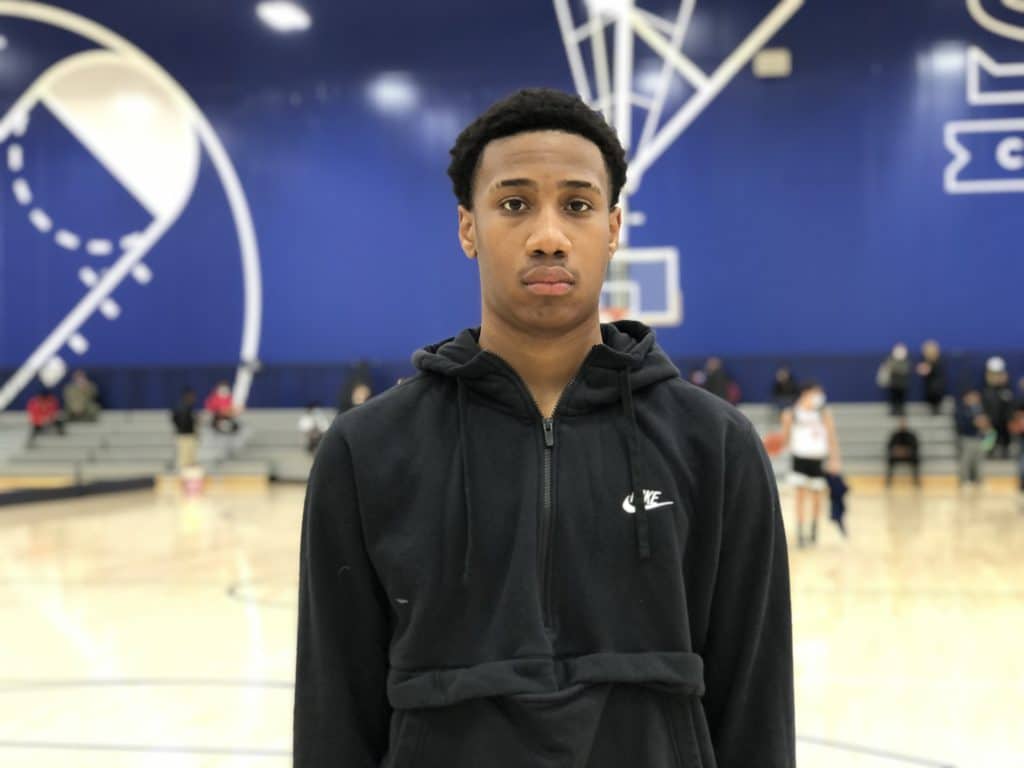 Posted On: 06/29/21 9:57 AM
Prep Hoops Maryland recently debuted its class of 2024 prospect rankings, and now it's time to take a closer look. Here is a rundown of the DC Area Prospects listed.
#2 | Khani Rooths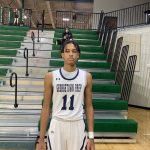 Khani Rooths 6'7" | SF Georgetown Prep | 2024 State MD
Rooths has all the tools to be one of the better prospects to come out of this area in recent memory. He is an above-the-rim athlete who makes a difference on both ends. Rooths is still scratching the surface but is already turning heads.
#4 | Donavan Freeman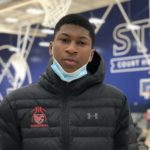 Donavan Freeman 6'9" | PF St. John's | 2024 State MD
Freeman has as high of a ceiling as any prospect on this list. His consistently high rebounding numbers are an encouraging sign. Freeman demonstrates impressive coordination to go along with a high motor. 
#5 | Jaeden Mustaf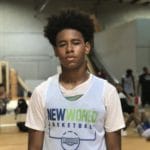 Jaeden Mustaf 6'4" | CG Carmel Christian | 2024 NC
You don't often see guards dunking the ball in traffic before their sophomore year. But that has become a regular occurrence for Mustaf. The controlled aggression he plays with on both ends is fun to watch.
#6 | AJ Swinton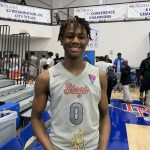 AJ Swinton 6'6" | SF DeMatha | 2024 VA
Swinton has a chance to become a household name in the DMV for years to come. He is a big wing who logged consistent minutes during his freshman year at DeMatha. Swinton rebounds his position and is an above-the-rim finisher. 
#8 | Rob Dockery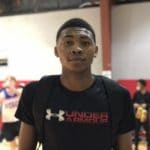 Rob Dockery 6'6" | SF Woodrow Wilson | 2024 State MD
Docker is a rangy wing with a diverse skill base that is advanced for his age. He gets 10 rebounds just about every time he steps on the floor. But Dockery can also consistently create off the dribble and score at all three levels. 
#9 | Goap Kodi Goap Kodi 6'10" | C Georgetown Prep | 2024 State MD
Kodi has the build of a traditional big man, but a unique playing style. He is a good passer. Kodi is also technically sound when receiving the ball in the post. He is adept at running the floor, catching, and finishing. 
#11 | Ty Bevins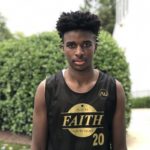 Ty Bevins 6'5" | CG Gwynn Park | 2024 State MD
One of only two public school players hailing from the DC Area on this list, Bevins is productive now but is dripping with upside. His approach to the game is very mature. Bevins does a bit of everything well and makes it look easy. 
#13 | Drew McKenna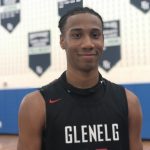 Drew McKenna 6'7" | PF Glenelg Country | 2024 State MD
McKenna is the anchor of an interesting young core at Glenelg Country. His versatility given his ability to play inside and out is useful. McKenna spaces the floor rebounds out of his area and plays with a high motor. 
#14 | Israel Bosenge Israel Bosenge 6'5" | SF Archbishop Carroll | 2024 State MD
Bosenge is one of the more naturally gifted prospects in this 2024 class. He is athletic with good size but is also a creative passer. Bosenge should only continue to improve as he gains high-level experience.
#15 | Tyler Boston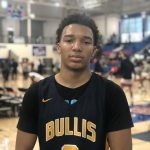 Tyler Boston 5'10" | PG Bullis | 2024 State MD
Boston is a skilled guard who can dribble, pass, and shoot. He has a low center of gravity and burst that makes him hard to contain off the bounce. Boston also competes defensively and displays ideal toughness. 
#16 | Nate Guerengomba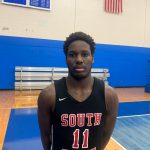 Nate Guerengomba 6'4" | SF St. John's | 2024 MD
Guerengomba is the definition of an unheralded star. He makes all the right plays and takes pride in his defense. Guerengomba will likely be a great addition to any college program in the future. 
#17 | Caleb Williams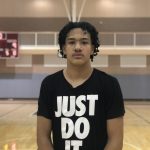 Caleb Williams 6'7" | SF Sidwell Friends | 2024 State MD
Williams adds a unique element with his size, ability to rebound and shoot from the perimeter. He plays with a high IQ, shares the ball, and knows how to win. 
#18 | Acaden Lewis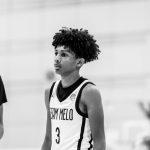 Acaden Lewis 6'2" | PG St. John's | 2024 State MD
Lewis is a promising southpaw lead guard prospect with a deft touch. He can shoot the three, but also gets to his spots off the dribble. 
#19 | Jordan Brathwaite Jordan Brathwaite 6'3" | SG Good Counsel | 2024 State MD
Brathwaite is a physically gifted guard who plays with a motor and toughness. He has been very productive so far this summer which is an indicator of future success. 
#20 | Scottie Hubbard Scottie Hubbard 6'5" | SG St. Andrew's | 2024 State MD
Hubbard is a tall wing who has all the tools to be a very good all-around player. He is part of a very talented young core at St. Andrew's who are all steadily improving. 
#21 | Hassan Dorman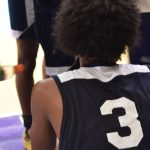 Hassan Dorman 6'1" | PG New Hope | 2024 State MD
Dorman is the other DC Area public school representative listed in the initial 2024 rankings. Based on the 30-point performance he had in a win earlier this summer, Dorman's coaches are understandably excited about his long-term potential.
#22 | Malchiah Marable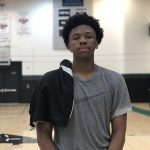 Malchiah Marable 6'9" | C Maret | 2024 State MD
Marable is becoming a forceful paint presence as he grows into his body. He is already 6-foot-7 with good hands and a soft touch. 
#23 | Jayden Brown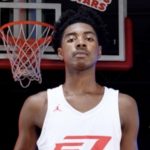 Jayden Brown 6'6" | SF St. Andrews Episcopal | 2024 State MD
Brown has tools that can't be taught. At around 6-foot-5, he has broad shoulders and a frame that should fill out over time. Brown's defensive potential is significant when you consider his length.
#24 | Jeremiah Gorham Jeremiah Gorham 5'7" | PG Saint James | 2024 State MD
Gorham is usually the smallest player on the court, but often the most confident. He plays at a good pace and gets his teammates open shots with regularity.