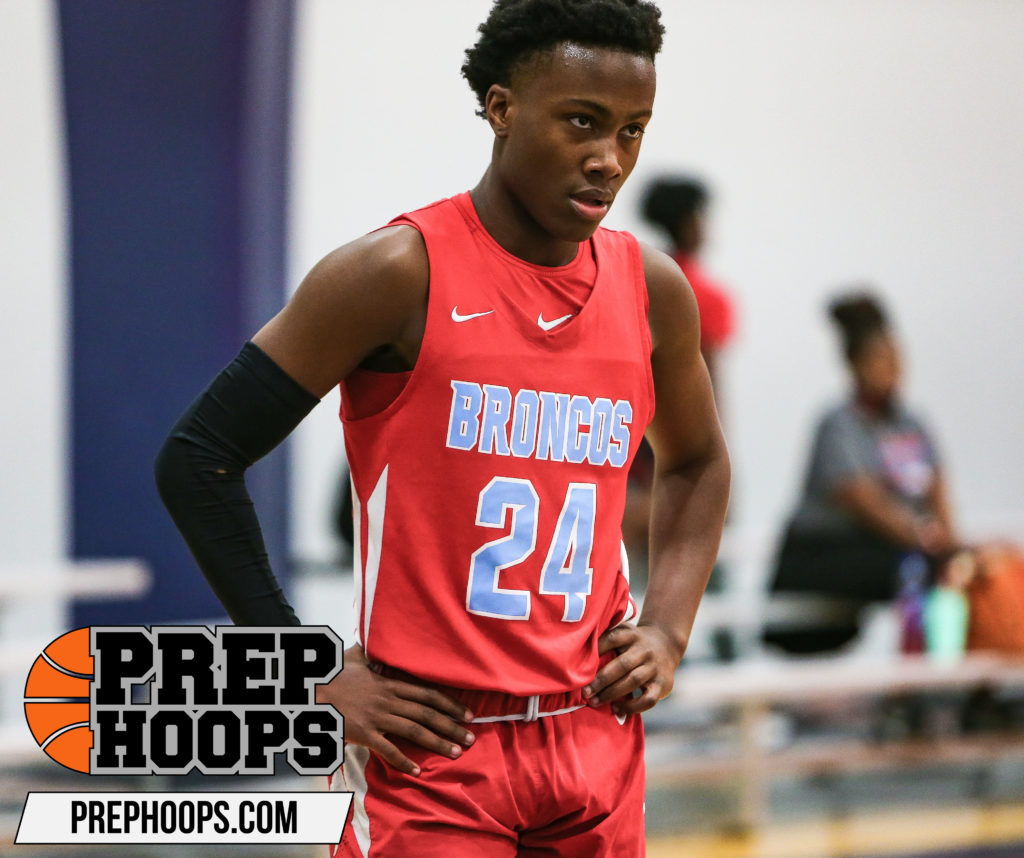 Posted On: 06/29/21 10:43 AM
An abundance of team camp play has been seen across the state in May and June. With the rankings being dropped this month as well, team camps allowed for newcomers to be seen and added to the rankings. In this latest Prep Hoops Louisiana article, we will take a look at some of the newcomers in the 2022 rankings. These preps may be new but they will be big players in the high school season to come in 2021-22.
Class of 2022 Newcomers
Jaquevius Thompson Jaquevius Thompson 6'3" | CG Caldwell Parish | 2022 State LA (6'3″ / CG / Caldwell Parish / OVR #33)
What let me know that Thompson had made a statement with his play during team camps was when top defenders started to guard him.  Once players like Joseph Manning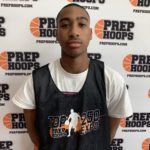 Joseph Manning 6'3" | CG Bossier | 2022 State LA and LaBrandon Butler LaBrandon Butler 6'0" | PG Rayville | 2022 LA  begin to check you, the other team has officially marked you as "the guy."  Thompson can handle, get to the rim, and shoot from distance.  While he is new to the rankings, he will be a name to know all next season.  
Albert Shell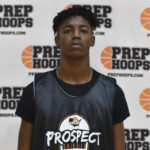 Albert Shell 6'3" | SG Wossman | 2022 State LA (6'3″ / SG / Wossman / OVR #59)
Shell has been given a lot of responsibility by the Wildcat coaching staff during games.  As a matter of fact, they get mad at this rankings newcomer for not shooting.  Shell is able to spot up when necessary or take guards off the dribble.  He has a variety of skills that many schools would covet.  While he is starting outside of the top 50, he may make the top 20 before the season is over.   He is really good.  
Zaren James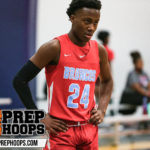 Zaren James 6'5" | CG University Lab | 2022 State LA (6'5″ / PF / University Lab / OVR #81)
The grassroots season is where this newcomer has blossomed.  He is very good in the paint and especially on the glass.  James is a hard guy to defend if he is allowed to post and harder to stop from scoring.  If defenders give him enough room, James will face up and score as well.  He is a versatile inside force and one that will move up the rankings with his continued good play. 
Devin Helaire Devin Helaire 6'1" | SG Natchitoches Central | 2022 State LA (6'1″ / CG / Natchitoches Central / OVR #83)
This newcomer to the rankings is one of the better defenders on the perimeter that I have seen.  He plays excellent man-to-man defense and often gets into position to take charges.  Besides creating offensive fouls, he has excellent hands and routinely had a theft or two during these team camp games.  His ability to score with steals and in transition is a testament of what he can do on the floor.  
Theron Johnson Theron Johnson 6'4" | SF Alexandria | 2022 State LA (6'4″ / SG / Alexandria High / OVR #88)
Outside of maybe Bossier and Zachary, no one has played more games this summer than ASH.  Because of this, the evolution of Theron Johnson Theron Johnson 6'4" | SF Alexandria | 2022 State LA as a basketball player has begun.  Johnson is one of the interior threats for ASH can is very good at rebound putbacks.  He is deadly finishing in transition also.  Now, with the growth of his outside game and his one dribble pull-up, Johnson will be a very hard guard.  
Deyontez Baptiste Deyontez Baptiste 5'11" | PG Tioga | 2022 State LA (5'11″ / PG / Tioga / OVR #98)
Tioga played at both the ASH and LSUA team camps and Baptiste was one of the better players during both.  He is very quick from end to end with the ball.  Because he has players on their heels at times in transition, his little free throw line pull-up made him hard to cover in the open floor.  He can also shoot it well from deep so defenders have to pay attention to that as well.  He is a rankings newcomer with a lot of promise.
Other players new to the rankings:
Shun Haynes Shun Haynes 6'4" | SF Rayville | 2022 State LA (6'4″ / SF / Rayville)
Andrew Zibilich Andrew Zibilich 6'0" | PG St. Paul's | 2022 State LA (6'0″ / PG / St. Paul's)
Shamarian Brantley Shamarian Brantley 5'10" | PG Simsboro | 2022 State LA (5'11″ / PG / Simsboro)
Masey Lewis Masey Lewis 6'4" | SF Lafayette Christian | 2022 State LA (6'4″ / SF / Lafayette Christian)
Kaleb Huggins Kaleb Huggins 6'5" | SF Baker | 2022 State LA (6'5″ / SF / Baker)
Check the latest rankings for the class of 2022 in Louisiana through the Prep Hoops website by clicking on the Louisiana tag from the home page.