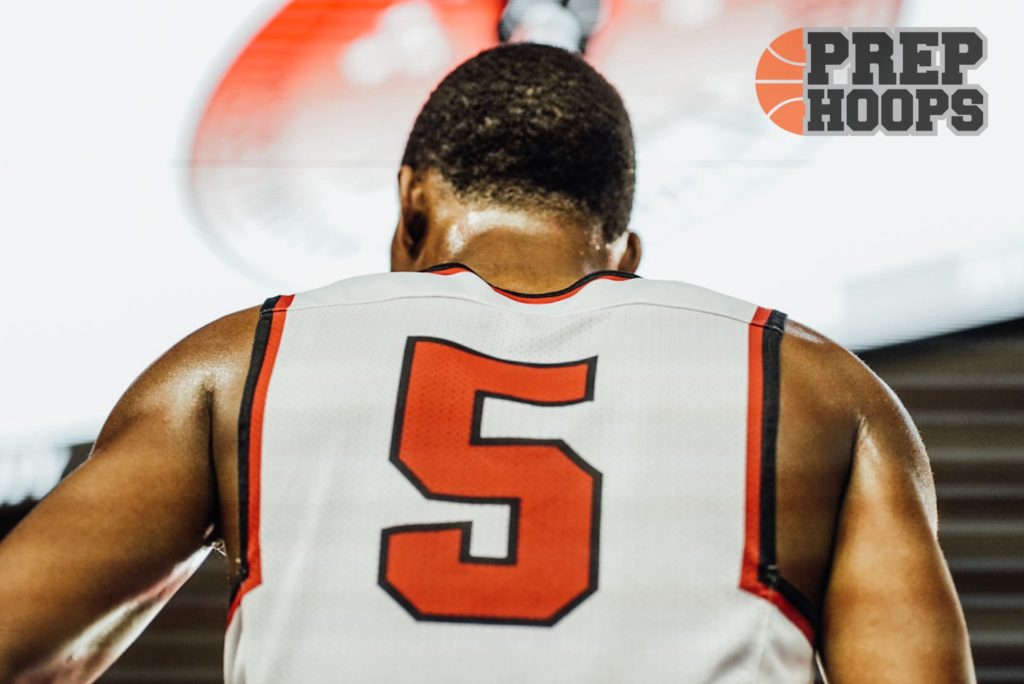 Posted On: 06/24/21 12:03 PM
Believe it or not, deciding on the top six was almost unanimous among our staff. Coming to a consensus on the most valuable player, however, was not. On any year, the accomplishments of the top players in the state are close, but rarely have they been too close to call. This year, we reached that dilemma; a very strong argument could be made for a few players, three in particular. However the prevailing attitude was ultimately that little could be said to denigrate Young's accomplishments, especially his finish as the champion of Oklahoma's highest classification as he scored over half his team's points in the title game.
After we agreed on an MVP, then it came down to pulling together the resources to announce and properly recap the careers of each player. Finally, however, we came together to publish our 2020-21 Oklahoma All-State first team. Second, third and fourth teams will be announced soon. – Bryce McKinnis, Senior Writer, Prep Hoops Oklahoma 
| | | |
| --- | --- | --- |
| 6'8″ F | 20.0 PPG | Valparaiso University |
The 2020-21 Prep Hoops Oklahoma MVP award goes to Keyondre "Slim" Young.
Perhaps no player made greater year-to-year progress, each incremental step with significant progress. And what better way for Young to cap off his stellar career than with a state title at Mabee Center, taking down the No. 1 team in the state?
Young saved his best for last; though he had plenty of outstanding performances and remarkable plays, his 26-point night to lead Del City to its first title in decades after years on the cusp of contention was, well, heroic. He not only went out on top but solidified a lasting legacy in one of the most prolific basketball communities in the state.
The 6-foot-8-inch wing now looks ahead to his career at Vaiparaiso, where the Crusaders staff awaits one of its most anticipated recruits in the 2021 class. Not only his heroism, but his college-ready skill set should excite the Valpo faithful. As one of the tallest players on the floor in Oklahoma 6A basketball, Young was as talented with the ball as anybody, capable of scoring at all three levels with consistency, and displaying the ability — indicative of his March 13 performance at Mabee Center — to take over a game.
Best moment — March 13, 2021, Tulsa, Oklahoma // Young scores 26 points in a 47-44 win over Edmond Memorial in the OSSAA 6A State Championship game.
---
| | | |
| --- | --- | --- |
| 6'5" G | 23.6 PPG | Creighton University |
Tricky Trey never surrendered the lead.
Though his contemporaries tried to take the throne, it belonged to Alexander all along. From his freshman season forward, It was clear that Alexander could be special, but with that recognition came exceptional pressure, a type of pressure not alien to players of his caliber. The young guard from Midwest City made a decision then to take his place in the basketball world, to conquer both the foes that stood before him and the parts of his game in which he was inadequate. 
The result was something spectacular, indeed: a state championship, a Peach Jam championship, and two-thousand career points.
Because Alexander withstood the pressure, his legacy is one of the best of the 2010s, leaving behind him an outstanding career on both fronts, at Heritage Hall and with Team Griffin, that won't soon be forgotten. Though many of the good people of Omaha, Neb. may not know his name yet, it surely won't before they're cheering Trey Alexander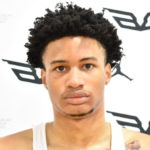 Trey Alexander 6'4" | SG Oklahoma City Heritage | 2021 State #55 Nation OK 's name.
Best moment — July 14, 2019, North Augusta, South Carolina // Alexander and his Team Griffin teammates defeat Team Takeover in double overtime to win the E16 Championship at the Nike EYBL.
---
| | | |
| --- | --- | --- |
| 6'2" PG | 22.1 PPG | University of Oklahoma |
Some are just born to be a star.
Cortes, though quite the character off the floor, turned on the it-factor, killer mentality, or whatever you may call it, each time he stepped on the floor in a game setting. And if you had your camera out in a gym where Cortes played, you were almost guaranteed to file a viral clip, usually some spectacular dunk or crossover. 
It was during his summers with Team Griffin, arguably, when the Sooner was most spectacular. 
Watching the latest Cortes highlight was a uniquely rewarding experience, to see a small-town basketball player representing Kingfisher, Okla., a rural community of 5,000 separated from Oklahoma City by 50 country miles. He was a sight to behold even among the nation's best players, his 2000s skateboarder, shoulder-length mocha brown hair waving behind him as he elevated to jam another one.
In regards to his national play, Cortes represented the ideal of Oklahoma basketball.
When it was time to make a college decision, Cortes, though he had plenty of suitors, chose to continue representing the Sooner State in the crimson and creme. It was an on-par decision to make for Cortes, who led the winningest four-year program in the history of the state, to stay close to home and fulfill the dream of every basketball-loving kid growing up in rural Oklahoma. 
Believe me when I say they're excited for Bijan Cortes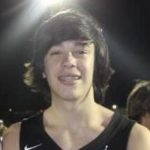 Bijan Cortes 6'2" | PG Kingfisher | 2021 State #195 Nation OK in Norman, Okla.
Best moment — July 14, 2019, North Augusta, South Carolina // Cortes and his Team Griffin teammates defeated Team Takeover in double overtime to win the E16 Championship at the Nike EYBL.
---
| | | |
| --- | --- | --- |
| 6'4" G-F | 15.6 PPG | University of North Texas |
Kingfisher's four-year run was one of the best in the history of the state, regardless of class, as the YellowJackets won a state-record 107 games with only four losses — and two titles to show for it. At the center of the YellowJackets' success was the versatile, athletic and gutsy guard-forward, Matthew Stone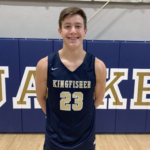 Matthew Stone 6'4" | SF Kingfisher | 2021 State OK .
You probably remember the first time you saw Stoney play (or the first time you played against him). He has a unique motor that usually sustains his peak much longer than his competition, and though his conditioning certainly led to his late-game, high flying dunks, his unrelenting energy on the floor gave him the notable advantage above his adversaries.
Every time you watched Stone play in a Kingfisher jersey, you watched somebody who played as if he was dedicated, not to social media likes, highlight clips, or even college offers, but to his team, his community, and to his pursuit of a championship.
Stoney is a winner first, possibly one of the best the state has seen in the past decade, and there are a pair of Gold Balls at Kingfisher High School to commemorate his prolific career.
Best moment — March 13, 2019, Oklahoma City, Oklahoma // Stone and his Kingfisher teammates bring home their second championship and 107th win in four times, defeating Heritage Hall in the title game.
---
| | | |
| --- | --- | --- |
| 6'1" PG | 19.7 PPG | Virginia Tech University |
It wasn't much of a ceremonious beginning for Pedulla.
Though he was certainly no average player, Pedulla wasn't anointed as the next great prospect out of Oklahoma from his eighth grade year like some others on the All-State roster. But — he persevered, habitually broke ground, explored new tools, developed skills and strengthened his body until he took the stage for his senior summer.
Indeed, the senior saved the best of his high school career for his last calendar year, first displaying his talents on a semi-national stage on the Prep Hoops Circuit, where he skyrocketed up Division-I recruiting boards and national rankings. On a week-by-week basis, Pedulla blossomed into a new player, besting each tournament what he accomplished the tournament before.
Then came a stellar senior season for Edmond Memorial, when the Hokie assumed the bulk of responsibility for a program known across the state for its decades-sustained success as he led the Bulldogs to one of their best seasons in recent memory.
For folks who followed the beat, Pedulla will not soon be forgotten around Oklahoma.
Best moment — July 3, 2020, Irving, Texas // Pedulla led Team Buddy Buckets in a nail-biting 2-point loss to Drive Nation's senior squad, in which Pedulla tied five-star prospect Keyonte George from Texas in scoring with 31 points.
---
| | | |
| --- | --- | --- |
| 6'1" PG | 23.0 PPG | University of Tulsa |
Some say he's the most prepared player for the next level.
Pritchard, once a slightly, long-range bomber, sacrificed what he was for what he could be after his sophomore year and transformed, transfigured and ascended his previous self to become the next great player in Tulsa Public Schools' lineage of Division-I prospects.
Yet, Pritchard retained many of his best traits in the process. His vision for the floor and sharpshooting capabilities remained, and integrated into a stronger, more athletic frame, resulting in a newfound ability to score and facilitate at all levels and an undeniable threat to play above the rim.
Where he set himself truly apart, however, may have been his college decision; an excellent move in electing to play for the home-town team, to migrate the community pride surrounding him across the street to the University of Tulsa, where he's sure to be a favorite for the Golden Hurricane.
Best moment — Feb. 2, 2021, Tulsa, Oklahoma // Pritchard leads Webster past in-city rival, second-ranked Tulsa Memorial in a stellar performance.