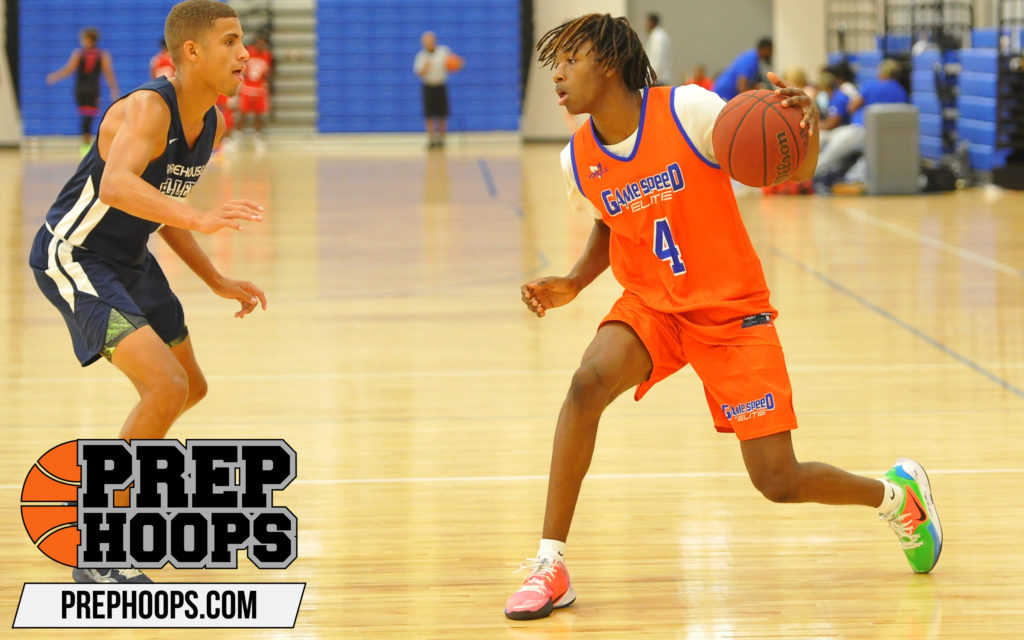 Posted On: 05/13/21 4:58 PM
The Prep Hoops Passion SZN Kickoff this past weekend in Winter Haven, Florida was packed with talent and high energy games.
I took in 20 games and here is a look at my most intriguing prospects.
2022 6-3 G Miles Hall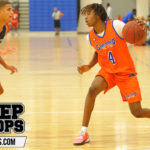 Miles Hall 6'3" | CG Windermere | 2022 State FL – GameSpeed Elite Orange
I really liked the effort from Hall in a Saturday afternoon loss to Warehouse Ballers. The GameSpeed Elite Orange guard took it upon his shoulders to get buckets as a slasher and he opened up a lot of lanes for his teammates. He can score in a hurry. The Windermere guard is an energetic athlete. 
2023 6-2 G Vincent Lancifort – Bad Boys Basketball
In the final game of the event, Lancifort led the way for Bad Boys Basketball in a victory over Ocala Impact. He was active from the jump and plays the game with purpose and just has fun. The Monarch guard scored 15 points and should continue to be a consistent scorer.
2022 6-5 G Kentavion Williams – Stampede
Williams was a true difference maker with 19 points in a win over Dyimond Rising Stars. He was finishing at the cup and making smart decisions all game long. The Palm Beach Lakes guard has a nice frame and length to work with.
2024 6-2 G Colin Way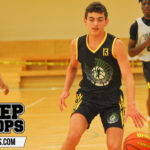 Colin Way 6'0" | PG Seminole | 2024 State FL – TUP Elite 2023
In a win over East Coast United, 2024 Seminole guard Colin Way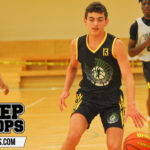 Colin Way 6'0" | PG Seminole | 2024 State FL was shooting at a high clip. He netted 14 points and showed off his impressive jump shot. Playing up in the 16U division, he didn't blink an eye and got his for TUP Elite.
2024 6-0 G Kaiden Francis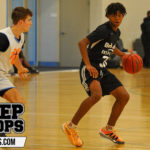 Kaiden Francis 5'11" | PG South Plantation | 2024 State FL – Bad Boys Basketball 2023
The lone 2024 prospect on the Bad Boys Basketball 2023 squad, Francis performed at a high level all weekend long. He consistently reached double digits which included multiple 20 point outings. The South Plantation guard has really good instincts and can shoot the mid-range and score on the attack often.
2023 6-0 G Dylan Diaz Dylan Diaz 6'1" | CG Lake Minneola | 2023 State FL – Florida Suns Black
Diaz is a shooter first and foremost, but he gets everyone else going around him. He is a quick passer and a very skilled guard. In a win over Team Speights for Florida Suns Black, Diaz scored 12 points and basically created all of those points on his own. The Lake Minneola guard is a player to watch.
2022 5-10 G Austin Chandler – Dyimond Rising Stars
In a loss against Stampede, Chandler was the top piece for Dyimond Rising Stars producing an 18-point outing. He is a gifted shooter and playmaker. Chandler plays with speed, creativeness and thrives in transition. The St. Pete Catholic guard is lined up for heavy minutes this fall.
2022 6-0 G Joel Jerry – Dream Nation
Whenever Dream Nation needed points in the opening half, it seemed like Jerry was there to produce. The guard had 15 points (five 3's) and was shooting with ease early on which gave his side a nice cushion on the scoreboard. The Hollins guard is going to be the No. 1 option there as a senior.
17U: #PHPassionSZNKickoff

2022 Windermere guard Miles Hall Miles Hall 6'3" | CG Windermere | 2022 State FL has been active all game long for GameSpeed Elite Orange. Hits the open 3 here. @mileshalll @WHS_Hoopz @GameSpeedElite @PHCircuit pic.twitter.com/gfag7CXyed

— ᴊᴀᴋᴇ ᴘᴇʀᴘᴇʀ (@JakePerper) May 8, 2021