The first power ratings for the Passion Region were released May 21, here are some of my impressions of Georgia movers and shakers I've gotten eyes on myself off those lists who could put a continued dent in those ratings with more play under their belt.
The only GA team on the 17U list as of now, mostly because the other teams have more tournaments under their belt in other spots across the circuit to this point. But still, Quiet Storm will have a lot to say about things as we roll around toward the finals, they have been steamrolling so far behind the electric and high-flying wing play of Ahmed Soumahoro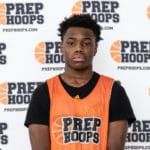 Ahmed Soumahoro 6'3" | SG Berkmar | 2022 State GA (Berkmar), steady PG-play and shooting of Charles Gauthier (Marietta), and the dynamic and burgeoning star-play of combo guard 6-5 Fabian Desilva (Eagle's Landing), whose emergence and evolution as more of a face-the-basket guard rather than an undersized 4-man has really been impressive to watch and has been a key catalyst for coach Curtis Houlder and his crew. The inside play of Love Mikanda (Camp Jewell) and Sheleck Levi (Redan) are unsung keys for Quiet Storm as well, as this is a good rebounding team filled with athletes who can get off the deck.
WOOD ELITE 16U
Worthy of Pool A consideration anywhere they go with the kind of explosive talent they have on this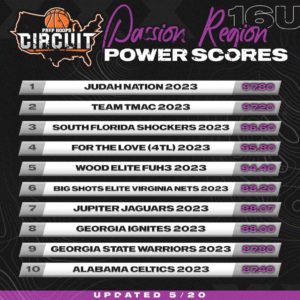 roster, Wood nonetheless took care of business in their first tournament at the A-Town Showdown, and we'd expect them to play well behind coach Spencer Dixon at their upcoming dates also. One of the summer's true breakouts to this stage, Mason Bennett (Cherokee) has led the charge doing it all at both ends from the guard post and just impressing across the board. But it'll be fun to see the likes of other dynamite, emerging talents like 6-5 Eltramon Smith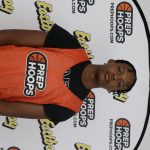 Eltramon Smith 6'7" | SF South Cobb | 2023 OH (back with the team now, transferring from Sandy Creek to Tri-Cities in the fall), combo guard Cameron Pope
Cameron Pope 6'3" | SG Cherokee | 2023 State GA (pictured above, Cherokee) and PG Tayden Owens Tayden Owens 5'11" | PG Cherokee | 2023 State GA (Cherokee) against the likes of talented clubs Judah Nation and Team Tmac out of Florida and Big Shots Elite VA Nets out of Virginia.
GEORGIA IGNITES 16U
Has repped the Savannah-area wonderfully with two solid appearances in the ATL at the A-Town Showdown and Gauntlet on the Gulf. 6-4 guard Shamarrie Hugie (Beach) has cemented his place as a must-see 2023 on the rise for sure with his terrific inside-out variety, while super-quick PG Keith Floyd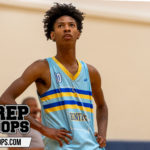 Keith Floyd 6'1" | CG Jenkins | 2023 State GA (Groves) got on our radar in a hurry with some dynamite play at both ends at Gauntlet. 
This isn't a division I've had the chance to see a ton of, certainly Sandhills, Alabama Celtics, Tri-City and Auburn Raptors I have seen a bit and all have the talent to run it all the way to the championship at LakePoint later in July. Tribe (playing the last 3 tournaments without Hunter Amick) has inserted itself as a team to worry about for sure under coach Lee Martin, and while they lack the size of some of those other teams they have all the fight and grit you can ask for and consist of a group of young "emergers" who are making names for themselves. Guards David Culbreath (Homeschooled) and Corey Gatlin Corey Gatlin 5'11" | PG Grayson | 2024 State GA (Grayson) have in particular been outstanding, and even without said size Joel Iberosi (Peachtree Ridge) at 6-1 claws down low like a bigger player and is an All-Hustle guy every weekend, while wing Xavier Singleton (Providence Christian) has begun to show off his perimeter game and all-court savvy the last 2 tournaments.