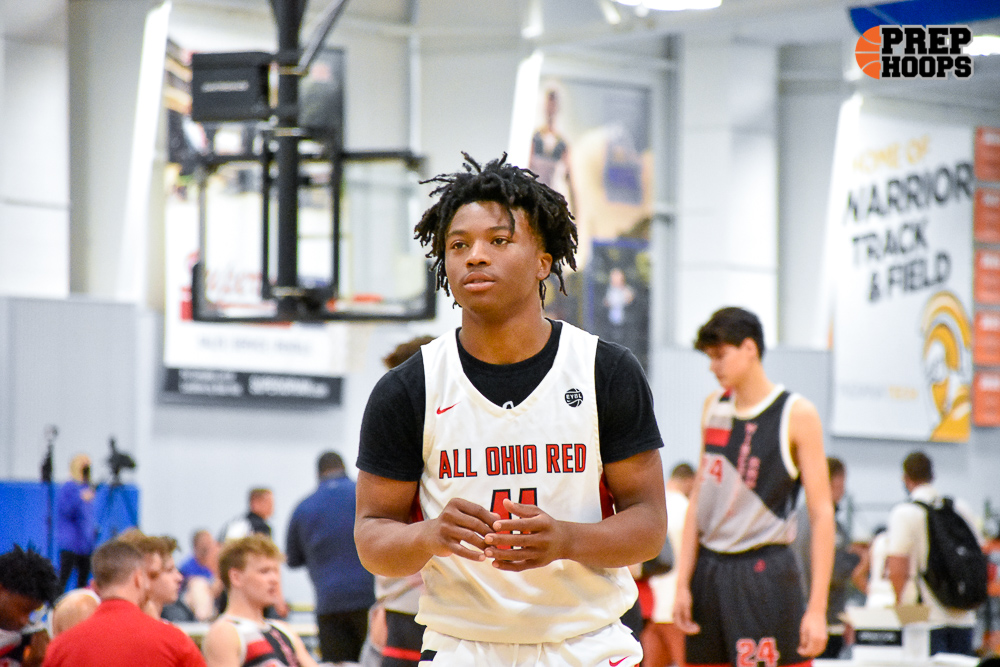 Posted On: 05/24/21 10:34 AM
The Nike Super 16 was a competitive event in Columbus, with some top programs in Ohio and Michigan competing against each other. Here were the top 2022 performers from the event.
Eddie Brown, 6'3 SF Olentangy Orange 2022 Central Ohio AAU
Trey Majidzadeh, 5'11 PG Olentangy Liberty 2022 Central Ohio AAU
Maybe the surprise of the weekend was Central Ohio AAU, this squad beat All Ohio Black and The Family, falling to Go Hard in the Platinum Championship. Atticus Schuler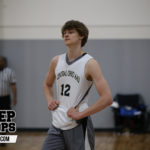 Atticus Schuler 6'5" | PF Columbus DeSales | 2022 State OH was one of the more well known names on this team, but Brown and Majidzadeh stood out with their scoring ability. Majidzadeh was beating people off the bounce and finishing off two feet. Brown shot the ball well from the outside and brought some needed athleticism to this squad. I expect both of these players to surprise some people next season in the OCC.
Jagger Landers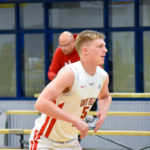 Jagger Landers 6'7" | PF Antwerp | 2022 State OH , 6'7 PF Antwerp 2022 Indy Heat Red
Landers played his part in a 35 point blowout victory over Ohio Buckets (Meis) by knocking down shots and moving the ball. Landers then gave his team an early spark against Go Hard with his toughness and shooting. Landers wasn't phased by the elite athleticism that Go Hard showed and used his strength in the paint. Another stock rising performance from Landers who already holds an offer from Findlay. I expect him to be very coveted by regional Division II programs and get a lot of interest from low major programs.
Kollin Tolbert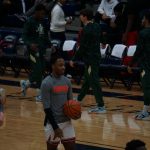 Kollin Tolbert 6'1" | CG Fairfield | 2022 State OH , 6'1 GC Keba Prep 2022 Go Hard
Tolbert and a hand-full of the top Cincinnati public school players teamed up with Go Hard that made a run to the title game before falling short to All Ohio Red. Tolbert can really score the basketball and playing alongside Paul McMillan IV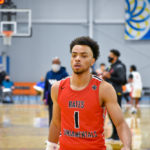 Paul McMillan IV 6'2" | PG Woodward | 2022 State #229 Nation OH gave me the opportunity to see him in catch and shoot situations as well. Tolbert seems to have fallen off the Ohio high school scene after a year at Keba Prep, but he's one of the more talented scoring guards in the 2022 class.
Mason Weisbrodt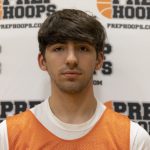 Mason Weisbrodt 6'8" | C Batavia | 2022 State OH , 6'8 PF Batavia 2022 Shining Star Price
The first game I caught of Weisbrodt was a couple weeks ago Vs Meanstreets, that wasn't a great evaluation setting for him as Meanstreets was simply too physical and talented for him and his teammates. This weekend against Go Hard and The Family, Weisbordt stood out as a top performer in each contest. Weisbrodt competes physically with most of the other bigs on the court and showed a little bit of shooting touch from the perimeter. With the location of the school, Weisbrodt has flown under the radar, but I think he's a scholarship prospect and could see his recruitment soar after the OHSBCA Showcase at Mount Vernon when more college coaches get their eyes on him.
Sean Jones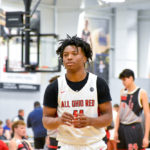 Sean Jones 5'10" | PG Gahanna | 2022 State #102 Nation OH , 5'11 PG Gahanna 2022 All Ohio Red
Jones helped lead All Ohio Red to the championship in a competitive title game Vs Go Hard. Jones quickness is next level as this allows him to get where he wants to on the court. You could tell Jones took the match-up with Paul McMillan IV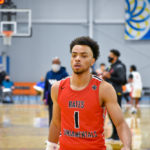 Paul McMillan IV 6'2" | PG Woodward | 2022 State #229 Nation OH personally, as Jones was looking to prove something in this game. I thought Jones played excellent defense throughout the contest, culminating with Jones picking Paul's pockets with 15 seconds left to seal the championship. Everybody knows Jones is one of the best prospects in the state, and his offer list will continue to grow during June and July when high major coaches can see him in person again.