There was a ton of talent on the floor at the Prep Hoops event in Wichita last weekend. Guys demonstrated a variety of skills. Some guys have the total package. No matter where they line up, who they guard or what they're asked to do, they get it done.
Here is a look at some of the most versatile players at the Midwest Grind Session (in alphabetical order):
Kurtis Beck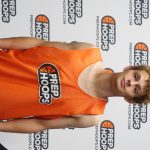 Kurtis Beck 6'4" | PF Nemaha Central | 2022 State KS and Marcus Beck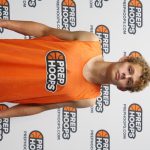 Marcus Beck 6'4" | PF Nemaha Central | 2022 State KS , 2022, 6-foot-4 forwards, SSA Hoops Elite Blue, Nemaha Central HS:
It's probably not fair to lump the twins together. They have slightly different styles and games. But their skill sets are so similar, and they both excel at such a variety of things. Both are long and lean, springy athletes who can handle the ball, push it up the floor, and play competently on the perimeter. They both rebound well and defend with good mobility and versatility. Their body types lend themselves well to an all-around game.
Jaron Briggs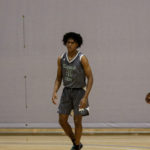 Jaron Briggs 6'4" | CG Piper | 2022 State KS , 2022, 6-foot-3 forward, KC Spurs Black, Piper HS (pictured):
Briggs was surrounded by enormous big men on his club last weekend. But that helped him show off his versatility. Briggs often locked up on guards at the defensive end because his bigger teammates defended the posts. Briggs showed quickness and agility for a solidly-built big player. He guarded on the perimeter, crashed the boards, handled the ball, and worked inside and out at the offensive end.
Brayden Linder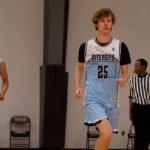 Brayden Linder 6'2" | SG Tishomingo | 2022 OK , 2022, 6-foot-3 forward, Oklahoma Intensity, Tishomingo HS:
A hard-working, athletic forward, Linder can drive from the wing, hitting his left-handed jumper in traffic. He's got the well-roundedness to take a rebound, push it the length of the floor using nice cross-over moves, and hit a runner in the lane. He's shifty and makes some athletic moves with the ball. Best of all, he plays hard all the time.
Brantley Morris, 2022, 6-foot-2 forward, Victory Ministry, Joplin HS:
On a team with some impressive bigs and solid guards, Morris fills that gap between the two. He is really good at grabbing a rebound and pushing it aggressively up the court. He has a shiftiness and handle to take the ball to the rim, and the length and physicality to finish in traffic. He also shoots it well.
Aiden Sutter, 2022, 6-foot-3 forward, Kansas Players, Campus HS:
Sutter is a bit of a tweener, both a guard and forward. He's really athletic and does a little of everything. He shoots the deep ball, can drive and pull up, dish, defend, and rebound. He's got a nice stroke, some flash and some attitude on the floor.
Other versatile players at the Midwest Grind Session:
Jole Atkinson, 2022, 6-foot-3 forward, Oklahoma Power, Norman North HS
Arzhonte Dallas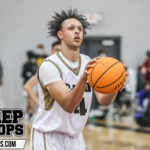 Arzhonte Dallas 6'0" | PG Lawton MacArthur | 2022 State OK , 2022, 5-foot-11 guard, Oklahoma Chaos, Lawton MacArthur HS
Ty Henry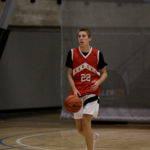 Ty Henry 6'4" | SG Seaman | 2022 State KS , 2022, 6-foot-3 guard, Kansas Hoggs, Seaman HS
Jack Ryan, 2022, 6-foot-1 guard, Showtime, Lawrence HS