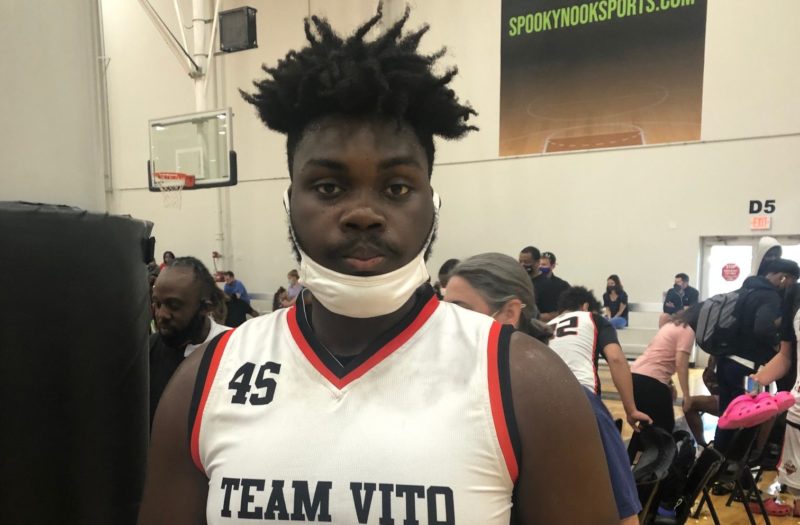 Posted On: 05/4/21 8:00 AM
The Mayhem Classic held at Spooky Nook Sports Complex On April 30 through May 2, 2021 featured some bright talent from along the east coast. As the summer AAU season is hitting its stride, here are some big time centers to keep an eye on. 
Emmanuel Oheneberg-2023-C-Virginia Prep Sports Academy
Emmanuel is a 6'8, 290 pound center who can finish around the rim and shoot behind the arc. He is very effective when shooting the ball and has a very nice shooting touch. Emmanuel can also handle the ball in the open court. Defensively he can move his feet and protect the paint. If he continues to work on his inside power game, he will be looking at D1 and D2 offers.  
Henry Perkins-2023-C-Albany High School
Henry is a 6'7, 290 pound center who also plays tight end and defensive end in football. His upper body is very strong, which makes him a rebounding force. He catches the ball well and can finish on either side of the basket. The one thing that stands out to me, is that he runs