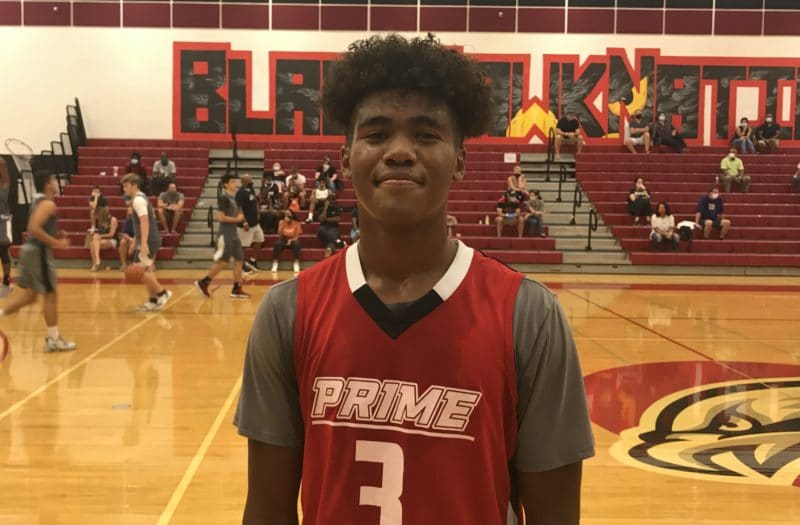 Posted On: 05/20/21 4:25 PM
Francisco's Finest: Capo Valley vs Corona Centennial (Part 2)
SANTA ANA, CA—It was contrast in styles in the last game of the Nike Extravaganza at Mater Dei High School as Corona Centennial defeated Capo Valley 64-50. Centennial used it's signficant quickness advantage to defeat a Cougar squad that exhibited a highly efficient half court offense. The Cougars made a nice 3-quarter run, behind the scintillating play of senior Aidan O'Neil, but the Huskies had too much fire power, led by super sophomore Jared McCain Jared McCain 5'11" | PG Centennial | 2023 #29 Nation as well as slasher supreme Donovan Dent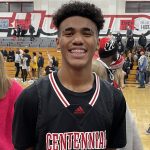 Donovan Dent 6'1" | CG Corona Centennial | 2022 State (pictured). 
Lefty with skill and savvy
Aidan O'Neil (Capo Valley)
2021, SG, 6-foot-4, 190 pounds
Joel's Take: O'Neil is one of the better all-around offensive players in Orange County. The skilled lefty impacts the game with his savvy as he did a brilliant job executing Brian Mulligan's offense. Precise cuts and nifty passing were on display and O'Neil was front and center in its execution. O'Neil nailed a couple of threes, a nice pull-up, as well as a nifty up-and-under move in the paint.