The Miners are one of the elite basketball programs in North Dakota. They have six Region Titles in thirteen years. Beulah has been in the Region Championship 10 of the last 13 years. The man that plays a huge part in all this success is head coach Jeremy Brandt. Beulah will be led by future Mr. Basketball candidate Trey Brandt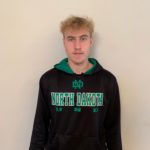 Trey Brandt 6'1" | PG Beulah | 2022 State ND . The Miners will go as far as Trey can take them. I am predicting another State Tournament appearance for the Miners. Beulah will be ranked in the preseason Top 10 polls. Trapper Skalsky Trapper Skalsky 6'0" | SG Beulah | 2022 State ND will play an important role for the Miners. He will shoulder some of the scoring load with Brandt and supply some added intrigue. It will be interesting to see how the younger inexperienced players step up when they get their chance on varsity. My guess is that the transition will go well. Coach Brandt will have them ready to roll. Look out for the Beulah Miners! They are absolutely a top-tier team in ND.  
Coach Jeremy Brandt comments:
"Last season ended on a sour note for us, we were going for a 4-peat in Region 7. We are coming off the disappointment of not getting to play in the state tournament in 2020. We played a difficult schedule with four of our five losses coming from teams that were in the state tournament. We return two of the better players in Region 7 in Trey Brandt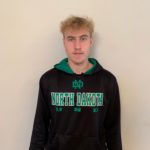 Trey Brandt 6'1" | PG Beulah | 2022 State ND and Trapper Skalsky Trapper Skalsky 6'0" | SG Beulah | 2022 State ND but after that, we will fill our team with inexperience. We do have some very talented freshmen who will make an impact for us. The time we put into the offseason and weight room will be key for us. Summer league, team camps, and skill development will be important.  We will have very high expectations again and will hopefully contend for a region title again."
Top Players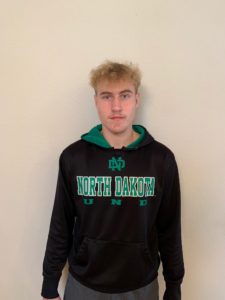 Trey Brandt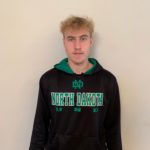 Trey Brandt 6'1" | PG Beulah | 2022 State ND (2022) |6-1 G| AAU team Pentagon Schoolers. His feel for the game is 2nd to none, he is very good at running our team and doing whatever is needed. Offensively he really does not have a weakness, he has a very good mid-range game going left or right. Trey can shoot the three with college range and can get to the rim and finish with either hand. He has great court vision which makes him a tremendous passer as well.  Last year was the first year in his four years as a varsity player that the Miners failed to qualify for the state tournament and Trey surpassed the 1500 career points mark. 
Trapper Skalsky Trapper Skalsky 6'0" | SG Beulah | 2022 State ND (2022) |6-0 G| Trapper continues to get better and was really playing well at the end of the past year scoring 29 points in the regional semi-final game. He is a good spot-up shooter and has really improved off the dribble as well. Trapper is a strong physical kid who we are able to utilize in the post. Trapper will need to take another step forward for us to be a region contender again.
Jack Koppelsloen Jack Koppelsloen 5'9" | SG Beulah | 2023 State ND (2023) |5-9 G| Jack has tremendous quickness and can really get out and run the floor, he is a good catch and shoot player who is able to get into the lane because of his shooting ability. Jack got a lot of valuable minutes for us at the varsity level last year which will really help him for his upcoming junior year. Jack can really get after the ball on the defensive end with his quickness which makes him a very good on-ball defender.
Trace Beauchamp Trace Beauchamp 6'1" | SG Beulah | 2024 State ND (2024) |6-1 G| Trace is a very smooth left-handed guard who can score a lot of different ways. He shoots the three well and is very effective at getting into the lane and finishing. He can play the one, two, or three and will be an important player for us in the upcoming year hopefully allowing us to move Trey off the ball some and use him at the one.
Tarren Larson Tarren Larson 6'3" | SF Beulah | 2023 State ND (2023) |6-3 F| Tarren plays with a lot of energy at the four spot for us. He is a good rebounder and smart basketball player. Larson makes a lot of hustle plays on both ends and can score enough to keep teams honest.
Brooks Vigesaa Brooks Vigesaa 6'3" | SF Beulah | 2023 State ND (2023) |6-3 F| Brooks is long and can play multiple positions, we need him to bring intensity every night on both ends in order to help us. He is able to cause some problems on the defensive end of the floor with his length.
Aidan O'Brien Aidan O'Brien 5'11" | SG Beulah | 2024 ND (2024) |5-11 G| Aidan is a sneaky good athlete who can play the one or two, he is a good jump shooter off the dribble but is able to really attack the lane and pull up if needed. Aidan is an up and comer for us who will be a big part of our future.
Champ Hettich Champ Hettich 6'0" | SG Beulah | 2024 State ND (2024) |6-1 G| Champ is long and disruptive; he drives it well. He uses both hands to finish and can also shoot the three. Champ loves to play and will continue to get better with the time that he puts in, he is another young player we look forward to having in our program.
Dawson Filibeck Dawson Filibeck 6'3" | SF Beulah | 2022 State ND (2022) |6-3 F| Dawson has a nice left-hand shooting touch and is an athletic kid. We will look to Dawson for some depth at the forward position to rebound and defend for us.
Off-Season Plans
Summer league in Hazen on Monday night in June and part of July
Team camps – TBA
Individual workouts
High School Season Schedule
Coach Brandt has put together another tough non-region schedule. In Region 7 they will be challenged by a handful of teams. I see Beulah at the top of Region 7 next year. Close behind and returning champs will be Dickinson Trinity. Hazen and Bowman County will also be near the top. They both have some nice young talent. Region 7 includes the following teams: Beulah, Dickinson Trinity, Bowman County, Hazen, Heart River, Glen Ullin/Hebron, Mott-Regent, New England, Beach, Hettinger/Scranton, Kildeer, and Richardton-Taylor.
Non-Region Schedule
Four Winds
Fargo Oak Grove – University of Jamestown
Rugby – Hoopster shootout at MSU Dome
Enderlin – Dale Brown Classic at MSU Dome
Shiloh Christian
Minot Ryan