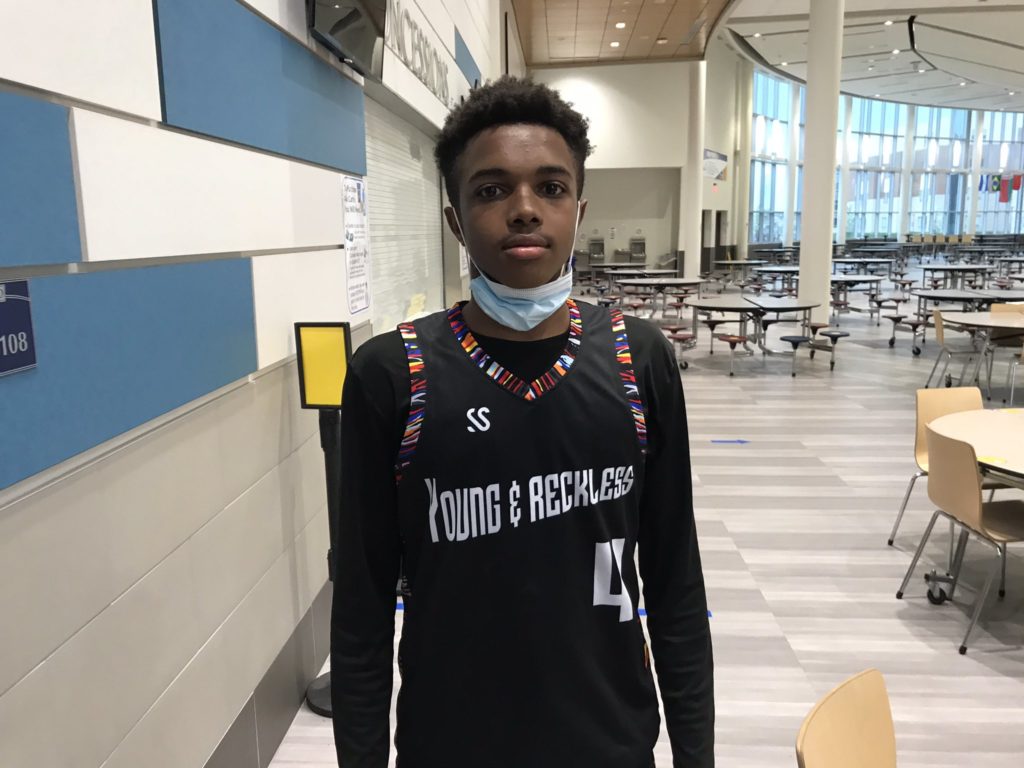 Posted On: 05/12/21 5:55 PM
There were a lot of top guards/ball handlers at the Battle At the Lakes.  What players should schools be looking into?  Here is our list of names for colleges to check on. 
Maddox Alipate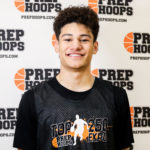 Maddox Alipate 6'1" | PG Benilde-St. Margaret's | 2022 State MN of Minnesota Fury (6'0 2022, Benilde-St. Margaret's, MN). Maybe the best late game performance in a tight, physical game came from Alipate.  He scored most of his 15 points on five late game possessions that put the D1 Minnesota Prospects away.  Foul shots, an attack, couple jumpers.  In a game that had talent all over, Maddox was the one guy that stepped up over all others to make the game changing/game winning plays. 
Antonio Bluiett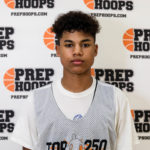 Antonio Bluiett 6'2" | PG Buffalo | 2022 State MN of Minnesota Comets (6'1 2022, Buffalo, MN).  The word that came to mind watching Antonio this weekend was comfort.  When guys stepped high to pressure him Antonio wasn't bothered.  When the other team went to a zone Antonio calmly handled it with perfect ball movement and great spacing.  Forced to the opposite side? No problem, Antonio finished with his left without an issue.  Antonio is a strong guard and I loved how he snapped the ball from spot to spot making the defense work outside their comfort zone.  
Tavari Johnson of Young N Reckless (5'11 2022, Lyons, IL).  One of the best examples I've seen of a ball screen offense being way to tough to stop was the YnR win over the Minnesota Fury, one of the best defensive teams you will see.  As good as the Fury is, Johnson was way too quick for the initial guard, the help defender on the screen, or the help behind the primary defenders to be stopped.  Johnson's speed was the first thing giving them issues but his ability to pull up and hit jumpers made things even worse.  And it wasn't just the Fury, YnR was undefeated this weekend beating four good teams with Johnson regularly dissecting the opponents. 
Aidan Kuhl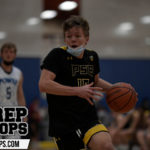 Aidan Kuhl 6'0" | SG Rocky Mountain | 2022 State CO of Pro Skills Basketball Denver (6'0 2022, Rocky Mountain, CO). Aidan is an artist when it comes to crafting a shot.  The way he sharply sets up a cut to catch and hit in space, the way he uses screens, and the way he uses fakes to get players off balance so he can quickly attack the space they can't get to is wonderful to watch.  Kuhl also has the type of skill to take advantage of the space he creates shown by the regular 20 plus point outings in the Twin Cities. Scored on 46 percent of his attempts this winter and I would say he was closer to 50 percent this weekend. 
Tamin Lipsey of D1 Minnesota (6'1 2022, Ames, IA).  The job of a point guard on a top team isn't always glamorous.  The job is pressure the ball, force mistakes, be verbal, and make sure all the talent has the ball in the right spots in transition or a slower paced time.  Hit the occasional shot as well yes but the most important part is making sure all the parts are working well together.  And Lipsey did that at a high level with two games totaling seven assists on 24 assists in four games weekend. 
Jah Quinones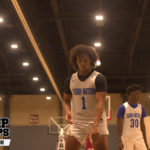 Jah Quinones 6'3" | CG Lake Highland Prep | 2022 State FL of Judah Nation (6'4 2022, Lake Highland Prep, FL).  Jah was easily one of the most interesting and intriguing players at the event.  In addition to being one of the strongest players on the court, if not the strongest, the body control Quinones competes with ranks with the best I've seen this year.  It's nearly impossible to knock him off balance and with Jah able to use a quickness to get to places with the first dribble, he forced defenders to live on his hip.  Guys were helpless once Jah turned the corner and even better was his finishing at the rim physically taking a hit while extending for a finish.  A division one talent and a division one basketball competitive fire. 
Kenji Scales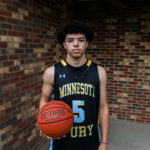 Kenji Scales 6'1" | PG Eastview | 2022 State MN of Minnesota Select (6'1, 2022, Eastview, MN). "Is he a point guard?" they ask me.  Why yes he is.   But why is he scoring so much at off guard?  That's because at Eastview High School he was the team's best scoring option at the two.  And for the Minnesota Select ,Scales is a part of a four man guard crew that can handle in a slower game, that can push pace, and that can play both spots.  I fully believe that Kenji Scales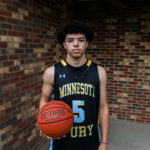 Kenji Scales 6'1" | PG Eastview | 2022 State MN as a scholarship player and I'm not about to put a limit on what level either.  Scales has this rare gift of control and confidence with a pure stroke that many don't have.  
Nasir Whitlock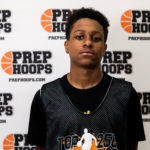 Nasir Whitlock 6'1" | PG DeLaSalle | 2023 State MN of Gain Elite (6'1 2023, DeLaSalle, MN).  There are times when Nasir seems to be playing freeze tag with his man.  Squares them up in a state of confusion and while that defenders tries to figure out what's next Whitlock sees the space behind that defender, and attacks the weakness in the space behind.  And with that defender not able to move his feet to the angle Whitlock gets to spaces that he can float in shots, extend in shots, or touch in buckets consistently.  What I like even better is that Nasir is not a forced shot guy.  He's not a big volume shot taker.  His balance of when to score, and when to be patient is strong as well for an underclassmen.