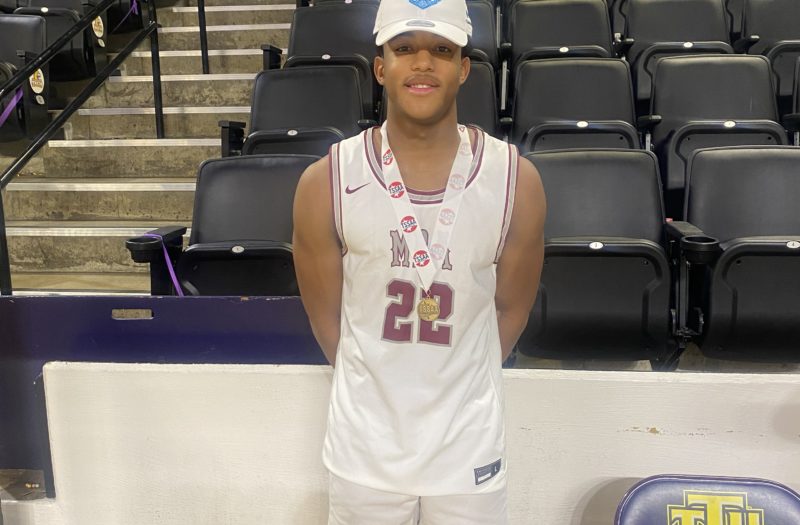 Posted On: 05/12/21 3:14 PM
Here's my last installment on the latest 2022 Tennessee player rankings.
This time around, I'm going to focus on the newcomers into the rankings. Things are going to get spicy for the remainder of the AAU season and during the 2021-22 season.
The top 100 could see a lot of moving pieces if the newcomers make a splash.
The following prospects have already made one.
Jackson Francis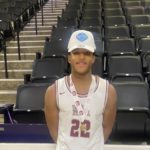 Jackson Francis 6'3" | SF Montgomery Bell Academy | 2022 TN , Montgomery Bell Academy: Francis landed at No. 72 in the updated rankings. The 6-foot-3 1/2 small forward made a name for himself during the Big Red's Division II-AA state title run. Francis is a smart, unselfish, patient teammate that's all about winning. He knows how to make the right pass and can make shots from the perimeter. Defensively, Francis can be disruptive and doesn't lose sight of his assignment. A strong senior season could have Francis moving up into the top 60.
Markese Washington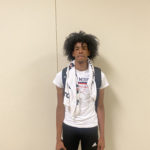 Markese Washington 6'5" | SF Memphis East | 2022 State TN , Memphis East: Washington landed at No. 79 in the latest rankings. He's a 6-5 wing with a sharp mid-range game and a niche for being mentally tough and gritty on both ends of the floor. Washington didn't get to play for the Mustangs in 2020 due to the COVID-19. He can improve his stock with a strong summer with Hoop City and a strong senior season at Memphis East.
Reid Satterfield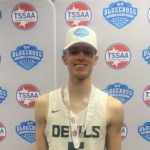 Reid Satterfield 6'3" | CG Greeneville | 2022 State TN , Greeneville: Satterfield landed just inside the top 100 at No. 95. He really showed up in the TSSAAA Division 1 Class AA State Tournament in Murfreesboro, Tennessee, making one big shot after another. In the championship game against Jackson South Side, Satterfield handled the Hawks' defensive pressure with poise. The 6-3 combo guard never got rattled. He has a nice shooting touch and can take his defender off the dribble. Satterfield holds a lot of value because he can play at a high level at both guard spots.
D.J. Richmond, Harding Academy: In just one season with the Lions, the 6-0 point guard made the Lions a competitive team to watch in Division II-A. Richmond is crafty with the basketball, plays at 100 miles per hour and attacks the rim with fierce. He averaged 16 points, 5.0 assists, 4.0 rebounds and 2.0 steals per game in 2020. Richmond landed at No. 129, but the kid definitely has the makings of landing inside the top 50 if he continues to get better.
Michael Lee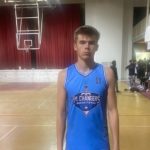 Michael Lee 6'6" | SG Munford | 2022 State TN , Munford: The 6-6 wing can shoot the basketball. Lee has range and that's why he was able to debut at No. 139 in the latest rankings. Lee's size and length are a plus. If he can improve as a ball handler and perfect separation, Lee can't be left outside the top 100 the next time the 2022 player rankings see a makeover.