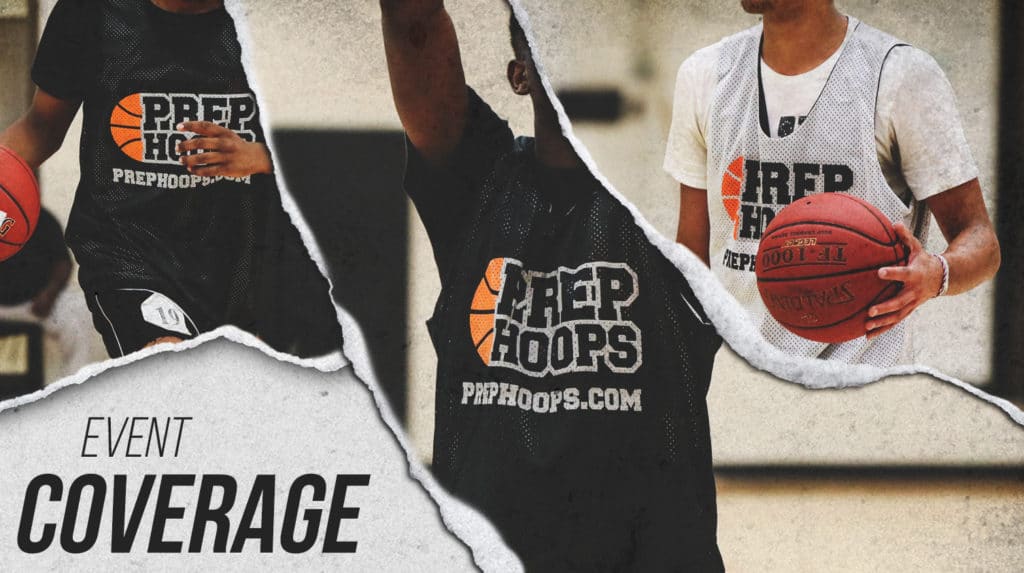 Posted On: 04/24/21 12:02 PM
15U is where players build the momentum that eventually elevates them to being higher profile players. Coupled with the pandemic, these guys are really beginning to put their names on the map, nationally. And with all that's at stake, they didn't disappoint. Below are some intriguing names scouts may know and others they don't.
Kyree Latimer Kyree Latimer 6'3" | CG Bonner-Prendergast | 2024 State PA 2024 6'2 G - K-low 
Latimer is an exciting passer at this stage. He racked up several assists due to his court vision and ability to pass from different angles - overhead, wrap around, dump-offs, etc. His playmaking is only going to get better. In a late comeback attempt against Team Final Red, Kyree knifed through the defense on his way to crafty lay-ups.
Darren Williams Darren Williams 6'2" | CG Archbishop Ryan | 2024 State PA 2024 6'2 G - K-Low 
He may be right-handed, but Williams drove both ways. His hesi was effective with either hand. That willingness to get downhill at his size served the whole team well because it opened up passing windows, which he utilized. Being able to play either guard spot gives him a ton of upside.
Elijah Brown Elijah Brown 6'4" | SG St. Augustine | 2024 State NJ 2024 6'4 W - Team Final
He certainly looks the part. The dual-sport athlete