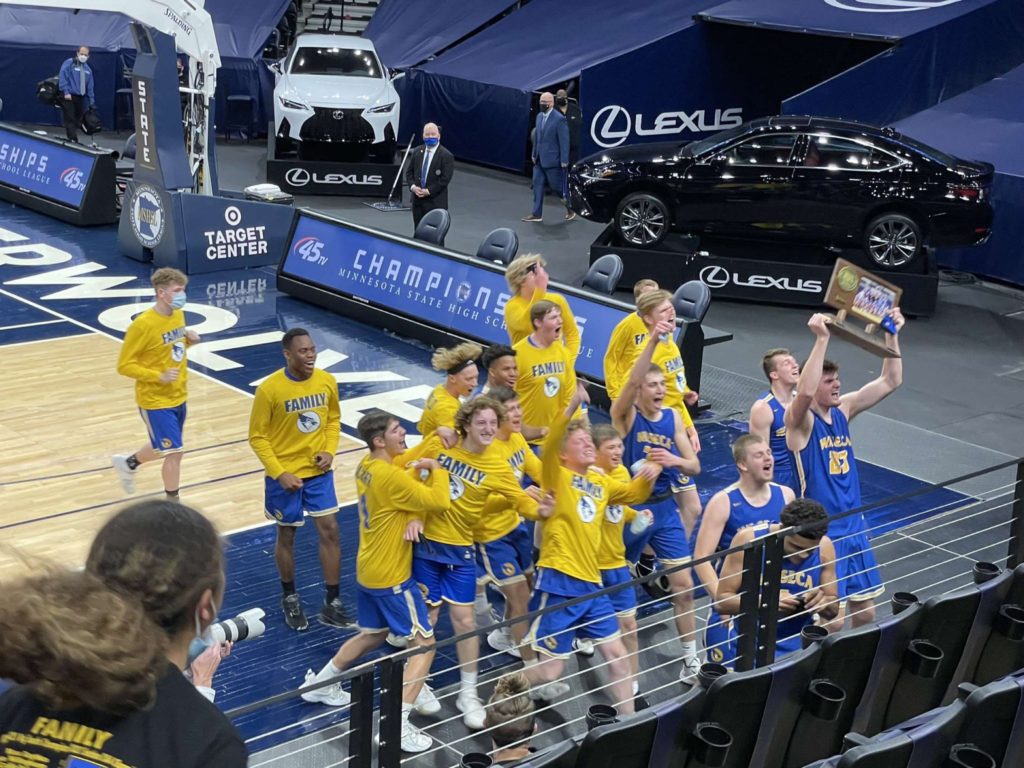 Posted On: 04/14/21 11:15 AM
We continue looking at next season with a First Glance at Class AA for the 2021-22 year. 
Today we will run through the 2020-21 final top ten rankings and look at each squad's returning talent. This is NOT and I REPEAT, this IS NOT A PRESEASON RANKING. This is the final ranking we used for LAST YEAR. NOT NEXT YEAR.   The rankings below are what we finished up for LAST YEAR. The only reason I used it below was to talk about the final top ten and then next week we will go through another top ten. I REPEAT. This is NOT a preseason ranking for next year.
I'm pretty sure I have no made that even clearer but I am sure there will be more DMs and emails wondering why a team isn't higher. Yes I know it's amazing but it keeps happening.
(1) Waseca
Starters Returning: None
Reserves Returning: None
Up and Coming Name: Juniors Elijah Beck and Parker Link
Final Say: This group of Waseca seniors has been the base of this team for 3-4 years. The Jays won their state title and all the experience from Waseca paid dividends. Now comes the hard part, a totally new