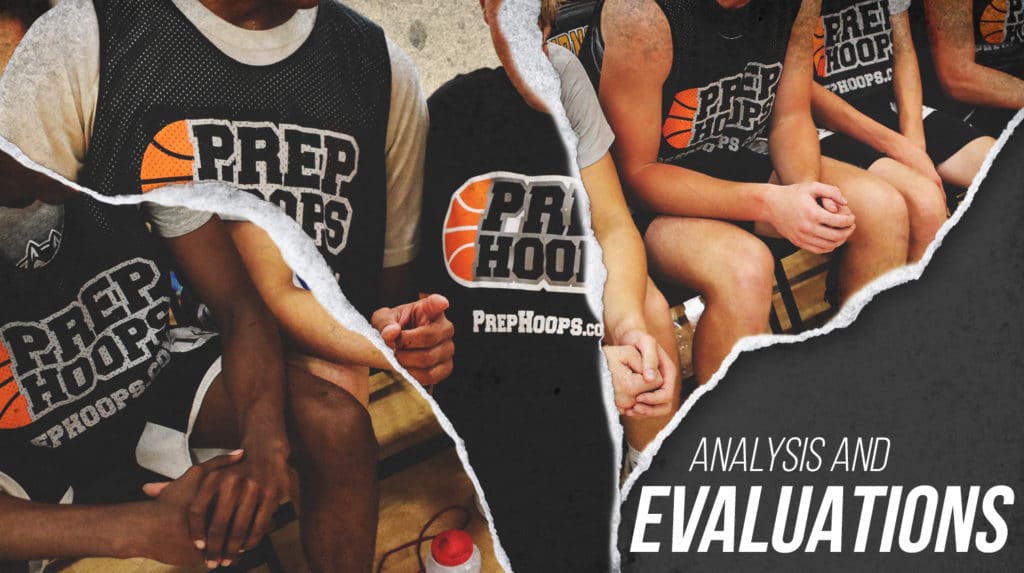 Posted On: 04/15/21 7:58 PM
Rival Axselle 6'4 '22 Atlee (VA)/Team Richmond (VA)
The Lanky lefty showed he could knock down shots from 3 easy and often. Axselle did a nice job of running the floor and finishing through contact in transition. He took advantage of what the defense gave him. His blend of height and length make him a tough matchup for smaller guards. His best basketball is still ahead of him and he will see tremendous gains once he gets into a college strength program. 
Andrew Ball 6'8 '22 Shawnee HS (NJ)/Philly Pride Gold
Ball is a towering guard who is very good at breaking down the game in the half-court. He is a fluent passer who has a great vision of the court and finds teammates with ease. He showed tendencies to initiate offense off the bounce and get to spots on which he was able to convert quite often. Ball can also convert from behind the arc. His size and length on the defensive end come into effect since he can guard 1-3. 
Dan Becil 6'3 '22 Worcester Academy (MA)/The HouseWe Built
Becil made a nice outing for himself in his debut in the HGSL he