This high school season was unique to say the least. Covid brought an entirely new list of challenges to players, coaches, and programs. The young athletes in our state battled through it and played some amazing basketball. Today, we will honor a Prep Hoops class of 2021 Player of the Year and Honorable Mentions.
HONORABLE MENTIONS
Kobe Bufkin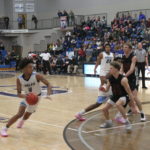 Kobe Bufkin 6'4" | SG Grand Rapids Christian | 2021 State #71 Nation MI (CG, Grand Rapids Christian)
Bufkin is a silky smooth lefty and one of the top prospects in the country.
Legend Geeter Legend Geeter 6'7" | PF River Rouge | 2021 State MI (PF, River Rouge)
Geeter will go down as an all time great at River Rouge and has the tools to be a star at the next level.
Jaylen Hodges Jaylen Hodges 6'3" | PG Bridgeport | 2021 State MI (PG, Bridgeport)
Hodges is an explosive athlete that deserves to be mentioned with the best.
Linden Holder Linden Holder 6'0" | PG De La Salle | 2021 State MI (PG, Warren De La Salle)
Holder had an amazing senior season and was the leader of an incredibly talented De La Salle squad.
Julian Lewis Julian Lewis 6'5" | SG Ann Arbor Huron | 2021 State MI (SG, Ann Arbor Huron)
Lewis is probably the best perimeter defender in Michigan and was a leader on Ann Arbor Huron's run the state title game.
Blake Lund Blake Lund 6'1" | CG Linden | 2021 State MI (CG, Linden)
If you ever watched Lund play, you know why he's on this list. He dominates games in so many different ways.
Julian Roper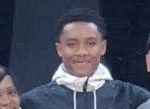 Julian Roper 6'4" | PG St. Mary's Prep | 2021 State #137 Nation MI (PG, Orchard Lake St. Mary's)
Roper was the key player on an OLSM team that was littered with next level talent.
Foster Wonders Foster Wonders 6'5" | SF Iron Mountain | 2021 State MI (SF, Iron Mountain)
Wonders might go down as the best player to ever come from the upper peninsula.
Marcus Wourman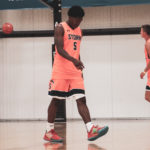 Marcus Wourman 5'10" | PG East Lansing | 2021 State MI (PG, East Lansing)
Wourman had a level of explosiveness not found in many and led East Lansing to a memorable season.
PLAYERS OF THE YEAR
Pierre Brooks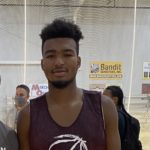 Pierre Brooks 6'5" | SG Detroit Douglass | 2021 State #76 Nation MI II (SG, Detroit Frederick Douglass)
Brooks II has earned his way into the history books and has turned himself into a player that will be remembered in Detroit, and the entire state, for all of time. The Michigan State signee has one of the highest basketball IQ's that we will ever see from a high school player. He has an understanding of the ebbs and flows of the game that is simply unique for a player his age. Brooks II is the type of player that wants the ball in crunch time, and will almost always deliver the big bucket or big play that's needed. He has in the gym range on his jumper and must be accounted for by the defense at all times. Brooks II put up some simply amazing numbers in his senior season. He averaged 33.1 points per game and 9.3 rebounds per game. The Player of the Year for the class of 2021 is leaving high school in style, bringing home a Division 4 state championship.
Keyon Menifield Keyon Menifield 6'2" | PG Flint Beecher | 2021 State MI Jr. (PG, Flint Beecher)
Menifield Jr. has gone underrated and under the radar for far too long. Let's face the facts, he is one of the best players in the state and had a terrific senior season that will go down in both the rich history of Flint Beecher basketball and in the state as a whole. Menifield Jr. averaged 26 points per game and proved all season that he was one of the most explosive offensive players around. He drove that point home with his 37 point outburst in the state championship game. Those that watched his state championship victory will always remember his performance. It was simply a classic. While people usually focus on Menifield Jr.'s offensive game, the fact is, he's one of the top 2 way guards in Michigan. He can pressure the ball and create chaos with his quickness on the defensive end.  Menifield Jr. is one of the top unsigned seniors in the Midwest.