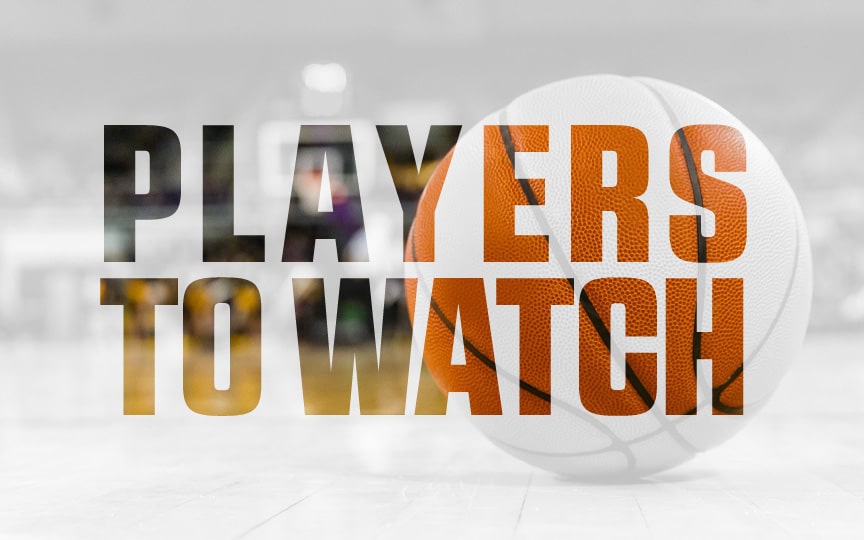 Posted On: 04/7/21 11:30 PM
As we transition into the grassroots season, now is the time to look ahead to some of the young players that will have an impact on high school basketball in the state. While not an exact science, I've been fortunate to see several players in the class of 2025 over the past few months, giving me an idea of who to keep an eye on. In this article, we take a look at some c/o 2025 players to watch. 
Chris Nwuli 6'6 SF Vegas Elite – The buzz is really starting to grow around Nwuli. He's one of the top R&J athletes in his class and has made a habit of going viral for his dunks. What impresses me is his skill. At 6'6 Nwuli is able to easily see over defenders and deliver passes to his teammates. He's also a terrific slasher capable of getting to the rim off the bounce. His H.S decision will be one of the most anticipated ones in recent memory. 
Tramayne Anderson 6'6 SF Vegas Elite – According to many services Anderson is a top 10 national prospect. One look at him and you can see why. He oozes physicality. Anderson has long arms, and when he wants to can take over a game with his defensive ability. Offensively don't be surprised to see him put it on the floor avoid a defender and finish through contact. 
Zak Abdalla Zak Abdalla 5'11" | SG Foothill | 2025 State NV 6'1 SG West Coast Select – Have game will travel. Abdalla has spent the last couple of months using the PrephoopsNext circuit as his personal showcase platform, earning All-Tournament honors at multiple stops. He went from a solid prospect to one of the top players in a loaded class of 2025, Abdalla can flat out score the basketball. He's not exceptionally fast, but always seems to get by defenders, I wouldn't label him a shooter, but he manages to knock down open shots. If he continues to improve at his current rate, then expect to hear a lot more about him. 
Jevon Yapi 5'8 PG Vegas Elite – Yapi will be one of the most entertaining players to watch in H.S basketball over the next few years. There's just something about the little guys that have moves, and the 5'8 jitterbug has all the moves. His handle is dope, and he shoots it with range. He's already had his breakout, now expect him to be in the mix for the top spot in his class. 
Tyler Bright 6'6 PF West Coast Select – Coach Thomas does a terrific job of developing players, Bright may be his best project yet. You could see his development during the Fall and Winter months, now as we approach the Spring, Bright has turned himself into a potential stud. He'll go get a rebound for you, is willing to protect the rim, and has the ability to finish down low. As he continues to add low post moves, expect him to be a major stock riser heading into his freshmen season.