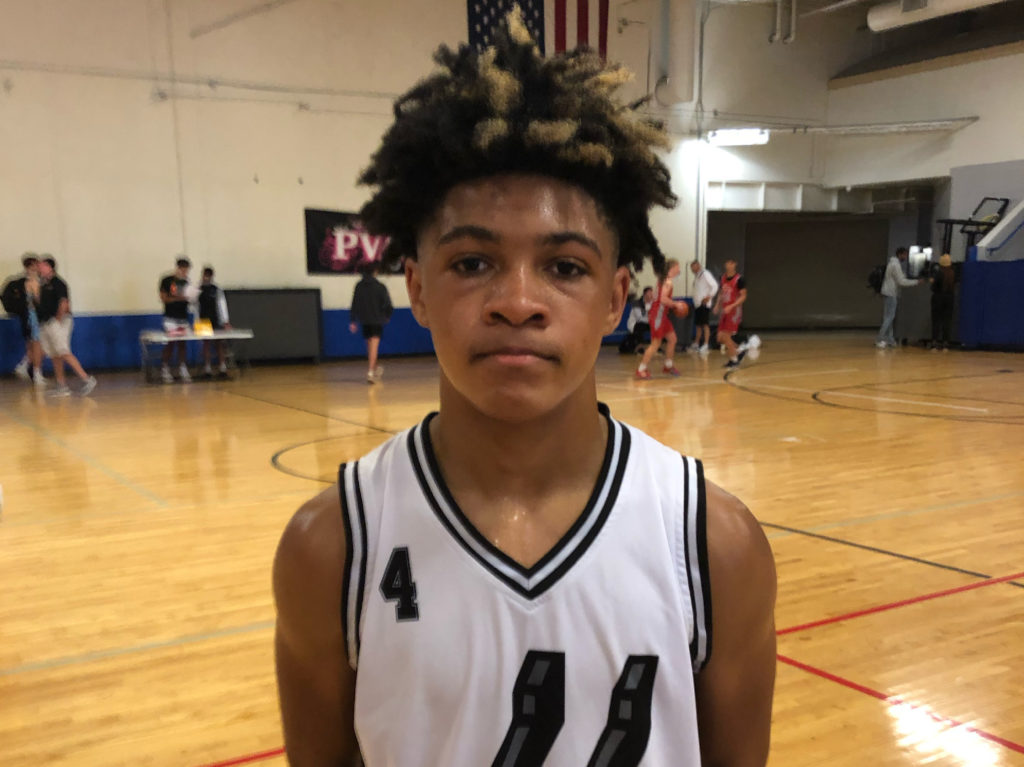 Posted On: 04/30/21 10:04 AM
As we head into another weekend of great action, let's take one last look back at the top performers at PH Live in Kansas City last weekend.
Here's an effort to pick the Kansas 15U all-stars from PH Live (listed in alphabetical order):
David Cobin David Cobin 5'10" | PG De Soto | 2024 State KS , 5-foot-8 guard, KC Spurs Black, Desoto HS (pictured):
Cobin is a high-scoring point guard who can shoot from deep, as well as penetrate and get shots off in the lane. He plays an active, attacking defense with great hands and anticipation. He put up some big point games against really good competition in KC.
Emmett Gaskill, 6-foot-2 forward, SSA Hoops Elite Black, Hugoton HS:
SSA Black had a really good weekend, considering the competition they faced in Pool C. A lot of players stood out, but the Hugoton product might have been the most consistent. Gaskill showed he can perform against big city boys as well as Western Kansas opponents. He has a solid, skilled game, able to perform roles in every style and situation. He can handle the ball full court, helps break pressure, works well on the wing and can make plays in the lane. He has a solid build at