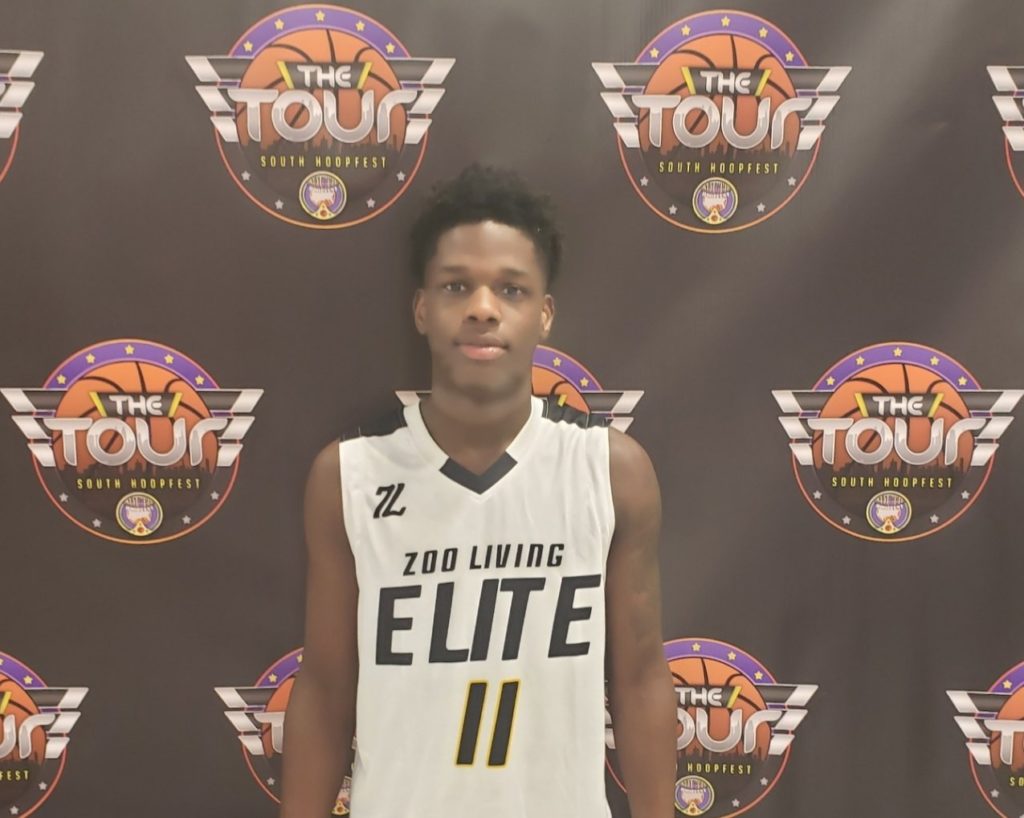 Posted On: 04/20/21 12:03 PM
 This past weekend Mal Mundy put together an outstanding showcase of talent in Jackson MS. There were teams from Georgia, Alabama, Louisiana, Mississippi, and Arkansas a mini SEC if you will. The energy in the building was reminescent of preCovid. The Showcase 17U games featuring Team Thad, SkillSet, and OSAG were worth the price of admission. In this piece I will highlight some Louisiana players who played well against the competition. Also, I will add some insight on what these gys will need to show to take their next steps this grassroots season.
Alexzaye Johnson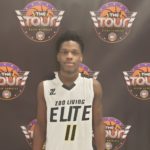 Alexzaye Johnson 6'3" | PG Shaun Dumas Academy | 2022 State LA – PG-Zoo Living 2022
From what I saw this weekend no one is safe in the Prep Hoops Louisiana top 6 in the class of 2022. Johnson displayed the ability to dominate the competition with a balance of offense and defense unlike the 6 countereparts ahead of him. Johnson has truly gotten it out of the mud vastly improving since the first day I saw him. The down hill attacking guard left reaching defenders like he was going through a turn style or revolving door getting to the rim finishing or getting fouled. Johnson's athleticism allowed him to guard and rebound against taller players. The heart and fight college coaches love about Louisiana players was on full display with Johnson as he locked horns several times with 6'8″ SF LSU commit Devin Ree. Johnson must improve in his ability to shoot the 3pt and midrange if he wants the attention of high majors.
Jordan DeCuir Jordan DeCuir 6'3" | CG Zachary | 2022 State LA -CG- Hustle Hard Elite 2022
The crafty and explosive guard had a good weekend as he beat players off the dribble and scored or found his way to the free throw line averaging double digit for the tournament. Decuir currently ranked at number 19 in the Prep Hoops Loiuisiana rankings must answer some questions if he is to create a recruiting buzz: What position does he play? And how does that translate into the next level? Does he have a consistent 3 pt shot? Can he score at the 2nd and 3rd levels efficiently? 
James Parlow Jr.-CG- Northshore Elite 2022
The rangy guard played loose and free this weekend. In the Gold Bracket semi-final he was able to hit timely 3pt shots, rebound, and bounce from an injury to help his team to a win, and eventual championship. Having seen James during the school year, one thing he must improve upon is his decisiveness in decision making. All indications suggest a breakout forth coming.
Kohen Rowbatham Kohen Rowbatham 6'1" | PG Northshore | 2024 State LA -CG- LA Titans 2024
The two sport athlete has been making a name for himself coming through the youth ranks, and was a consistent 20 pt scorer during the prep season. Well he was no different at this event serving as the catalyst for the Titans Platinum Championship. Rowbatham scores maily from strong bulish drives to the goal. If he is to be considered a high level prospect his shooting must improve as in most players who dominated at the youth level.
Darrius Vaughn-CG-Team N.O. Jam South 2024
In search of new players I happen to catch Jam South, a 15U team playing up. Vaughn didn't initially pass the eye test. However, after watching the team several times he showed he was a basketball player. He was the glue that held Jam South together with his hustle and high I.Q. plays. At this stage time devoted to the weight room and track will yeild hgh dividens. I look  to see his growth as he contines to develop.
Laurence Nathan Laurence Nathan 6'0" | PG Carver | 2024 State LA -CG-Jazz Nation 2024
Nathan is an impressive player due to his feel and presence. The Southpaw is very poised for his age. His ability to get in the lane allows him to create for himself and others. He had a game high of 26pts in one of the tournament games and a big key to his team winning the age division championship. If he's to develop into a high level player he must be given the ball and allowed to make mistakes from the lead guard position.