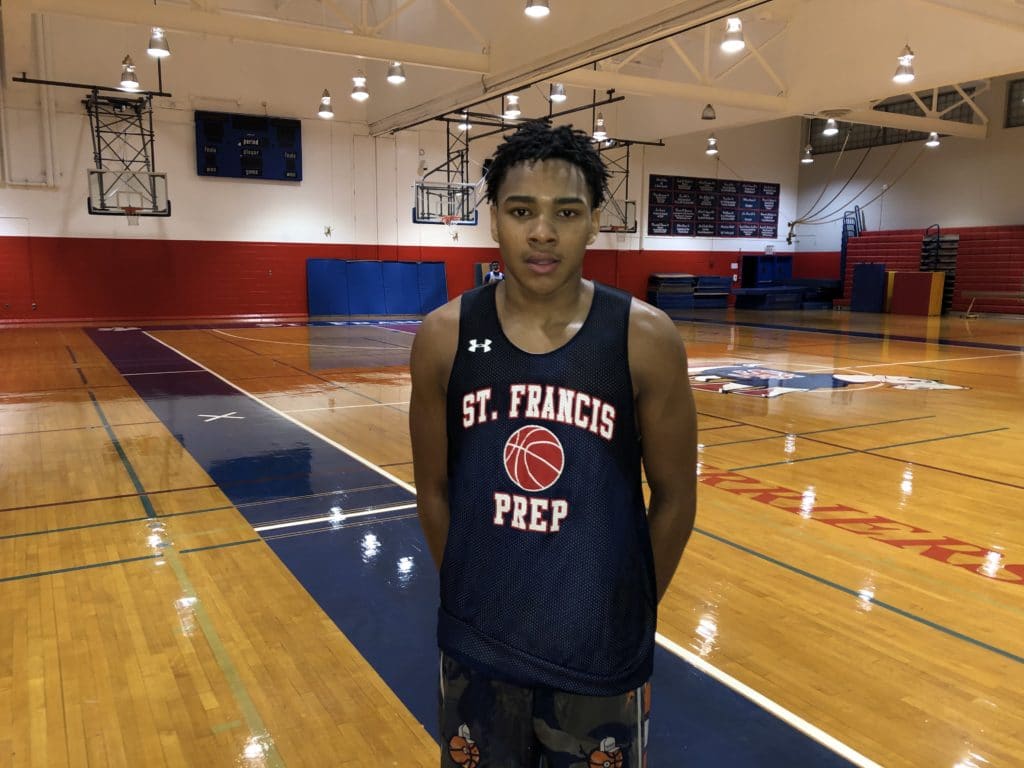 Posted On: 04/16/21 3:00 PM
More of the highly talented class of 2022. Here are some of the talents we saw.
D J Victory.     5"8.   2022.   Cardinal Hayes HS
Possibly the fastest player we saw going north-south. Was blowing by players on the break. His head is always up, looking to make a play for a teammate. Exceptional ball handler and passer. Showed he could finish through contact.
Anthony Kracker.    6"3.     2022.   St Peters HS
Long athletic player. Was able to guard multiple positions on the perimeter. Gets inside and gets fouled. Converts from the free-throw line.
Sean Gough.      6"7.  2022.   St Peters HS
The big man showed he can step out and shoot it. Was able to knock down shots on the perimeter. Defensive presence inside. Big upside and potential.
Chance Morrish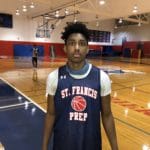 Chance Morrish 5'11" | PG St. Francis Prep | 2022 State NY .    5"11.     2022.   St Francis Prep HS
Excellent shooter from beyond the arc. Lefty guard showed he can go either way. Very quick getting into the lane. Strong cutting the corner on his baseline drive. Gets off his own shot. 
Jaden Daughtry Jaden Daughtry 6'6" | PF St. Francis | 2022 State NY .   6"6.   2022. St Francis Prep (pictured)
Very impressive. Long lanky