Hoop Group held its annual Pitt Jam Fest from April 23-25 at the David L. Lawrence Convention Center. The event hosted approximately 400 teams capturing talent from various age groups throughout the country. The event created an opportunity for prospects to make a name for themselves playing against some of the countries best. New England and New York were well represented at the tournament. Below are the prospects who stood out. 
Dontae Prescott, New York Gauchos/South Shore High School – The sturdy point guard played with a ton of confidence through the weekend. He was able to set up his teammates with a number of eye-catching passes and lobs. He used his quickness and strength to get downhill and finish in traffic connecting on a number of and 1's. Defensively he doesn't allow anything easy for ball handlers.
Dionte Johnson, Wiz Kids/The Patrick School – Dionte came out assertive as a playmaker and scorer for Wiz Kids. He played with a ton of confidence and was practically unstoppable off of dribble penetration. During the season he operates as a facilitator but the change of pace was impressive.
Donovan Clingan Donovan Clingan 7'1" | C Bristol Central | 2022 State #61 Nation NLG , Team Spartans/Bristol Central High School – Donovan's reputation is growing nationwide and I say this with confidence because he saw double and triple teams all weekend but was still able to be effective around the paint as a passer and scorer. He rebounded well in his area and block a number of shots at a high rate. Donovan currently has an array of college offers. 
Ian Jackson, Wiz Kids/Cardinal Hayes – Ian is one the best 2024 prospects in New York City. He was able to hold his own against a tough Team Takeover 17U team, one of the best programs in the country. He managed to get downhill and finish in traffic and in transition with a number of statement dunks. His current offers include St. John's, Seton Hall, Kent State, and Bryant.
Isaiah Alexander, Team Rio/Archbishop Stepinac High School – Isaiah used his size and versatility to be effective throughout the weekend He didn't shy away from mixing it up down low but is capable of stretching the floor as a perimeter threat. He holds offers from Penn, Mount St. Mary's, and Western Illinois. 
, Rhode Island Elite/Hamden High School – Earl compliments Miranda very well. The athletic forward blocked a number of shots and rebounded well out of his area. Isaiah is a physical forward with versatile upside. He holds offers from LSU, LIU Brooklyn, DePaul, and a host of others.
Isaiah Miranda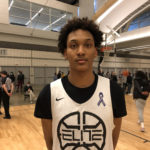 Isaiah Miranda 7'1" | C Southern California Academy | 2023 #38 Nation CA-S , Rhode Island Elite/Phelps School (Pictured above) – The stretch four had a tremendous showing during the Friday Night Showcase. He shot the ball well from the perimeter creating a mismatch for the opponent. In addition to his excellent offensive play, he was able to defend the interior and collect a good amount of rebounds. Isaiah currently holds offers from Seton Hall, Rhode Island, Virginia Tech, Bryant, and Siena.
Jayden Pierre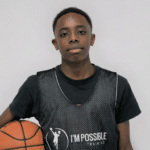 Jayden Pierre 6'2" | PG Long Island Lutheran | 2022 State #109 Nation NY , Team Rio/LuHi – Jayden's speed and quickness with the ball was a major factor all weekend. Defenders had a tough time keeping him out of the paint. Pierre excelled as a playmaker displaying his feel and court vision during the tournament. Jayden has offers from Florida, Rutgers, Saint Peters, Rhode Island, Robert Morris, and others.
Kalu Anya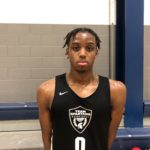 Kalu Anya 6'7" | SF IMG | 2022 FL , Team Spartans/The Governors Academy – Kalu picked up an offer from Robert Morris after his outstanding play on Friday Night during the Showcase. He continues to grow physically which compliments his versatile playing style. He rebounded well throughout the tournament and continues to traject in the right direction. 
Matt Curtis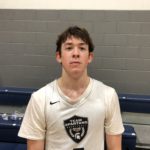 Matt Curtis 6'3" | CG Northwest Catholic/St. Thomas More | 2022 State NLG , Team Spartans/Northwest Catholic – Matt was one of the best shooters in the gym. His movement off the ball is what impressed me the most. He utilizes screens to get open looks at the rim. The 6'4″ shooting guard holds offers from Rutgers, UMass, Hartford, Fairfield, and Bryant.
Steven Solano, Castle Athletics/Christ the King – The 7'0″ freshman continues to improve and be a force in the paint. He's practically unmoveable when he gets to the block. As he continues to polish his touch around the paint his stock will take off. Solano had an impressive chase-down block. Steven's offers include Virginia Tech, Nebraska, and Bryant. 
Ta-Jae Jenkins, Albany City Rocks Orange/St. Thomas More – Jenkins has excellent physical tools and athletic ability. He used his size and strength to create space off the dribble and find open teammates. He connected on a number of three-pointers and showed no fear against the New Jersey Scholars team. 
Tony Felder Tony Felder 5'10" | PG Malden Catholic | 2023 NLG , Team Spartans/Malden Catholic High School – Tony, overall, played at a high level throughout the event. He's a true definition of a point guard. He controlled the pace and ensured the offense is running fluidly. He's not only a shot-maker but equally made a number of eye-catching passes. Defensively he pressured ball handlers and causes a number of steals/deflections. He made a statement over the weekend. 
Tyshawn Trail Tyshawn Trail 6'4" | PG Woodstocck | 2022 State NLG , Diallo Elite/Tilton School – He's a hard nose two-way prospect with an underrated scoring touch. He scored it well from all three levels while inviting contact and physical play. Tyshawn currently holds offers from Norfolk State and Bryant. 
Ziare Wells, New York Gauchos/St. Benedict's Prep – Ziare's overall game is smooth. He makes good decisions with the ball and is capable of playing both guard positions. He scored from anywhere on the floor but more impressive he can get his shot off anytime he wants. He continues to grow athletically, finishing with a number of explosive dunks. 
Zaire Williams Zaire Williams 6'1" | SG Eagle Academy For Young Men Ii | 2021 State NY , New York Gauchos/Eagle Academy – Zaire's crafty ball-handling and shifty playing style allowed him to create the space he needed to operate as a scorer or playmaker. Missouri, Manhattan College, Coastal Carolina, Holy Cross, and Hofstra have offered the underrated prospect.