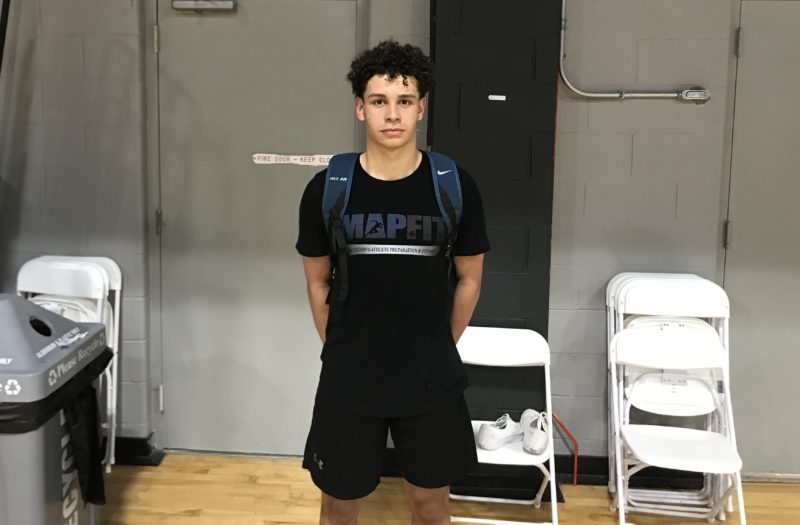 Posted On: 04/8/21 9:14 AM
The spring AAU season is in full swing with teams preparing for tournaments all across the eastern seaboard. All-In is one of those teams and some of their prospects showed out at practice yesterday. Here are the top stock-risers from All-In's practice session yesterday.
Evan Cabral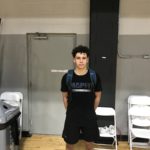 Evan Cabral 6'2" | CG Don Bosco Prep | 2023 State NJ , 6'1 CG Don Bosco Prep 2023
Cabral was all over the court as he made an impact on both ends of the floor. The 6'1 combo guard attacked the basket hard and hit a number of tough layups around the rim. Cabral has a nice handle and did not force the issue in the halfcourt. He made several nice passes throughout the course and got deflections on the defensive end. Cabral started to come into his own at Don Bosco towards the end of the season and his stock is just beginning to rise.
Vaughn Foster, 6'6 PF Dwight-Englewood 2023
Foster was the biggest guy at practice and he made his presence felt. The 6'6 forward was a force on the glass as he was consistently grabbing offensive rebounds. Foster showed off a good face-up game as he was able to get to the basket from the perimeter. He knocked down a couple of jumpers from deep and swatted multiple shots on defense. Foster's ability to play be a stretch four is intriguing and he has the potential to have a big spring AAU season.
Asan Jones, 6'3 CG Eagle Academy 2023
Jones rose his stock in a big way as he showed off his versatility. The 6'3 lefty has a good handle and made several slick passes throughout the course of the practice. Jones was able to finish around the rim and shot the ball with confidence in the mid-range. His motor did not stop at both ends and showed the ability to defend multiple positions. Jones' versatility is something that will benefit him greatly as his high school career unfolds.
Austin Sergenti, 5'11 PG Bergen Catholic 2023
Sergenti had a strong practice as he showed his ability to affect the game in many ways. The 5'11 guard has a quick release and shoots the ball with confidence from deep. Sergenti proved he was more than just a shooter as he was able to beat his man off the bounce and finish creatively around the basket. He made several nice passes during the live session and was very active on the defensive end. Sergenti's ability to get to the basket will compliment his shooting greatly as he looks to raise his stock in the spring and summer.
Jeremy Clayville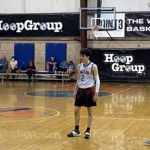 Jeremy Clayville 6'1" | CG DePaul Catholic | 2024 State NJ , 6'0 PG DePaul Catholic 2024
Clayville was dealing with a back injury throughout practice, but he was still able to show why he was one of the state's most productive freshmen. The 6'0 guard has a smooth release on his shot and does not need a lot of space to get his jumper off. Clayville is more than just a jump shooter as he can get to the basket and is a good finisher around the rim. He is an underrated passer and does not force the issue on the offensive end. Clayville's ability to facilitate the offense is key as the scoring point guard looks to have a strong AAU season.