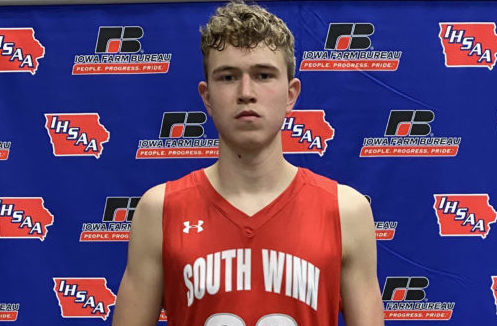 Posted On: 04/2/21 11:07 AM
Ruot Bijiek Ruot Bijiek 6'8" | PF Valley | 2022 State IA | PF | Valley (2)
A long, athletic, rangy, and bouncy 6-8 forward, Bijiek was outstanding for the Tigers this year after transferring over from Dowling Catholic. He holds offers from Arkansas, Hampton, Nebraska, and Western Illinois, and he should see his stock skyrocket this summer playing with the OSA Crusaders. He can protect the rim, finish around the bucket, and stretch the floor. Throw in his defensive versatility, and the fact that he's just scratching the surface of his potential, and you've got a high-major prospect.
Peter Moe Peter Moe 6'9" | PF Iowa City West | 2022 State IA | PF | Iowa City West (5)
The son of former Hawkeye Jeff Moe, Peter burst onto the scene by dropping 41 points and 12 rebounds in West's season-opening loss to City High, his first game as a Trojan. He moved to Iowa City before the start of the season from the Indianapolis area and averaged 21.9 points and 8.5 rebounds with 54-39-81 shooting splits. His ability to score around the bucket with great efficiency is nice, but it's his smooth stroke and soft shooting touch at 6-8 that will make him a coveted prospect.
Levi Gurwell Levi Gurwell 6'0" | SG Winterset | 2022 State IA | SG | Winterset