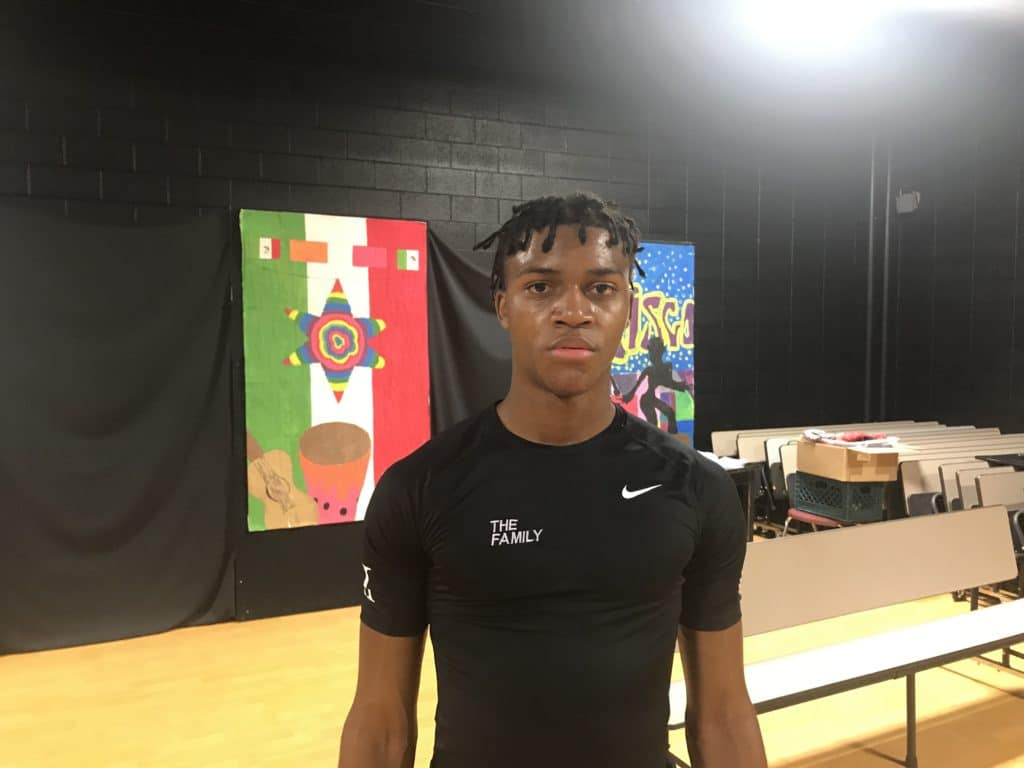 Posted On: 04/2/21 1:13 PM
Last year this time we had 190 players to rank for the 2021 class.
27 players decided to hang em up for now and just focus on school or other sports (Football, Baseball, etc) or will re-class to 2022 and do a post-grad year. 
The best example is PHA 6A Defensive POY Zereoue Williams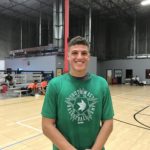 Zereoue Williams 6'7" | PF Mountain Pointe | 2021 AZ had a D1 offer for basketball but will pursue NFL aspirations in football, as he committed to Utah.   
We added 34 players to get the total to 197, which is the highest on the site since they started in 2015. 
Players from out of state, post grad and previously undiscovered players are apart of the new 34. 
This obviously means most players who were ranked last year saw their ranking drop. 
Our goal at PrepHoopsAZ is to try and recognize anyone who may play college basketball. 
In my opinion all 197 have a chance to play on some level. That may be a walk-on spot on a local junior college to start off then earn his way up to an eventual 4-year college. Or be on a local NAIA JV team in hopes to then improve and move on to the varsity NAIA team. 
The local NAIA schools are much improved in the past 10 years or so with Arizona Christian, Benedictine Mesa, Ottawa, Embry-Riddle and Park Gilbert.  
Also the 12 local junior colleges keep impressing recently with Arizona Western in Yuma, Central Arizona in Coolidge, Chandler-Gilbert in Chandler, Cochise in Douglass, Eastern Arizona in Thatcher, Glendale, Mesa, Paradise Valley in Phoenix, Phoenix, Pima in Tucson, Scottsdale and South Mountain in Phoenix. 
Like last year this time, my advice to parents, especially in this particular senior class, is to get as much film on your son as possible. Once you properly make the film, email it out to schools that your son is interested in playing at. I would reach out to one of these 17 schools and show them your film to see if there is some mutual interest.   
We have to think outside the box with this class and go out of your way to gain some attention from college coaches.
We at PrepHoopsAZ try and help as much as we can, but it doesn't hurt taking some initiative. 
Notes:
1. The Top-16 players all had Mountain West or higher offers and Mike Foster Mike Foster 6'8" | PF Hillcrest Prep | 2021 State #17 Nation AZ may even play professionally. 
2. Three of the Top-5 players are uncommitted and can essentially play anywhere they want in the country with Foster, Tyrone Washington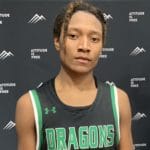 Tyrone Washington 6'4" | PG AZ Compass Prep | 2021 State #33 Nation AZ and Jayden Nunn Jayden Nunn 6'2" | PG Dream City Christian | 2021 State AZ . 
3. 5 new players were added to the Top-51. All 5 were on Grind Session teams with DaRon Holmes II DaRon Holmes II 6'9" | PF AZ Compass Prep | 2021 State AZ , Birima Seck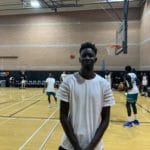 Birima Seck 6'11" | PF Dream City Christian | 2021 State AZ , Michael Folarin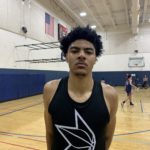 Michael Folarin 6'10" | C Bella Vista Prep | 2021 State AZ , Rickey Bradley
Rickey Bradley 6'1" | PG Phhoenix Prep | 2022 State AZ and Clarence Martin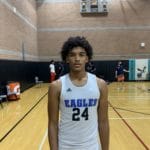 Clarence Martin 6'5" | SF Eduprize | 2021 State AZ .     
4. Almost every player in the Top-51 has ether signed or has D1 interest showing how DEEP this group was. 
5. Of the 197 players, there are 51 PGs, 30 SG's, 25 CG's, 40 SF, 36 PF's and 15 C's.