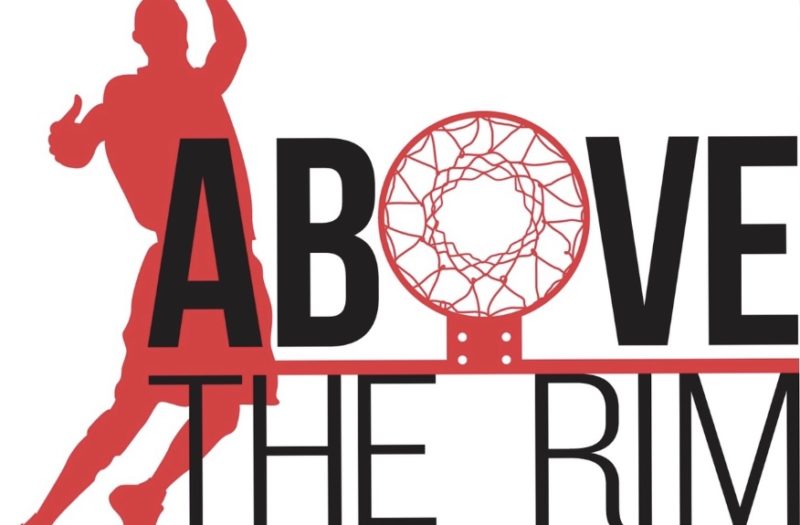 Posted On: 03/13/21 9:44 AM
I had the opportunity to watch some highly talented players at the Above The Rim Training (ATR) facility in Lancaster, Massachusetts. Above The Rim Training was founded by Albert Ortiz and Scott Richard in 2017, and it has been the home to some of the most talented prospects in the region. This program is a great opportunity for athletes to develop and evolve their game. ATR prides itself on developing physical and mental toughness and confidence, and they have created an electric atmosphere that is unmatched.
The student-athletes have access to a weight room and multiple basketball courts to use at their leisure. The drills that the players participate in are intense, done at full speed, and the athletes, most importantly, buy into the ATR philosophy of playing hard and playing together, resulting in high-quality basketball. Outside of high school prospects, Albert and Scott will invite college-level players to partake in the workouts. Two players who were present during my visit were:
Gerry McManus – Westfield State University – 5'11'' – PG – 2024
and
Kerns Monvilus – Fitchburg State University – 6'4'' – SG/PG – 2024
Having college-level players in the building lit a fire under the younger players, and it created some of the most competitive basketball I've watched this year.
Class of 2021:
DeAndre "Supa" Ortiz – Occidental College commit – 6'4'' – SG/SF – 2021
Ortiz is a prolific scorer who can dominate at all three levels. The occidental College commit will bring a polished, offensive package to the team next season. His ability to be a reliable catch-and-shoot three-point shooter will be valuable at the next level. Capable of breaking down his defender in an isolation setting, Ortiz's patented floater that he resorts to when getting into the teeth of the defense will be a significant move when he is up against elite rim protection at the college level. 
Class of 2023:
Tyler Biron – The Winchendon School – 5'9'' – PG – 2023
Biron is a lights-out shooter who has unlimited range and does not hesitate to let it fly. What I like about Biron is that he does not live or die by the three-ball. By selling his defender on up fakes, Biron is comfortable converting mid-range dribble pull-ups. He has a quick release and needs little time to get his shot off, making him a perfect player to have on the court to space the floor. 
Reuben Nyasani – Nashoba Regional High – 5'11'' – PG/SG – 2023
Nyasani is an excellent ball-handler. Not only is he tough-minded and takes care of the ball, but he dribbles with purpose. Nyasani does not dribble to show everyone he has a neat and flashy dribbling package. He crosses hard, exploding off his front foot, making it a point of emphasis to let his dribble move get him into a spot to create for himself or his team. His awareness and IQ make him a point guard you should want to play alongside. 
Theo Stefan Theo Stefan 7'0" | C Lee Academy (ME) | 2023 State – Bishop Stang/BABC – 7'0'' – PF/C – 2023
Stefan is a monster whose intimidating presence makes him one of the most impactful bigs in his class. He moves well for his size, showing a quick vertical and lateral quickness that allows him to come from the weak side for timely blocks. For a 7 footer, Stefan has a solid perimeter and face-up game making him a tough cover for anyone. He will continue to develop his offensive repertoire from the outside, and it can potentially put Stefan in a league of his own over the next two years.
Class of 2022:
Eddie Fisher – St. John's Prep – 6'4'' – SG/SF – 2022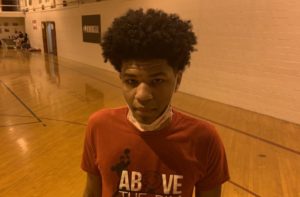 Fisher is an athletic lefty scorer who can get to the basket at will. His vertical is off the charts; and even though he has a wide range of offensive tools, Fisher has the frame to be a lockdown defender. At 6'4'', with his length and athletic ability, Fisher can be a player who can be assigned to the opponent's best offensive option. He can also cause pandemonium off the ball using his wingspan to disrupt passing lanes and force turnovers. 
Jayden Reyes – Marianapolis – 6'5'' – SF/SG – 2022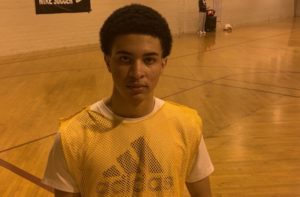 Reyes is a free athlete who is a nightmare in transition because he runs the floor so well. He fills lanes properly and, upon receiving the ball, is a highlight reel waiting to happen. More than just an above-the-rim showstopper, Reyes' most underrated skill is his rebounding at his position. He crashes the glass hard and uses his elite leaping ability to keep possessions alive. Whenever a team has a wing player that is aggressive on the boards, he will always have a spot in the rotation. 
Trent Mosquera – Belmont Hill/Middlesex Magic – 6'4'' – SG/SF – 2022
Mosquera has all the tools to be a dangerous scoring wing. He has the speed and strength combination that helps him move defenders out of his way as he goes to the rack. His vertical leap allows him to get his shot over bigger forwards protecting the rim. Mosquera's deadly sharpshooting from the outside makes him a challenge for any opposing team to defend, especially when he is confident enough to pull up from 5 feet behind the line. His versatility in scoring the basketball and his ability to play multiple positions makes him one of the more valuable wings in his class. 
????Player to Watch????
Trent Mosquera, 6'4'', combo guard, Belmont Hill/Middlesex Magic, 2022

Strong physical three level scorer. @trentmosq @MiddlesexMagic @atrtraining978 pic.twitter.com/gDm7NRdzfG

— Bash Hudson (@BashHoopsNE) March 10, 2021
In the Video: Jayden Reyes (white Adidas shirt), Trent Mosquera (grey t-shirt), Kerns Monvilus (black cut-off), Eddie Fisher (red t-shirt), Theo Stefan Theo Stefan 7'0" | C Lee Academy (ME) | 2023 State (maroon t-shirt).