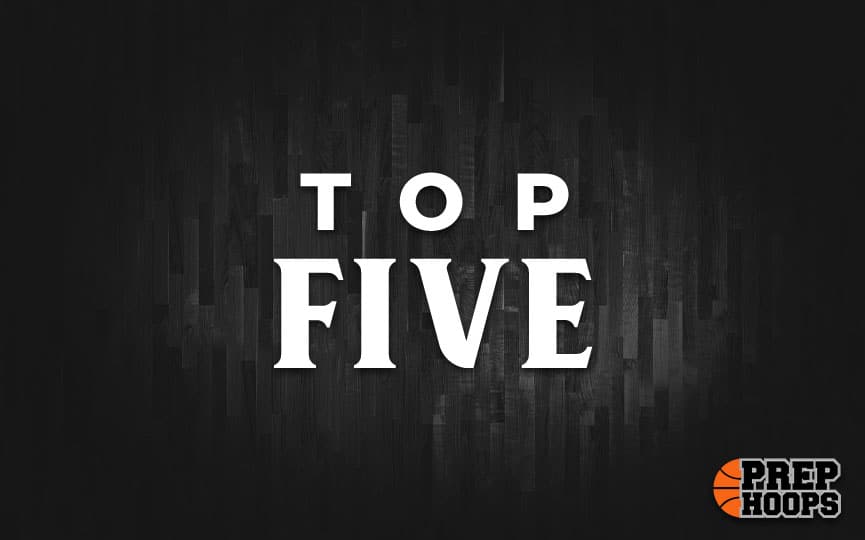 Posted On: 03/8/21 7:32 PM
High School Basketball is in full swing in Western New York. This article breaks down some of the best talents in the region. The following are my picks for an "All-Conference Team" comprised of the best players in the Monsignor Martin League (Buffalo, NY).
Point Guard
Jaymier Patton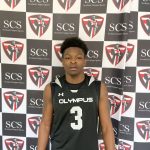 Jaymier Patton 5'11" | PG Bishop Timon | 2021 State NY – Bishop-Timon St. Jude
Jamier Patton is making the most of his senior season. His ability to score at all three levels is the main reason why he is leading the conference in scoring at 23.0 points per game. What Patton may lack in elite foot speed, he makes up with dexterity and a certain craftiness to his game. He takes big shots for his team, and other teams cannot afford to put him on the free throw line because he is shooting 85%.
In addition to his scoring prowess, Patton is also a terrific defender. He is pesky and aggressive, often lunging at opponents and making them stutter. He eliminates open space between him and the ballhandler quickly. Patton is averaging a remarkable 3.8 steals per game.
Shooting Guard
Jaden Slaughter Jaden Slaughter 6'4" | SG St. Joe's Collegiate | 2022 NY – St. Joseph's
Slaughter has a unique ability to lull defenders just enough so that he can blow by them when they hesitate. To me, the part of his game that is special is his ability to force opponents to play at the pace he is comfortable with. He reads defenses quickly and is an unselfish and willing passer. He throws "swing" passes across the floor particularly well; passes often hit shooters on time and on target.
When he calls his own number, Slaughter prefers the midrange, often unleashing an array of floaters, leaners, and push-shots around the free-throw line. The best guard on the best team in the conference is scoring 22.4 points per game on 55% shooting from inside the three-point line. His play has garnered him even more attention from college coaches.
Small Forward
Logan Reaska – St. Francis
Logan Reaska earned this designation because of his rebounding prowess. His tenacity and aggressiveness crashing the glass from the Forward position is a boon for his Red Raider squad that enters the second week of March 2021 around the middle of the pack in the conference. He leads all sophomores at 6.2 rebounds per game. In terms of offensive rebounding specifically, his presence on the boards can be stifling for defenses to try and contain.
Though he is not necessarily a "leaper," Reaska has good timing and is not afraid to get vertical to challenge shots. Because of this, he is averaging 0.7 blocks per game. He closes out hard and will contest shots both on the perimeter and at the rim.
Power Forward
Ryan McCarthy – Nichols School
McCarthy is versatile on offense. He is comfortable playing from the post if he has someone smaller guarding him. If he is shaded by a big, he likes to pop off screens and face up for perimeter jumpshots. So far, he is hurting defenses from both close and deep; he is making 48% of his 2 pointers and 50% of his threes. 
Defensively, McCarthy certainly looks most comfortable guarding inside the three-point arc. He is not an elite athlete but often shows good defensive instincts by finding himself with good depth and in correct help position. Some of his best moments thus far have come when he has a traditional "big" playing alongside him (Nichols has most frequently plugged Connor Ciosca in this role). This alignment allows him to play most naturally as an outside-and-in Forward.
Center
Declan Ryan – Canisius
Declan Ryan is a fantastic player because he is acutely aware of his strengths and relies on what makes him hard to stop. He has a wide base and is stronger than most of the players he goes up against. He is able to muscle his way in the post and gain angles close to the rim. As a defender, you have to jostle Ryan and work hard early to avoid him gaining an edge in positioning. So far, he is scoring 17.2 points per game.
Rebounding wise, Ryan is tough to box out and often can bulldoze his way to the rim. If you are not prepared for contact, he can force you where he wants with a single bump. Ryan is pulling down 8.5 rebounds per game, which is second-best on his team. He will continue to impose himself on both sides of the floor as the regular season begins to wind down.