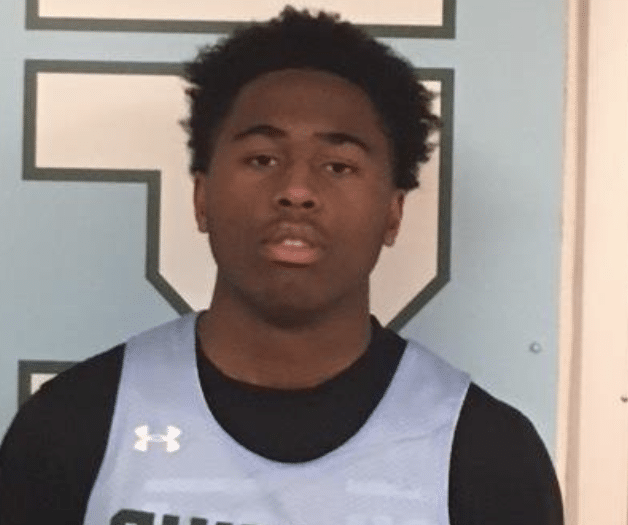 Posted On: 03/4/21 1:07 PM
The PCL has no shortage of talent. Below are another six players who stood out last week. 
Jimmy Casey Jimmy Casey 6'7" | C Lansdale Catholic | 2021 State PA 6'7 C '21 – Lansdale Catholic/ East Coast Power
After missing a few games, Casey is making a sizable impact for LC. He's not the most explosive player but his wide frame is a natural deterrent on the inside. Offensively, Jimmy embraces being the heaviest guy on the court by setting high ball screens and being aggressive on the block. The 6'7 post player gets most of his points in the paint, where he can score over either shoulder. Against Carroll, the same agility he showed on his low-post-footwork was visible when he faced up from the perimeter, on the way to his season-high 22 points. 
Khalil Farmer Khalil Farmer PG Roman Catholic | 2022 State PA 6'3 SG '22 – Roman Catholic/ Philly Pride
Khalil had a big second half in the LaSalle game, finishing with 25 points and 6 rebounds. More known for being a downhill slasher who draws fouls, the PCL newcomer went 4 of 6 from three, now shooting 42.1% for the season. When he got to the charity stripe, Farmer knocked those down too (7-7). In this game, Khalil went over 1,000 points for his high school career. His ability to score without dominating the ball makes Roman as much of a title contender as any other team in the league.
Nasir Griffin Nasir Griffin 6'6" | SF West Catholic | 2022 State PA 6'6 F '22 – West Catholic/ Philly Pride
Because he's asked to play up a position, Nasir's physical tools are always on display. You can tell his body is filling out when finishes plays through contact and makes weak-side rotations to challenge shots at the rim. He's got some skill to mix with his athletic ability too. Versus SJP, Griffin dropped 23 points by scoring from all over the floor, including a jumper from behind the arc and 6-of-7 from the FT line.
Jaylen Stinson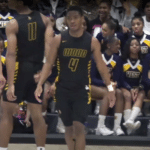 Jaylen Stinson 6'1" | PG Archbishop Wood | 2021 State PA 6'1 PG '21 – Archbishop Wood/ Team Final
Stinson rarely takes more than 8 shots per game, but against O'Hara he made each of them count. Jaylen put up 23 points on 7 of 9 from the field and 4-6 from three. When he got to the paint, he made plays for others (5 assists) baited defenders into fouling him too (5-5 FT). Jaylen is more than a defensive specialist, but that's where he's best. The JMU-commit nabbed 4 steals by jumping passes and picking his man's pockets.
Christian Tomasco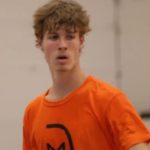 Christian Tomasco 6'9" | PF Archbishop Ryan | 2021 State PA 6'9 PF '21 – Archbishop Ryan/ Philly Pride
Christian started the Conwell-Egan game on fire with an alley-oop from his PG, Vazquez. When he was guarded by Imo and CEC clogged the lane, Tomasco made smart decisions resulting in points. One was a wrap-around pass to Snead in the 2nd Q and another was a kick-out for a 3 by Lemon-Warren. This wasn't his highest scoring game, but it was one of his best due to how he filled up the stat sheet: 16 pts, 10 boards, 5 asts and 6 blks.
Jax Trickey Jax Trickey 6'7" | PF Cardinal O'Hara | 2021 State PA 6'7 PF '21 Cardinal O'Hara/ East Coast Power
As the featured post player for O'Hara, Jax is always setting screens to create space for others. But against Archbishop Ryan, he was even more assertive when matched-up with Lemon-Warren and Tomasco. Trickey used his footwork to get to his usual spots in the paint for high percentage shots. He additionally showed off his ability to stretch the floor, which included a jumper from deep. Defensively, he timed his rotations to cut off drives. The Marymount-commit finished with 20 points, 11 rebounds and 2 blocks.