Every year in Sectional, some games are better than others.  Some Sectionals are stronger than others, so let's take a look at the top five semifinal games in each class across the state of Indiana.  
4A
North Central vs. Indianapolis Crispus Attucks (Sectional 10 at Indianapolis Tech) – Friday at 6:00
Attucks took down North Central by 4 in December, and North Central comes it at just 12-9. However, all of their 9 losses are to the top 15 teams in the state, and the Panthers come in with the toughest schedule in the state. This game could truly go either way.
Floyd Central vs. Jeffersonville (Sectional 15 at Seymour) – Friday at 7:30
Floyd Central beat Jeffersonville back in January, but these two teams come in on completely different trajectories. Jeffersonville has won 7 in a row and 10 of 11, and the Highlanders have lost 3 of their last 6.
Lawrence North vs. Warren Central (Sectional 10 at Indianapolis Tech) – Friday at 7:30
Lawrence North comes in as the clear favorite with a 20 point victory over Warren Central. However, since that loss, Warren Central has won 16 of their last 18 with their two losses coming to Carmel and a three-point loss by Lawrence North. 
Valparaiso vs. Crown Point (Sectional 2 at Chesterton) – Friday at 8:30
Valparaiso took down Crown Point back in early February at Crown Point, so it may seem like this is Valparaiso's game to lose. However, Crown Point got the favorable draw with the bye, and they have had a week to prepare for this game. Valparaiso played a tough game with Chesterton on Tuesday, so they will have to get ready in a short time frame.
Greenwood at Whiteland (Sectional 13 at Whiteland) – Friday at 6:00
Greenwood took down Whiteland in January, and the Woodmen come in on a four-game win streak. Meanwhile, Whiteland comes in on a three-game losing streak. Greenwood is going to try to make this a low-scoring game, but Whiteland is going to attempt to speed the game up. It should be interesting with the contrasting styles.
3A
Evansville Bosse vs. Heritage Hills (Sectional 32 at Boonville) – Friday at 7:00
Evansville Bosse had a tremendous start to the season at 14-0, but they have lost 7 of 8 games. Heritage Hills also started the season at 10-0, but they have lost 3 of 10. Neither of these teams is playing well coming in, but someone has to win the game.
Western @ Twin Lakes (Sectional 20 at Twin Lakes) – Friday at 7:30
Western has won 12 of their last 13 with their lone loss coming to Beech Grove in the final weekend of the season. Twin Lakes comes in at 9-1 on their home court with their lone loss coming to Western. Both of these teams have a lot going for them going into the game.
South Bend St. Joseph vs. Mishawaka Marian (Sectional 19 at South Bend Washington) – Friday at 7:30
Mishawaka Marian took down South Bend St. Joseph by 6 earlier in the season, and this one could really be decided by a coin toss. Marian has won 12 of 13, and St. Joseph has won 8 of 9 with their lone loss coming to Mishawaka Marian.
Norwell vs. Bellmont (Sectional 23 at Mississinewa) – Friday at 7:30
Bellmont took down Norwell in the middle of January by 2 points, and Norwell comes in with just a 9-13 record and having lost 8 of their last 13. Bellmont is trending in the right direction having won 6 of 7. Norwell is going to need to turn things around to win this one.
Danville vs. Greencastle (Sectional 25 at Frankfort) – Friday at 7:30
Danville started the year at 14-2, but their last 3 games have been 2 losses to North Putnam and Avon and a narrow 3 point win over Crawfordsville. Greencastle has also lost 2 of their last 5, but they beat Danville back in January. This will be a high-powered matchup featuring Kobe Ward Kobe Ward 6'4" | SF Danville | 2021 State IN and Brody Whitaker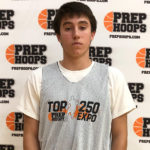 Brody Whitaker 6'2" | SG Greencastle | 2021 State IN .
2A
Park Tudor vs. Covenant Christian (Sectional 42 at Heritage Christian) – Friday at 7:30
Park Tudor started the year at 2-6, but since Ronald Johnson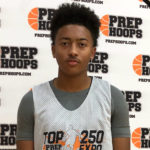 Ronald Johnson 6'0" | PG Park Tudor | 2021 State IN came back from injury, they are 9-0 and haven't lost since January 12th's loss to Southport in the County Tournament. Covenant Christian has two wins over Andrean and Bloomington North in the final week of the season, and they are playing well at the right time.
Churubusco vs. Central Noble (Sectional 35 at Westview) – Friday at 7:30
Central Noble took down Churubusco twice this season, but it is extremely tough to beat a team three times this season. Central Noble has won 22 games in a row, and Churubusco has won 19 of 22 with two of the losses coming from Central Noble.
Bowman Academy vs. Illiana Christian (Sectional 33 at Whiting) – Friday at 7:30
Bowman took down Illiana Christian by 6 at Illiana, and despite the 2-8 start to the season, the Eagles have won 7 of their last 11. Illiana Christian has also won 7 of their last 8. This will be a fun matchup with Koron Davis Koron Davis 6'5" | SF Bowman Academy | 2021 State IN and Logan VanEssen.
Northeastern @ Shenandoah (Sectional 41 at Shenandoah) – Friday at 7:30
Shenandoah took down Northeastern by 3 in the middle of December, but a long time has passed since this game. Shenandoah has won 15 in a row and has not lost since January 2nd. Northeastern has won 13 of 14 with their one loss coming to Sectional 29 favorite, Connersville.
Linton-Stockton @ Eastern Greene (Sectional 47 at Eastern Greene) – Friday at 7:30
Eastern Greene beat Linton-Stockton by 10 at the end of January, but the Miners have won 7 of 8 with their one loss coming at North Daviess by 6. The Thunderbirds are going to need another perfect performance to pull out the win, but Linton-Stockton is not going to let this happen twice.
1A
Jac-Cen-Del vs. Morristown (Sectional 60 at Southwestern-Shelbyville) – Friday at 5:30
Morristown took down Jac-Cen-Del by 17, and Jac-Cen-Del has won been just a measly 5-5 down the stretch. Morristown comes in on a 9 game win streak having won 12 of their last 13. This one loss came on the road to #7 Edinburgh.
Bethesda Christian @ Indianapolis Metropolitan (Sectional 58 at Indianapolis Metropolitan) – Friday at 6:00
Bethesda Christian took down Indianapolis Metropolitan in mid-January, but Metropolitan has won 5 of their 7 games since then. Bethesda Christian has also won 7 of their last 9. Both of these teams are playing well at the right time, so it should be a very good game.
Cowan vs. Tri-Central (Sectional 55 at Wes-Del) – Friday at 8:00
Cowan has won 8 of their last 9 with the lone loss coming in overtime to a very good Monroe Central team. Tri-Central has had a very up and down season and comes in at 11-11. This game is going to come down to how well Cowan's Riley Duncan Riley Duncan 6'10" | C Cowan | 2021 State IN plays.
Barr-Reeve @ North Daviess (Sectional 63 at North Daviess) – Friday at 7:30
Barr-Reeve survived a 1-point contest at North Daviess earlier this season at 39-38. All three of North Daviess losses were by a combined 4 points, and both of Barr-Reeve's losses were in overtime. Neither of these teams is used to losing, and this will be an outstanding game.
Elkhart Christian @ Bethany Christian (Sectional 51 at Bethany Christian) – Friday at 6:00
Bethany Christian beat Elkhart Christian at BC back in early February. Elkhart Christian has lost 6 of 8, and Bethany Christian has lost 4 of 5. Neither of these teams are playing well when needed, but this should be a tight game nonetheless.