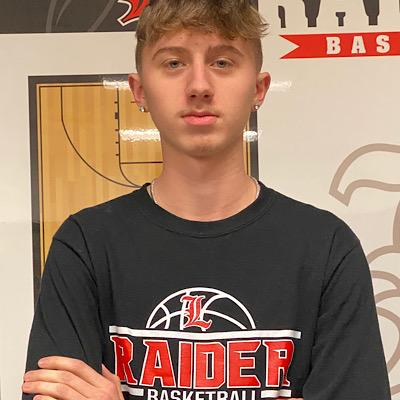 Posted On: 03/12/21 10:55 AM
By Dave Morrison
A week into the season and one thing has already proved to be a trend. And it's not a good trend.
The coronavirus is back in the picture, and four programs in the southern portion of the state have already suffered two-week shutdowns.
On the court scoring seems to be a tend.
Already two players have topped 40 points (and two others came close), including the career day of a pair of Raleigh County junior sharpshooters, Liberty's A.J. Williams (41 against Van) and Independence's Michael McKinney (43 against Nicholas County.
Ironically, Chapmanville and Woodrow WIlson posted wins despite not reaching
Here are some of the top performances I saw in the first week of the season.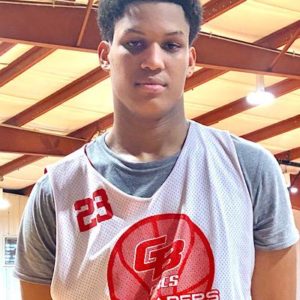 At 6-foot-9, Greater Beckley junior Jordan McGinnis was expected to make the double-double synonymous with his name.
But in the Crusaders opener at GBC, he took it to the extreme with 26 points and 20 rebounds against Calvary.
He followed that up with 22 points against Greenbrier East, a Top 10 Class AAAA school.
And if you thought that rebounding number was extraordinaire, there was the 27 rebounds of another Mr. Double-Double, Woodrow Wilson's
Ben Gilliam
Ben
Gilliam
6'5" | C
Woodrow Wilson | 2021
State
WV
, against Shady Spring in the Flying Eagles opener. Gilliam averaged a double-double last year and right now averaged 12 points and 19 rebounds in Woodrow Wilson's first week of action.
But they both had bounce-back Saturday's the next day.
Blackburn had nine points in a season-opening loss to Princeton. He was scoreless in the first half of the Renegades next game against Nicholas County but he made up for it. Blackburn had 21 points in the third quarter and finished with 27 in the game. In that third he had three straight 3s to take the lead from nine to 18.
Perdue likewise had eight points in a loss to PikeView but the next day had 17 of the team's 22 in the fourth quarter (he had 24) in a win over Hurricane.
Four days later Perdue had a game-winning 3 to beat Liberty 61-60.
Some other Super Dave superlatives:
There is a whole lotta scoring going on in Greenbrier County.
Greenbrier East's
Bailee Coles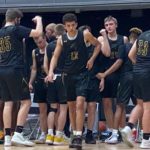 Bailee
Coles
6'3" | CG
Greenbrier East | 2021
State
WV
, who plays for his dad Bimbo, a former NBA player, has been on a scoring tear, scoring 37 and 22 to start the season. Coles is likely a dark horse candidate for player of the year.
It's said twins have an innate sense of oneness, like the ability to finish each other's sentences.
Here's a name to remember.
Keegan Davidson, a sixth grader at Mullens, made his middle school debut with 37 points. A mighty mite who has excellent handles and court vision beyond his years, Davidson is one of the young stars who will make an impact as soon as he hits the high school hardwood in three years.
Midland Trail's 65-62 loss to Sherman Thursday featured an oddity. With under a minute to go, Sherman made a go-ahead, game-changing 3. It should not have counted. Video clearly showed Sherman had six players on the court for the 3 and a subsequent defensive stop. Trail did somehow manage to get a somewhat open look at a 3.
While the 3 should have been overruled, Trail coach Curt Miller also pointed out free throws as a difference. Sherman made 20 of 26 at the line, Trail just 8 of 22.