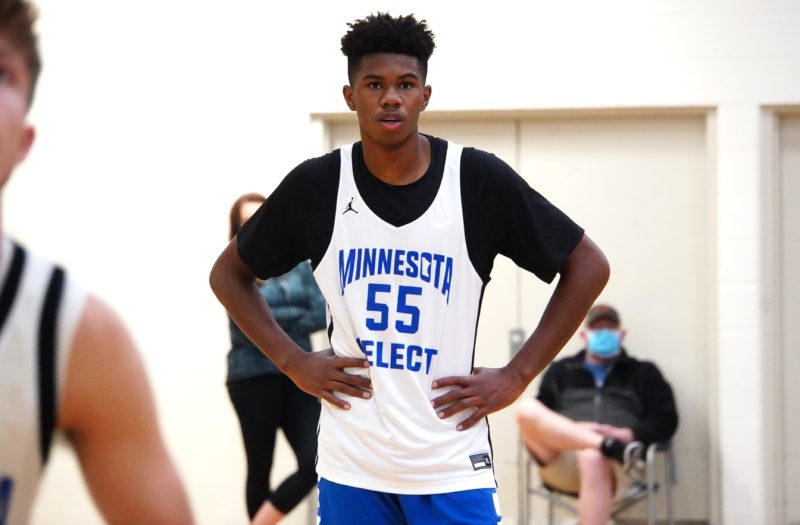 Posted On: 03/9/21 4:20 PM
What seniors in Minnesota have taken their stock and blasted it to a new level? Today I give you ten of the names that have impressed over the winter.
(1) Henry Shannon III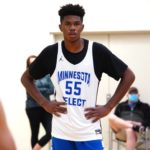 Henry Shannon III 6'6" | SF Eastview | 2021 State MN of Eastview (6'6 PF).   The Stock Raiser of the Year, Stock Booster of the Class, Most Improved Player in Minnesota, is Henry Shannon III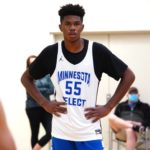 Henry Shannon III 6'6" | SF Eastview | 2021 State MN .  The Lightning power forward has led his team near the top of Class AAAA this year with his defensive efforts, rebounding battle, and of course the offense.  Shannon is a lefty that will give you a couple threes and then come down and post up like a five.  He can take bigs off the bounce and make a jumper over most.  Scoring 17 a game and making a case for Class AAAA first team all state. 
(2) Joshua Strong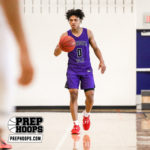 Joshua Strong 6'0" | PG Champlin Park | 2021 State MN of Champlin Park (6'0 PG).   The steal of the NSIC? Strong just might be. Strong has been so good he is being talked about for the Mr. Basketball Final Five, for Class AAAA First Team All State, and for Class AAAA Senior of the Year.  His team is undefeated and ranked number one in the state with Strong averaging 21 points, five assists, four rebounds, and three steals a game.  Headed to UMD.  
(3) Griffin Rushin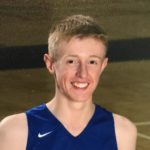 Griffin Rushin 6'7" | PF Brainerd | 2021 State MN of Brainerd (6'7 SF).  When his team was missing guys Griffin opened the year with 30, 28, and 33 points to start the season.  Rushin now has players around him – some now healthy, some now grown and ready to compete at this level – so he's not having to put big numbers up to the same degree. He's giving his team 23 points and nine rebounds a game.  St. John's got a steal. 
(4) Lamar Grayson Lamar Grayson 6'0" | PG Richfield | 2021 State MN of Richfield (6'0 PG). Every season there is a senior metro attack guard that takes a huge step as a senior.   Last year that player was Jordan Jones Jordan Jones 5'10" | PG Columbia Heights | 2020 State MN .  This year Lamar is that guy.  Grayson is scoring 23 plus a game for a Richfield team that has been top five most/all season.  Lamar makes shots on the move that most can't.  His body control is outstanding and if the closeout is late, Grayson knocks out threes. 
(5) Kegan Heiderscheidt Kegan Heiderscheidt 6'7" | SF Sleepy Eye | 2021 State MN of Sleepy Eye (6'7 SF).  The future SMSU Mustang is a guard in a really long frame.  And he has to do a lot of everything for his team.  Like – for example – the 41 points, seven rebounds, seven assists, and six blocks in an overtime game that Kegan had last night.  Or the 85-47 win his team had the other day when Kegan missed a triple double by an assist (32 points, 10 rebounds, 9 assists).  Does so much of everything and he does it as a big guard. 
(6) Isaiah Davis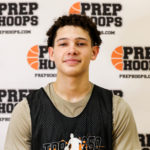 Isaiah Davis 6'3" | SF Minnehaha Academy | 2021 State MN of Minnehaha Academy (6'4 SF).  Isaiah's effort has earned the respect of so many.  He's athletic enough to play division one basketball and now we are seeing the production that can get him to that level too.  Isaiah scores off the ball as well as any wing around here and he knows his.  I also like the attitude and physicality he is bringing.  Some may not like the approach but he is backing it up.  
(7) Roderick Payne Roderick Payne 6'7" | C East Ridge | 2021 State MN of East Ridge (6'7 C). The Raptors have size, but they have one low post player.  One low post defender that battles the opposing big to keep them away from the rim, one guy that contests low post shots or blocks with power, one low post that can turn on his man and score with the one hander on balance consistently.  Payne is a developing player that is giving East Ridge about 9/8/3 a night. 
(8) Dawson Rudolph Dawson Rudolph 6'2" | SG Park Center | 2021 State MN of Park Center (6'3 SG).  His will to win/contribute has helped him and his Park Center team in a big way.  Rudolph is now a confident scoring threat that is willing to do everything else: defend, rebound, make the extra pass, be vocal in all ways needed.  Dawson is a big reason that the Pirates are climbing that Class AAAA ladder against a tough schedule. 
(9) Nolan Stier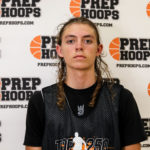 Nolan Stier 6'2" | SG Stewartville | 2021 State MN of Stewartville (6'2 PG).  For Nolan it's how he's grown as an athlete.  There is a bit more strength, a lot more punch to each move, and a high level of body control while playing this game.  He's gone from a thin player that can push and hit shots, to a stronger explosive player that can score from many angles. Everybody will remember that Minnehaha Academy game but not with Will Tschetter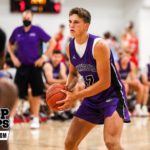 Will Tschetter 6'9" | PF Stewartville | 2021 State #96 Nation MN out with the wrist issue Nolan is the guy with the target on him. 
(10) Andrew Howard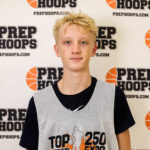 Andrew Howard 6'0" | SG St. Croix Prep | 2021 State MN of St. Croix Prep (5'11 SG).  Scoring 18 a game for a team ranked in the top ten with one loss.  What I am looking at on tape that grabs my eye is not just Andrew the shooter, but Andrew's quick release that finishes with a perfect follow through.  Mold that thing and sent it to Dr Naismith pretty. And some of these controlled attack finishes weaving through the D look quality as well.