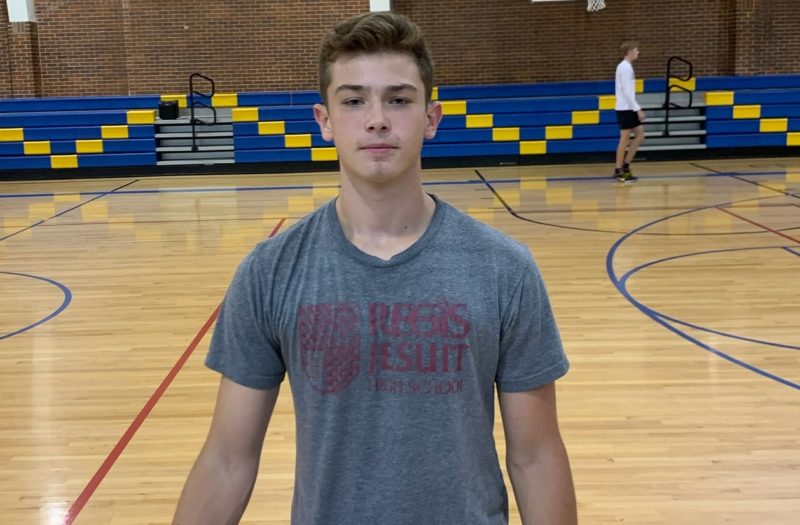 Posted On: 03/12/21 5:13 PM
The Sweet 16 was full of upsets, solid performances, and even a buzzer-beater. Here are some of the top performers in 5A and 4A from the Sweet 16. 
Wolf has been on a tear for the second half of the season, and that is not a sight that any opposing team wants to see, especially right now. Doherty was blitzed early in this one, and Regis closed them out as they rode their senior guard to a blowout victory. Wolf got going from deep and did not look back, and when he is in this kind of zone, there are not many things you can do to slow him down. Wolf looked like the player we saw in big games this summer as he led the way with 29 points on the night. He went 10-14 from the field and 5-8 from deep. He was left open and made the opposing team pay, was active on the boards with eight rebounds, and also had three steals as well—big day for him.
Nobody has boosted their stocks in the playoffs as much as  Fallin has. We often hear, "next man up," which is happening as Rock Canyon is without their best player, and Fallin has stepped right in and is showing he is a player to take seriously. He has been the surprise standout of the playoffs as he put up 10 points a game with a high of 13 points but has elevated his game and set two new season highs of 17 points and followed it up with a new career-high of 35 points in the biggest game of his career thus far. Fallin went 10-17 from the field and 5-9 from beyond the arc, but NO shot has he ever taken been bigger than the shot to send it into overtime. Fallin is a sniper from deep with size and a great feel for the game, and Rock Canyon has been playing well as a team and going as their senior combo guard has allowed. He had an incredible night.
When Knudsen gets to cooking, and in a flow with his outside shot, there might not be a more entertaining watch in the entire state. This was a revenge game against a team that Mead had lost to earlier in the season, and he came into the contest with the right mindset; to take over. Knudsen hit shot after shot after shot, and some of the stepback 3-pointers did not even ruffle the net. Some hit every part of the rim to get going, and you saw his confidence through the roof. He was holding his follow-through, coming off of great screens from teammates and a few heat-checks where the defender in front of him knew that they stood no chance. Knudsen had 30 points in the first half and took that solid play into the second half, where he continued to have his way. Knudsen finished with 45 points in the game, which is amongst the top in state history and the scariest part is he left some out there. On a night that everything was going for him and his Mavericks teammates, Holy Family stood no chance. I am sure that Mead will want a repeat performance of that and take that solid play into the next contest.
Brennan is known for inserting himself into every play, making smart reads, and outhustling anyone on the court. He is a great rebounder, a solid defender, and runs the floor well, but in their Sweet 16 game, we got to see Brennan the bucket-getter. Brennan finished with a new career-high 29 points in a game that we went to go watch, and he had a field day. He cut and was found, knocked down 3-pointers, and stayed on the attack. He relentlessly got to the rim and converted, and Douglas County stood no chance with an X-factor turning into a star. The Grizzlies have immense depth, and on Thursday evening, it was Brennan who caught fire. Solid day for this high IQ standout.
It's incredible to see what Palmer can get out of his players. In Josh Wyatt Josh Wyatt 6'1" | SG Rangeview | 2021 State CO , we saw a player that was not getting any minutes to begin the season that was given an opportunity and has taken full advantage. Wyatt is playing for something bigger than himself and reaping the benefits of that exchange. He is committed on both ends of the floor, scoring with ease, and is one of the best facilitators on the team that keeps Rangeview going. He was the difference-maker and standout player in Rangeview's win to put them at 60 straight victories (A record that will be tough to beat). He finished with a team-high 19 points as he was left open and made the Trojans pay, hitting 4 3-pointers in the game. Wyatt is efficient and creative with the ball, and the smooth lefty helped the Raiders push forward.
I cannot go past what Austin did in the game to push Pueblo South into the Great 8. The Colts looked down and out in the game as they were down BIG against Erie but clawed back after an underwhelming first-half performance. Who did the Colts rally behind? Tarrance Austin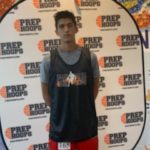 Tarrance Austin 5'10" | PG Pueblo South | 2022 State CO , the player that has led them all season long. Austin had another breakout performance as he went off for 25 points and rallied the troops in their comeback. He filled up the stat sheet with steals, rebounds found the open man, but with the game on the line, it was his hands they put it in, and he delivered. Austin heaved up a runner with no seconds left, and it banked in for the win. Pueblo South knows what has been their bread and butter, and he came through for them. The next round should be another fun one.