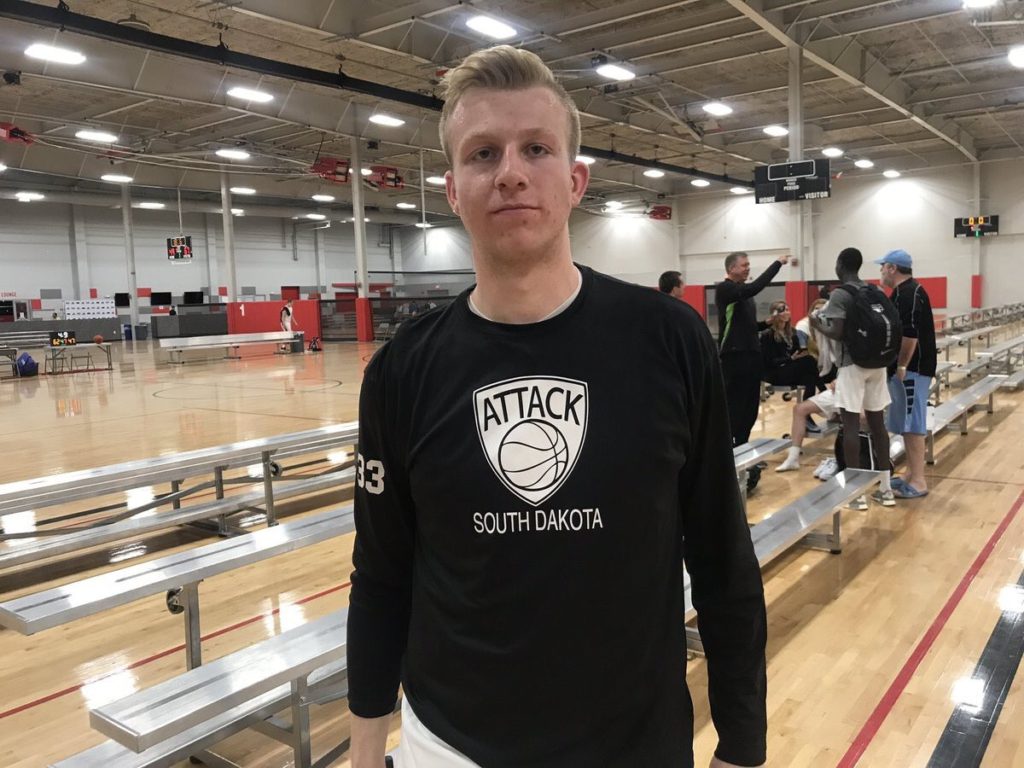 Posted On: 03/11/21 5:32 PM
A week from today the South Dakota State Tournament will be played.  For the next seven days we will dive into the individual match-ups inside the biggest games.  We start with Mitchell vs Yankton. 
Team Profiles
Yankton
Seed/Rank/Record:  2/2/18-3
Top 3 Wins: Roosevelt, O'Gorman, Mitchell
The 3 Ls:  Washington, Harrisburg, Brandon Valley
Previous Meeting: Yankton beat Mitchell 53-44. Matthew Mors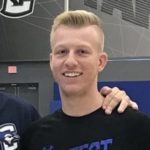 Matthew Mors 6'7" | SF Yankton | 2021 State #82 Nation SD scored 33 points while Caden Hinker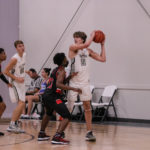 Caden Hinker 6'7" | PF Mitchell | 2022 State SD and Zane Alm Zane Alm 6'11" | C Mitchell | 2021 State SD had 12 and 11 points respectively. 
Mitchell
Seed/Rank/Record:  7/5/15-6
Top 3 Wins: Brandon Valley, Harrisburg, Aberdeen Central
The 3 Ls of Note:  Pierre, SFOG, Yankton
The Match-Ups (Yankton - Mitchell)
PG: Rugby Ryken Rugby Ryken 6'0" | PG Yankton | 2023 State SD (5'11 Soph) vs Ben Helleloid Ben Helleloid 6'0" | SG Mitchell | 2021 State SD (6'0 Sr) - Edge - Yankton
SG: Aidan Feser Aidan Feser 6'0" | SG Yankton | 2021 State SD (6'0 Sr) vs Lucas Moller Lucas Moller 5'11" | PG Mitchell | 2021 State SD (5'11 Sr) - Edge - Mitchell
SF: Trevor Fitzgerald Trevor Fitzgerald 6'0" | SG Yankton | 2021 SD (6'0 Sr) vs Dylan Soulek Dylan Soulek 6'3" | SG Mitchell | 2023 State SD (6'0 Soph) - Edge - Yankton
PF: Jaden Kral Jaden Kral 6'3" | SF Yankton | 2022 State SD (6'4 Jr) vs Caden Hinker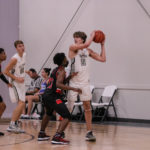 Caden Hinker 6'7" | PF Mitchell | 2022 State SD (6'6 Jr) - Edge - Mitchell
C:  Matthew Mors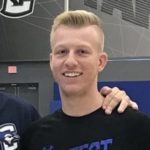 Matthew Mors 6'7" | SF Yankton | 2021 State #82 Nation SD (6'7 Sr) vs Zane Alm Zane Alm 6'11" | C Mitchell | 2021 State SD (6'10 Sr) - Edge - Yankton
6th Man: Dylan