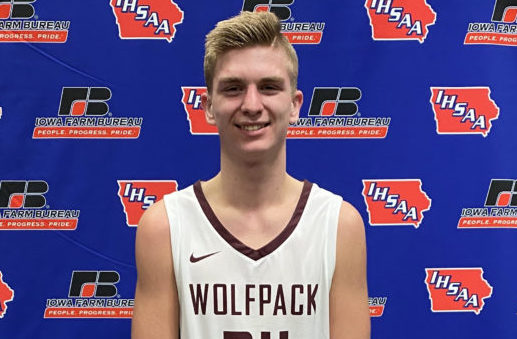 Posted On: 03/17/21 1:30 PM
FIRST TEAM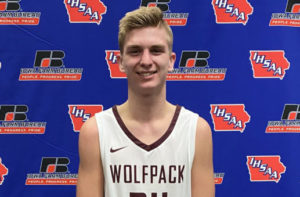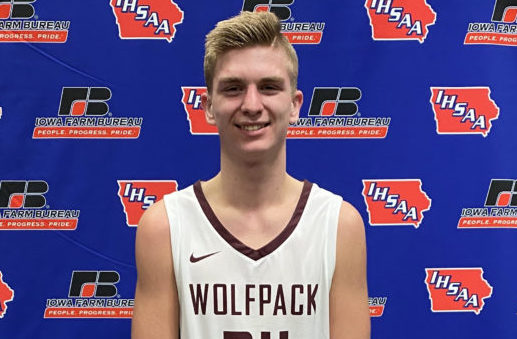 Most outstanding player: Ty Van Essen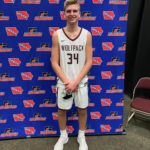 Ty Van Essen 6'4" | PF Western Christian | 2022 State IA , Western Christian (2022)
Stats: 21.7 points, 48.7 FG%, 66.7 3P%, 95.5 FT%, 9.3 rebounds, 1.7 assists
The 6-5 junior combo forward saved his best performance for last, going off for 32 points and 12 rebounds in the Wolfpack's championship game win over Boyden-Hull. He was efficient all week and showcased his ability to score inside and out while also dominating the glass. Any of the five players listed on the first team have great arguments for the MOP honor, but Van Essen's dominant championship game elevated him.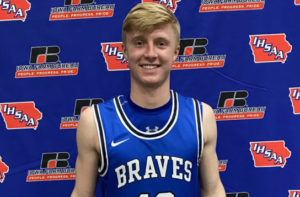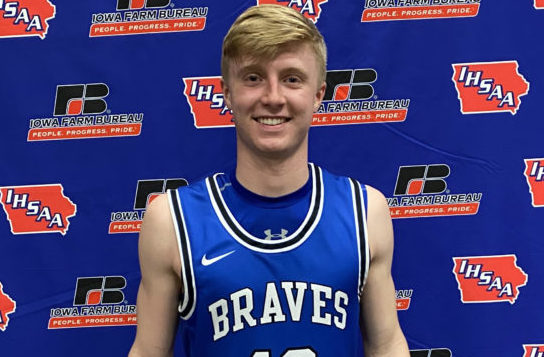 Trey Shearer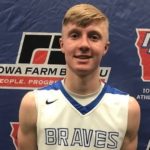 Trey Shearer 5'10" | PG Montezuma | 2021 State IA , Montezuma (2021)
Stats: 18.7 points, 50.0 FG%, 46.7 3P%, 90.0 FT%, 5.7 rebounds, 2.3 assists
The future Truman State lead guard was named the captain of the 1A all-tournament team and was selected by IHSSN as the tournament MVP among all four classes. He was fantastic all week in leading Montezuma to the school's first state championship since 1990, shooting 50% from the floor and leading the 1A field in scoring. He was held in check in the second half of the championship game but found other ways to contribute.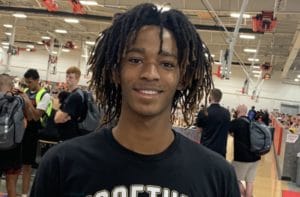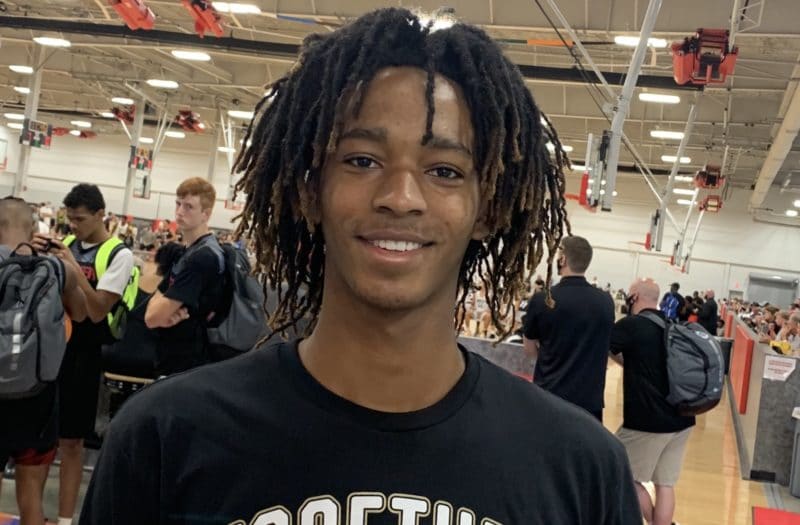 Emarion Ellis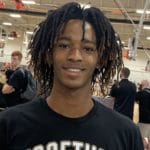 Emarion Ellis 6'4" | SF Assumption | 2021 State #141 Nation IA , Assumption (2021)
Stats: 29.0 points, 47.5 FG%, 40.9 3P%, 78.6 FT%, 7.0 rebounds, 4.0 assists, 1.5 blocks, 4.5 steals
The Texas signee was the best player in the 3A field last week, showcasing a smooth jumper that looked much better than the 25.8% he shot from 3 during the regular season, with range well beyond the high school line. He was great in both games, putting up 25 points, 7 rebounds, and 5 assists in the quarterfinal win over Dallas Center-Grimes and exploding for 33 points, 7 rebounds, and 6 steals in the loss to Ballard in the semifinals. His 9 made 3-pointers led all four classes and he played just two games.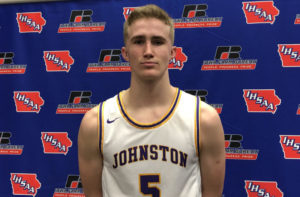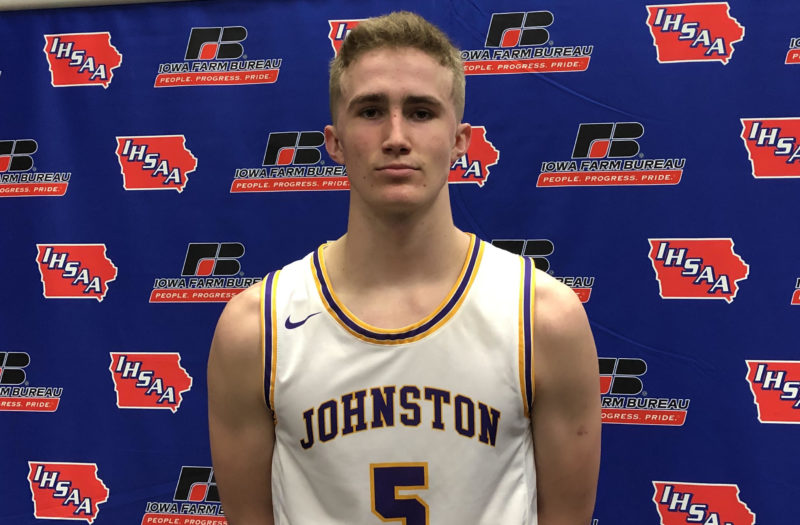 Steven Kramer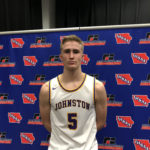 Steven Kramer 6'5" | SG Johnston | 2022 State IA , Johnston (2022)
Stats: 18.3 points, 50.0 FG%, 50.0 3P%, 90.9 FT%, 6.3 rebounds, 2.3 assists, 1.3 steals
No player improved their stock as much last week as Kramer. The 6-5 junior wing showed his ability to score from all three levels at an efficient clip, as well as strong defense, athleticism, and playmaking. His best all-around game was in the semifinal win over Cedar Falls when he went for 23 points on 7-11 shooting, 7 rebounds, and 3 assists. According to the Des Moines Register's Matthew Bain, Kramer has heard from South Dakota State, South Dakota, Omaha, Utah State, Iowa and Loyola-Chicago since his showing last week. He should pick up a slew of offers this summer.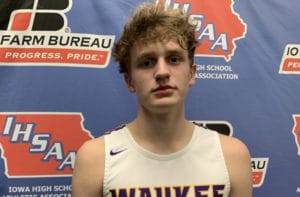 Tucker DeVries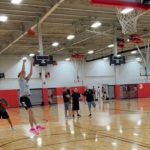 Tucker DeVries 6'7" | SF Waukee | 2021 State #123 Nation IA , Waukee (2021)
Stats: 15.3 points, 62.1 FG%, 88.9 FT%, 5.3 rebounds, 2.7 assists, 1.0 blocks, 1.3 steals
The recently crowned Mr. Basketball, DeVries was strong all week for the Warriors. The 6-7 lead guard was highly efficient and contributed across the board to help lead Waukee to their first state title.
SECOND TEAM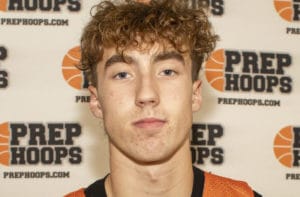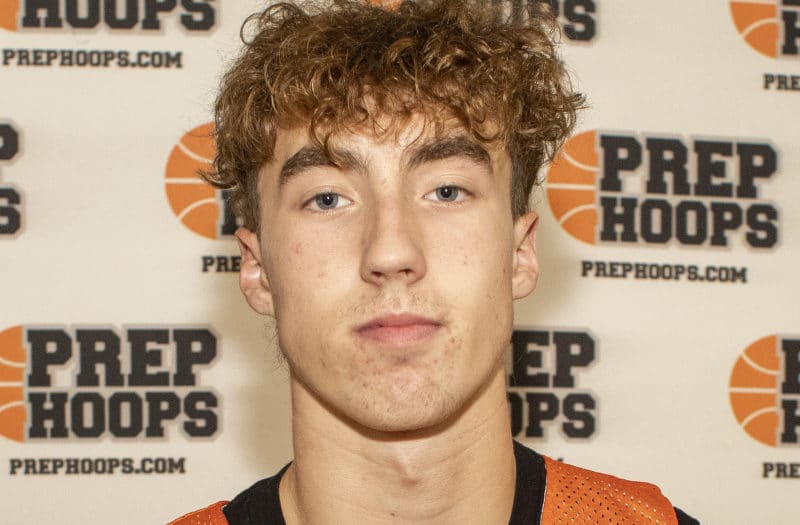 Ashton Hermann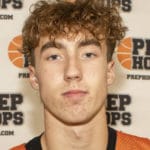 Ashton Hermann 6'4" | SG Ballard | 2022 State IA , Ballard (2022)
Stats: 20.3 points, 58.3 FG%, 50.0 3P%, 81.3 FT%, 2.0 rebounds, 3.0 steals
The lightning-quick junior guard was excellent throughout the week for the Bombers, shooting a sizzling 58% from the floor, knocking down 6-12 from behind the arc, and showing his ability to impact the game on the defensive end, swiping 4 steals each in the quarters and semifinals. Outside of Kramer, nobody helped their stock as much as Hermann did last week.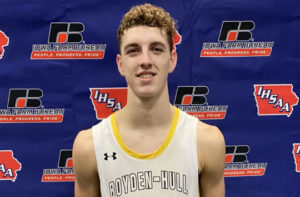 Tanner Te Slaa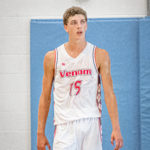 Tanner Te Slaa 6'5" | SF Boyden-Hull | 2022 State #248 Nation IA , Boyden-Hull (2022)
Stats: 21.7 points, 43.2 FG%, 86.2 FT%, 7.7 rebounds, 4.0 assists, 2.7 steals
Te Slaa, who holds a handful of mid-major offers, showed why he has so much interest in his play throughout the week. The 6-4 junior wing is long and polished. He tied with Van Essen for the scoring lead in 2A with 65 points during the week, and although he struggled a bit with his jumper, particularly from the arc, he got to the free-throw line at a ridiculous clip, averaging just under 10 attempts a game, where he converted at a high rate.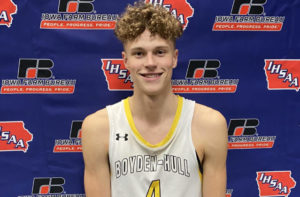 Marcus Kelderman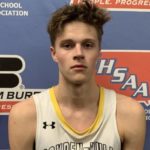 Marcus Kelderman 6'1" | SG Boyden-Hull | 2021 State IA , Boyden-Hull (2021)
Stats: 19.7 points, 58.5 FG%, 72.7 FT%, 5.3 rebounds, 2.7 assists, 1.7 steals
The 6-1 lefty guard showcased his all-around scoring ability throughout the week, routinely getting to the rim for easy buckets, using his quick first step to blow by overmatched defenders. He's a smooth offensive player who scores at a high clip and can make plays for others.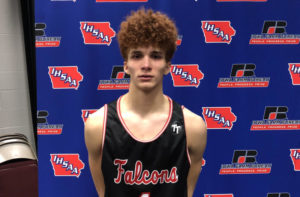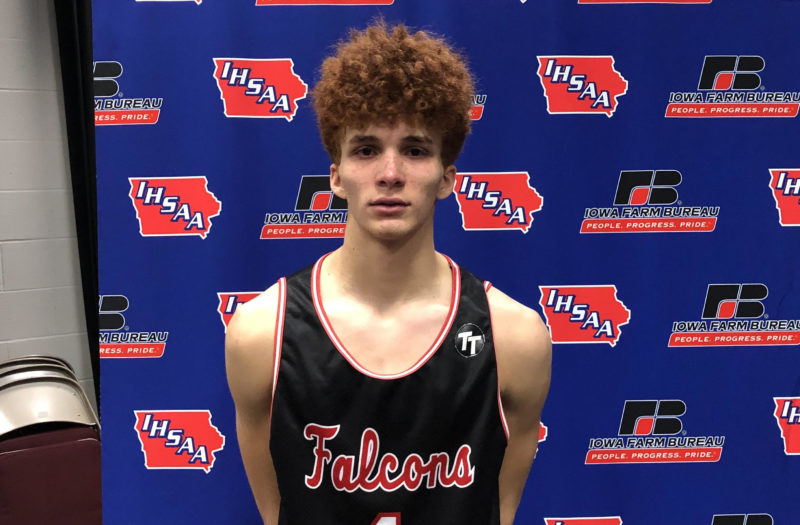 Jayden Mackie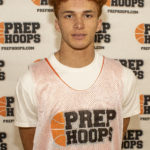 Jayden Mackie 6'2" | PG Aplington-Parkersburg | 2022 State IA , Aplington-Parkersburg (2022)
Stats: 27.5 points, 71.0 FG%, 70.0 3P%, 66.7 FT%, 3.0 rebounds, 1.0 assists, 1.5 blocks, 1.0 steals
The Upper Iowa commit had a breakout performance in A-P's quarterfinal win over Van Meter, going off for 34 points on 13-14 shooting. He was also really good in their loss to Boyden-Hull in the semifinals, and if the consolation games had been played this year, he certainly would've led all players in scoring during the week.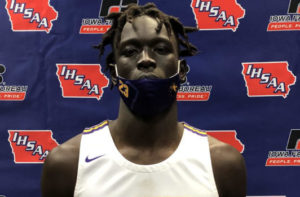 Omaha Biliew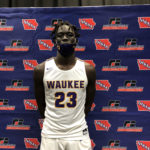 Omaha Biliew 6'8" | SF Waukee | 2023 #2 Nation FL , Waukee (2023)
Stats: 11.7 points, 63.2 FG%, 100.0 3P%, 8.0 rebounds, 2.0 blocks
The top-5 national prospect in the 2023 class may have had his coming out party in the 4A championship game when he went for 16 points (on 5-9 shooting, including 2-2 from 3), with 6 rebounds, and 2 blocks. The 6-8 forward was outstanding on the defensive end all week, and his scoring in the championship game kept the Warriors alive when they got off to a slow start.