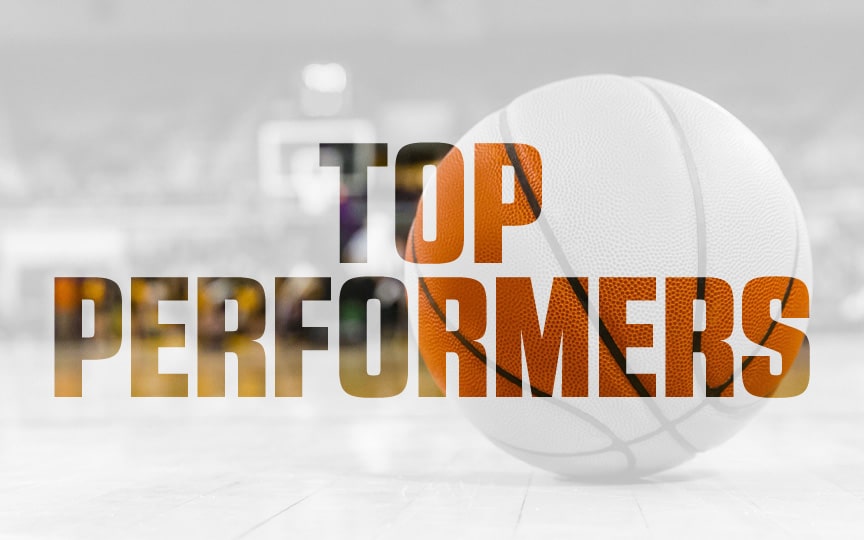 Posted On: 03/10/21 9:19 AM
Before beginning this article, I am aware of the weight that this article holds. There will be many unhappy parents, guardians, and players that will think I am delusional, will question my credentials, and will most likely strongly disagree with my opinions. That is okay, so long as you funnel the hate to my supervisors and the editor in chief of Prep Hoops! All joking aside, those that disagree with me can name a time and place to have a shooting competition: loser has to apologize. Continue reading for a look at my top 3 overall players from the state of Idaho. 
Joe Mpoyo Joe Mpoyo 6'4" | SG Meridian | 2021 State ID , Meridian: Joe really impressed me this year as he showed an entirely different ability to lead Merdian both on and off the court. Mpoyo became a dynamic scorer this season and was a matchup nightmare for each team he faced. Alongside this, Joe also showed a great ability to be a talented defender as he constantly guarded the opposing team's best players all while putting up a stunning offensive performance on the opposite end of the court. Joe has an excellent body that is ready for the next level and he will make an immediate impact wherever he ends up.
Tyler Medaris Tyler Medaris 6'7" | PF Middleton | 2022 State ID , Middleton: Tyler made a huge impact on both ends of the floor for Middleton this season. He was a walking double-double and showed his ability to shoot the rock while also asserting his dominance on the defensive end of the court. Tyler finished well at the rim and also improved his outside shooting for this season. He was a great rim protector who always made his presence felt on the defensive side of the ball. Medaris is going to be a handful at the next level after completing his senior season during the 2021-2022 campaign.
Blake Buchanan Blake Buchanan 6'9" | SF Lake City | 2023 State ID , Lake City: The youngest player featured on our list, Blake has made an immediate impact at Lake City and has proven his ability to play at a high level from such a young age. Buchanan is a matchup nightmare and he does an excellent job of impacting the game on both ends of the floor. He has a great outside jumper and can bang in the post while sprinting the lanes and also being able to guard any player or pin a shot off of the backboard. Blake has it all and he will be a great player for years to come.