The high school season is almost over and we are getting locked in for the State Playoffs. It is that time of year where we start looking ahead and previewing each and every Sectional. Today, we look at Regional 15.
Sectional 57: Clay City
The Teams: Shakamak, White River Valley, Bloomington Lighthouse, Eminence, North Central (Famersburg), Clay City, Bloomfield
Our Contenders: North Central (Famersburg), Bloomfield 
Player To Watch:  Baylin Graf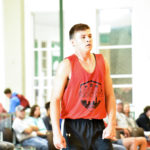 Baylin Graf 6'4" | SF Bloomfield | 2022 State IN (2022)
Prediction: The Sectional 57 winner will likely be decided in the semi-final final round with North Central and Bloomfield probably meeting in the bottom part of the bracket. No other team in this Sectional has double-digit win totals other than those two. Up top, Shakamak received the best draw with the bye and should have the easiest path to the finals no matter who the the winner of the White River Valley/Bloomington Lighthouse game is. Even though I feel North Central will put up a better effort than their 66-47 defeat in the regular season, I still like Bloomfield to get the job done here. Shakamak does have the talent like Coy Gilbert Coy Gilbert 6'3" | SG Shakamak | 2022 State IN and Tyler Vivian Tyler Vivian 6'4" | SF Shakamak | 2022 IN to make it somewhat tough for Bloomfield, but the Cardinals are easily one of the best teams in 1A this season so I like them to get the job done in this group.  
Sectional 58: Indianapolis Metropolitan 
The Teams: Indianapolis Metropolitan, Indianapolis International, Bethesda Christian, Indiana Deaf, Traders Point Christian, Indiana Math & Science 
Our Contenders: Bethesda Christian
Player To Watch: Jaden Thomas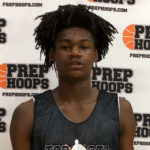 Jaden Thomas 6'2" | SG International | 2021 State IN (2021)
Prediction: Bethesda Christian is the only team with a realistic chance to win this Sectional but it will not come without somewhat of a challenge. They start off the opening round with International and even though they do not have the greatest of records (8-8), with a player as good as Jaden Thomas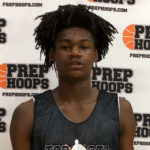 Jaden Thomas 6'2" | SG International | 2021 State IN they could certainly be in line for an upset. Still, I like Bethesda Christian to win that and also go through a tough Metropolitan squad to make it to the finals. On the bottom, I like Math & Science to go through Traders Point Christian and Deaf to go on and set of the final match between them and the Patriots. However, the pick here is Bethesda in what will probably be a very close one like their regular season meeting which saw Bethesda win 61-56.    
Sectional 59: Indianapolis Lutheran  
The Teams: Central Christian, Indianapolis Tindley, Greenwood Christian, Victory College Prep, Providence Cristo Rey, Christel House Academy, Indianapolis Lutheran
Our Contenders: Indianapolis Tindley, Indianapolis Lutheran 
Player To Watch:  Jayden Pinkston Jayden Pinkston 6'6" | PF Southport | 2023 State IN (2023)
Prediction: This is a pretty loaded Sectional with about 3 possible winners. The opening games start off hot with a great matchup of Greenwood Christian and Tindley. Tindley is the pick in that one but if Greenwood Christian had the powerful Isaiah Davis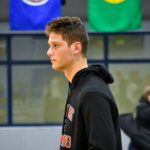 Isaiah Davis 6'9" | PF Zionsville | 2022 State IN available, the Cougars could have been in line for the slight upset. The winner of that one will more-than-likely go through Central Christian thus securing their spot in the finals. On the bottom, Lutheran is obvious winner of the their first two games so really no concern their. That should set-up a really good contest between Tindley-Lutheran, which will see two of 1A's top 8 teams face-off. I like Lutheran in that one just on the fact that they are one of the hottest teams in the state and really see no sign of them slowing down here.       
Sectional 60: Southwestern (Shelbyville)
The Teams: Jac-Cen-Del, Oldenburg, Academy, Morristown, Waldron, Rising Sun, Hauser, Southwestern (Shelbyville)
Our Contenders: Jac-Cen-Del, Morristown  
Player To Watch: Kyle Crim Kyle Crim 6'1" | PG Morristown | 2021 State IN (2021)
Prediction: Just like Sectional 57, the winner of this one will be likely be decided with the probable matchup of Jac-Cen-Del and Morristown in the top semi-final. That will without question be the best game of Sectional 60 and I like Morristown to barely escape Wyatt Day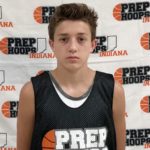 Wyatt Day 5'11" | PG Jac-Cen-Del | 2022 IN and Jac-Cen-Del to make it to the finals. At the bottom, going to go with Southwestern to beat Hauser and the winner of the Waldron/Rising Sun game to meet Morristown in the finals. There, it should be all Morristown. 6th best team in 1A currently and have a great senior backcourt of Kyle Crim Kyle Crim 6'1" | PG Morristown | 2021 State IN and Drake Moore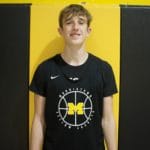 Drake Moore 6'2" | SG Morristown | 2021 State IN to lean back on.