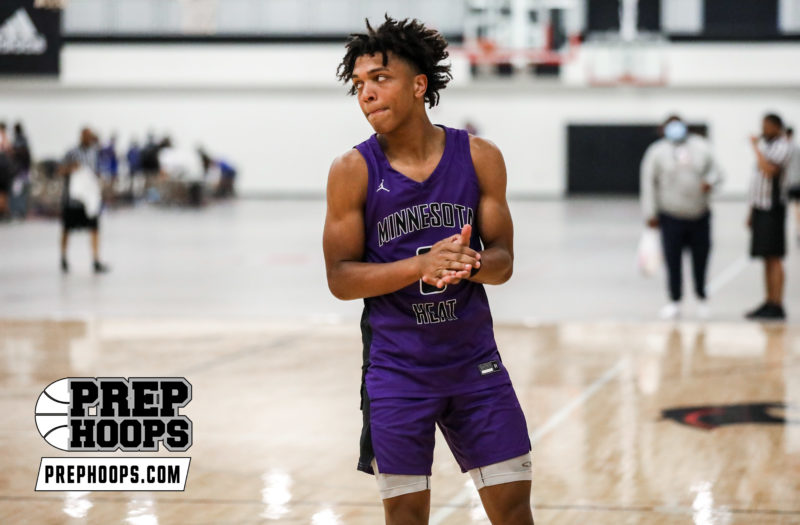 Posted On: 03/17/21 4:01 PM
In anticipation of the upcoming 2021 rankings resort, we've began looking at Minnesota players position by position.  Starting with the lead guards.
****We moved several of the combo guards in Minnesota over to the shooting guard position if we haven't seen them play much (or any) point guard this year.  
Joshua Strong

Joshua

Strong

6'0" | PG

Champlin Park | 2021

State

MN

of Champlin Park (6'0) headed to Minnesota Duluth

Ryan Dufault

Ryan

Dufault

6'0" | PG

Waseca | 2021

State

MN

of Waseca (6'0) headed to St. Thomas

Bryce Lance

Bryce

Lance

6'3" | PG

Marshall | 2021

State

MN

of Marshall (6'3) headed to North Dakota State Football

Eddie Beeninga

Eddie

Beeninga

6'1" | PG

Wayzata | 2021

State

MN

of Wayzata (6'1) headed to Minnesota State Moorhead

Kody Williams

Kody

Williams

6'0" | PG

Wayzata | 2021

State

MN

of Wayzata (6'0)

Reagan Koch

Reagan

Koch

6'3" | PG

Jordan | 2021

State

MN

of Jordan (6'3) headed to Colorado State of Mines

DJ Akpati

DJ

Akpati

6'0" | PG

Totino-Grace | 2021

State

MN

of Totino-Grace (6'0)
Jake Braaten of Byron (6'0)

Robert Grace IV

Robert

Grace IV

5'10" | PG

Blake | 2021

State

MN

of Blake (5'9) headed to Macalester

Sam Votava

Sam

Votava

6'1" | PG

East Grand Forks | 2021

State

MN

of East Grand Forks (6'1) headed to Concordia-Moorhead

Drew Sagedahl

Drew

Sagedahl

6'0" | SG

BOLD | 2021

State

MN

of BOLD (6'0) headed to St. John's

Brady Walthall

Brady

Walthall

6'0" | PG

Moorhead | 2021

State

MN

of Moorhead (6'0)

D'Sean Larkins

D'Sean

Larkins

6'0" | PG

Robbinsdale Armstrong | 2021

State

MN

of Robbinsdale Armstrong (6'0)

Nolan Stier

Nolan

Stier

6'2" | SG

Stewartville | 2021

State

MN

of Stewartville (6'2)